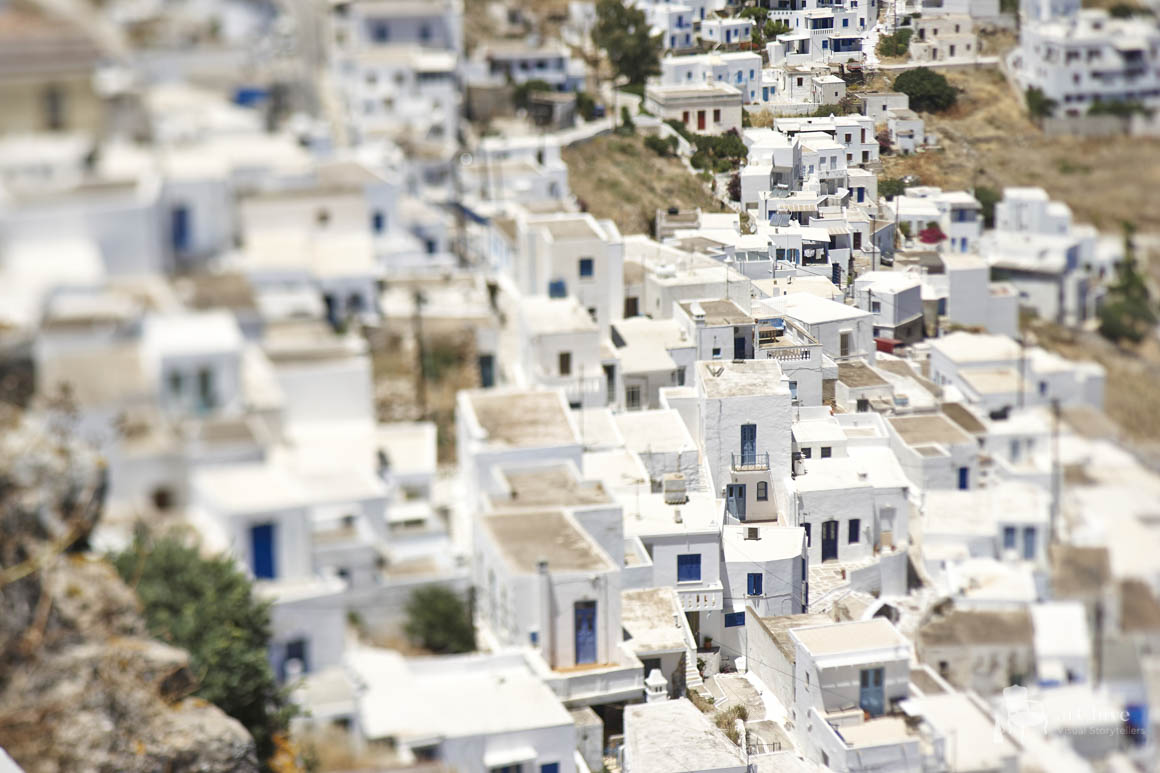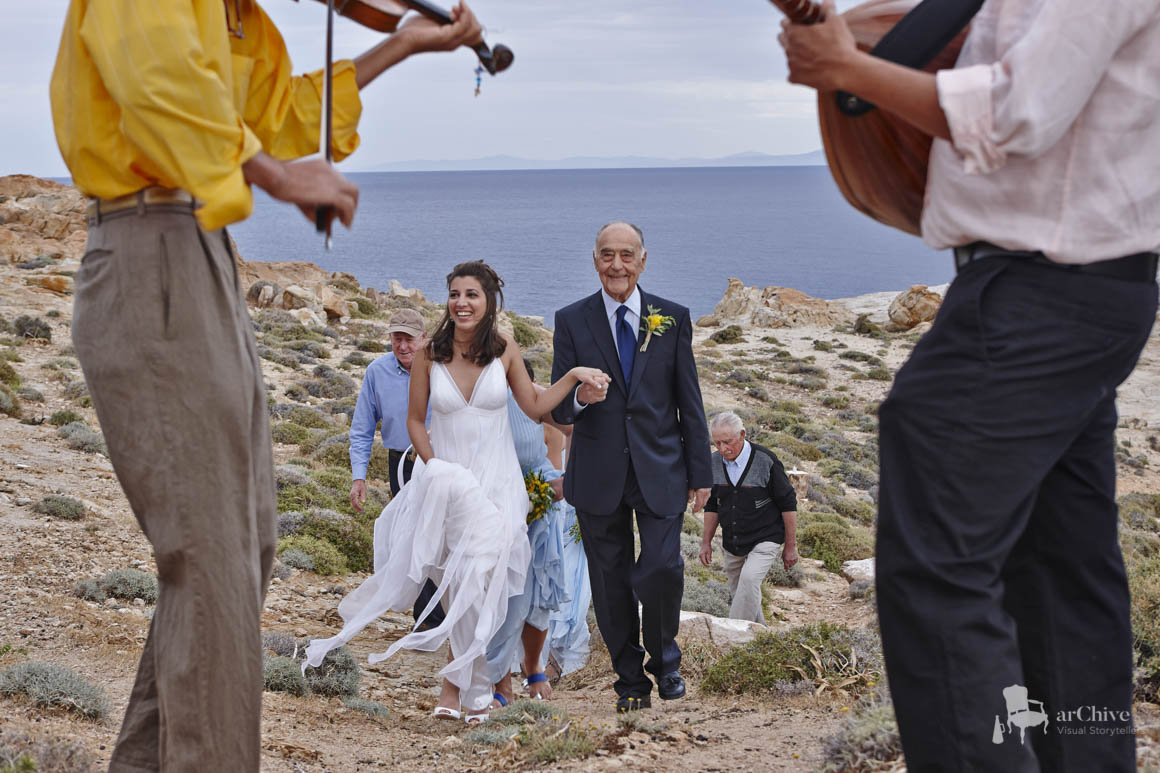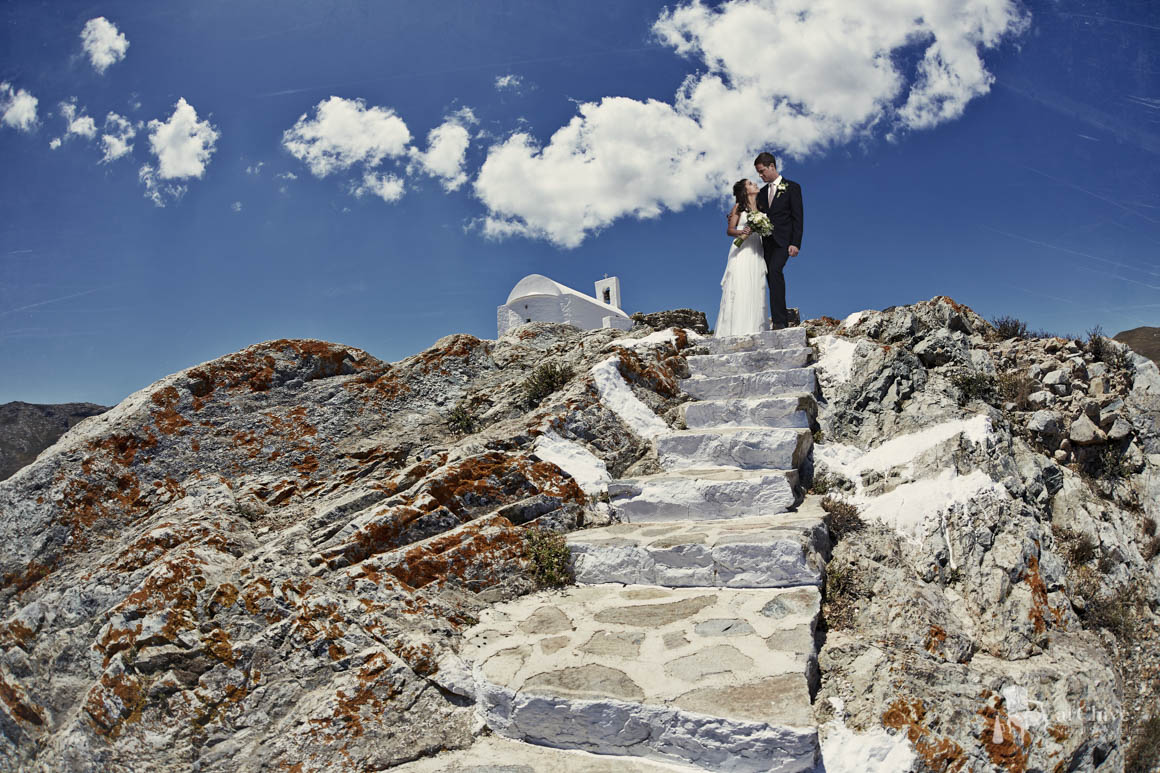 Wedding Photographer Serifos
Wedding Photographer Serifos //
Serifos is a charming and elegant Greek Island and the most niche wedding destination. 
Serifos Island, with its rugged mining sites, ladened with history, has its own distinct Cycladic flair. The island exudes a calm atmosphere and speaks directly to your senses. Despite its arid and wildland characteristics, Serifos is gracefully embraced by the deep blue colours of the Aegean Sea.
The locals have respected the traditional Cycladic architecture by building white and blue houses making the island's towns and villages all the more beautiful. The imposing Chora town is built amphitheatrically on a rocky hill commanding the island from the top. It is one of the most beautiful Cycladic villages that will inspire you, even before the ship docks, on your arrival to Serifos. Chora is connected by a stairway to Pano (meaning upper) Chora and Kato (meaning lower), leading to narrow streets that blend in harmoniously to the whole scene. We enjoy walking up to the Venetian castle that majestically overlooks the Aegean sea. It is our favourite place to have Rakomelo. Rakomelo is a spirited liqueur with honey. A centuries-old Greek recipe of a soothing Raki brew with mountain honey and spices from the Aegean Islands.
Locals on the Aegean islands throughout the centuries used to warm up Raki (grape pomace distillate; grappa) and add honey, as a warm treat, a winter remedy to share among friends. It has become one of our very favourite drinks.
 A well-cared-for portis an ideal place for lazy evening walks by the seashore. There are plenty of beaches to choose from; rocky, pebbly or sandy with fantastic crystal blue waters.
The romantic atmosphere and the island landscape create the ideal conditions to have the wedding of your dreams in Serifos.
Small village churches by the sea, isolated chapels with a breathtaking view, idyllic sunset photoshoots on sandy beaches, 
 or in the traditionally paved narrow streets of Chora. The old mine installations are one of our most favourite locations, but the beauty of this island is endless. You can party all night and enjoy the most unique cuisine. Serifos combines all the necessary conditions for you to organize your perfect wedding.
You can read more about Serifos here. Find more information about Serifos in its Official Site: www.serifos-island.com and  here.
CREDITS
Wedding Planning: Niki Moropoulou
Wedding Ceremony: Agios Sostis
Reception Venue: Rizes
Wedding Photographer Serifos: arChive Visual Storytellers
#best moments #niche wedding destination #aegean islands #wedding of your dreams in Serifos
#perfect wedding #destination wedding phorographers #destination wedding photography and cinematography