Wedding Photographer Sifnos
Discover your options for your Wedding in Greece //
Are you considering Greece as your wedding destination? Sifnos may be one of the most popular destinations in the Cyclades.
This beautiful Greek Island has become so familiar to us, yet each time we revisit, we discover new opportunities for inspiration. It is also so much about the way one can experience things with different people. After all, what we do is about people. It is all about how you interpret what is happening in front of you, and how far you can go into visualizing this interpretation of love. Handled with love.
About Sifnos island //
This beautiful Cycladic Island in the heart of the Aegean sea oozes a fairy tale charm that makes it so unique. Boasting the typical Cycladic architecture, Sifnos is dotted with cubic whitewashed houses, and hundreds of beautiful churches, so characteristic in the Cyclades.
One of the best things to do in Sifnos, especially if you want to experience the essence of the island, is to visit the quaint Sifnos villages. Kastro, Artemonas and Apollonia, they are absolute musts!
Get lost in the narrow alleys of Kastro, eat the best local food in Artemonas and have a taste of the cosmopolitan side of the island in Apollonia. Every corner of this island is unique!
Last but not least is the unreal beauty of the beaches. Escape the summer heat and take a dip at Chrisopigi beach, under the homonymous whitewashed church, at the cosmopolitan Platis Gialos, at sandy Vathi beach, following by a seafood meal, and at Kamares, the options are endless.
Ideal for couples, Sifnos is rated as one of the top wedding destinations in the Greek Islands.
Get the vibes from our travel photography in Sifnos here.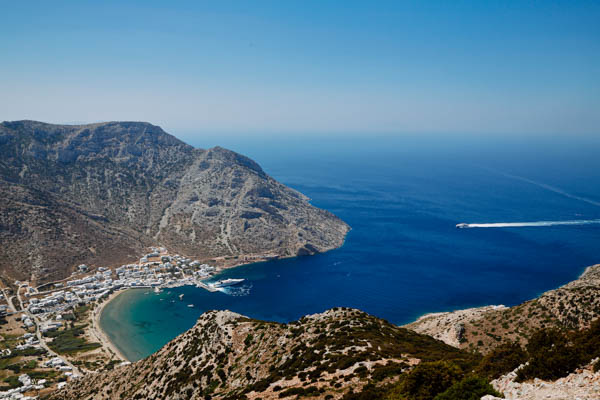 Camares. The port of Sifnos //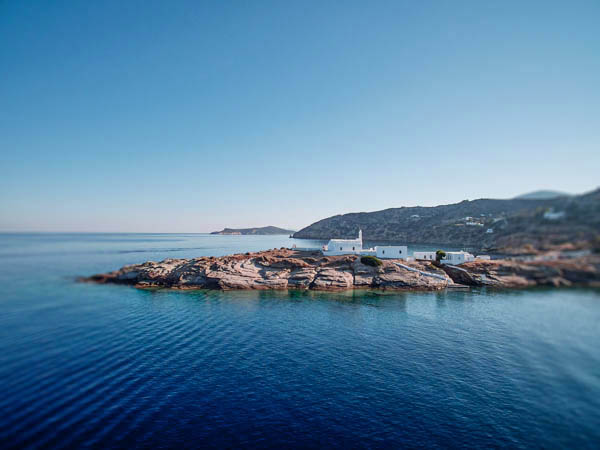 Chrissopigi Church. A unique rock overlooking Aegean sea //
Planning your Wedding in Sifnos //
What can we really say about Sifnos? Our story goes well back to one of the first destination weddings we took up. In the past it had not been quite as evident to us why people would get into all the trouble to travel from London, Amsterdam, Madrid, Paris Milano, Rome, Geneva and so many other beautiful destinations to Greece, to plan their wedding. However, the answer is here, right in front of our eyes. On a rock in between three small coves, stands the most beautiful church. The Chrissopigi monastery. No wonder it is one of the most famous churches in the Aegean.
Its dominating white figure stands out against the Aegean blue. When the sunset approaches, you have to be there and see, and to feel. It is undoubtedly fascinating. 
Is Chrissopigi your only choice? Of course not. Take the time to visit Eptamartyres Church. It takes the Chrissopigi set up and gives it a whole new sight. In Eptamartyres, you will have to consider care for your elders, as here are approximately 200 steps to reach the church. It can be quite a task, but it will be worthwhile.
As in all the Greek Islands, there are hundreds of beautiful churches to accommodate your wedding ceremony. Do not hesitate to ask for our help if you are considering your destination wedding in Sifnos.
You can also find various venues to accommodate your wedding reception, Astra Verina, the Verina Villa, Lazarou Beach and Fasolou Beach being currently some of the most exciting options. 
You can check all options of the Verina Group here and the Lazarou Beach, here .
Wedding Photography Sifnos
Find your way in Sifnos //
Alternatively, there is Castro. Castro is the old capital of Sifnos. The village took its name from the "castle" (in Greek: Kastro) which is formed by its buildings. The village's shape is ellipsoid – since it follows the morphology of the ground. The castles character is defensive and keeps its fortification medieval (Venetian) structural form unalterable. The houses are built adjoining each other, thus forming two circles, the internal one being composed of "rich" homes for their best protection and the external one of "poor" houses.
At the top of the hill, you can see the ruins of the dominating ancient citadel of Kastro (6th century B.C.), surrounded by a wall made of Sifnianian marble, which was the only marble wall of that era in the Cyclades and the only one that is still preserved.Be sure to visit!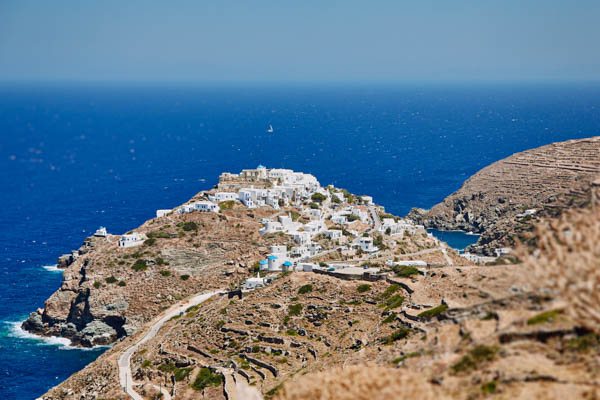 A view of Castro with Eptamartyres church on the left //
Each time, we reinvent ourselves through our Storytelling photography. For us, Storytelling is the way we approach your wedding and the way we interact with you, before, during and after your event. It gives us the ability to interpret every moment in a unique style and capture raw emotions and the vibe of your happy days.
So, welcome to our world of Storytelling.
Wedding Photography Sifnos
It is already apparent that there is no year that we will not visit Sifnos for at least two or three times. That posed a problem for us.
We offer bespoke, tailor-made wedding photography services, We do not like to repeat our selves or deliver identical wedding photographs at the same locations, at the same time of the day. Most of all, we despise awkward posing and sometimes uncomfortable smiles.
We take time to meet your personalities, your lifestyle status and style. In the practical but also the aspirational side, we offer exclusive services and privileges with access around the world.
We cover quintessential life experiences to our clients worldwide, and bespoke services to private clients and corporate events. Our core value is to support and fulfil your dreams through the most defining moments in your life.
See more of our destination wedding photography here.  We are available in Greece (see Santorini, Milos, Antiparos, Hydra, Ikaria) and Wordwide (see Venice, Amsterdam, Thailand, Scotland, Paris and many more).
We love destinations, people and their stories.
#photographer sifnos #wedding chrissopigi #best wedding photographers sifnos #wedding in sifnos #storytelling photography