Wedding photos from Sifnos
Vassiliki & Terry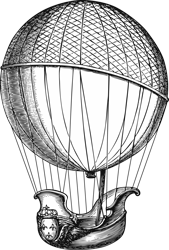 About Vassiliki & Terry
This is your captain speaking.
Ladies and gentlemen, welcome onboard Flight V&T with service from Cyprus to Sifnos. We are currently in line for take-off and are expected to be in the air for approximately… a lifetime. We ask that you please fasten your seat belts at this time and join us in this journey of our life. We also ask that your seats and table trays are in the upright position for it is party time. Please keep all personal electronic devices on, including cell phones and cameras and enjoy the ride. Partying is of course not prohibited for the duration of the flight. Thank you for honouring us with your presence. Enjoy our flight.
And so the story begins for Vassiliki & Terry, Who tasted flight (may we be permitted to rephrase Leonardo da Vinci) and will forever walk the earth with their eyes turned skyward, for there, they have been, and there they will always long to return.
Having travelled from Cyprus to Greece, and literally, the whole world. The handsome pilot and the beautiful stewardess took their vows at the church of Chryssopigi in Sifnos with their beloved family and friends, in a small and intimate wedding.
The party, on another flight, lasted all night at Cafe Folie!
We were honored with their trust (it took us only one phone call) to share and capture this beautiful wedding. Knowing them has been a priviledge. Our wishes along the wedding photos we captured will always be with them.
We always wish for our couples to experience our wedding photography services as exclusive and unprecedented. In every little smile or tear, in the emotions from loved ones and friends. We work with the professionalism that will guarantee the spontaneity, the beauty and the artistry in the images we will deliver.
We are arChive Visual Storytellers and we travel around this world to tell your story.
See more of our photography in our blog and if you like what you see, get in touch info@rchive.gr.
# sifnos wedding photographer # best wedding photographers sifnos # sifnos wedding videographer
# photographer sifnos # greek islands wedding photographer