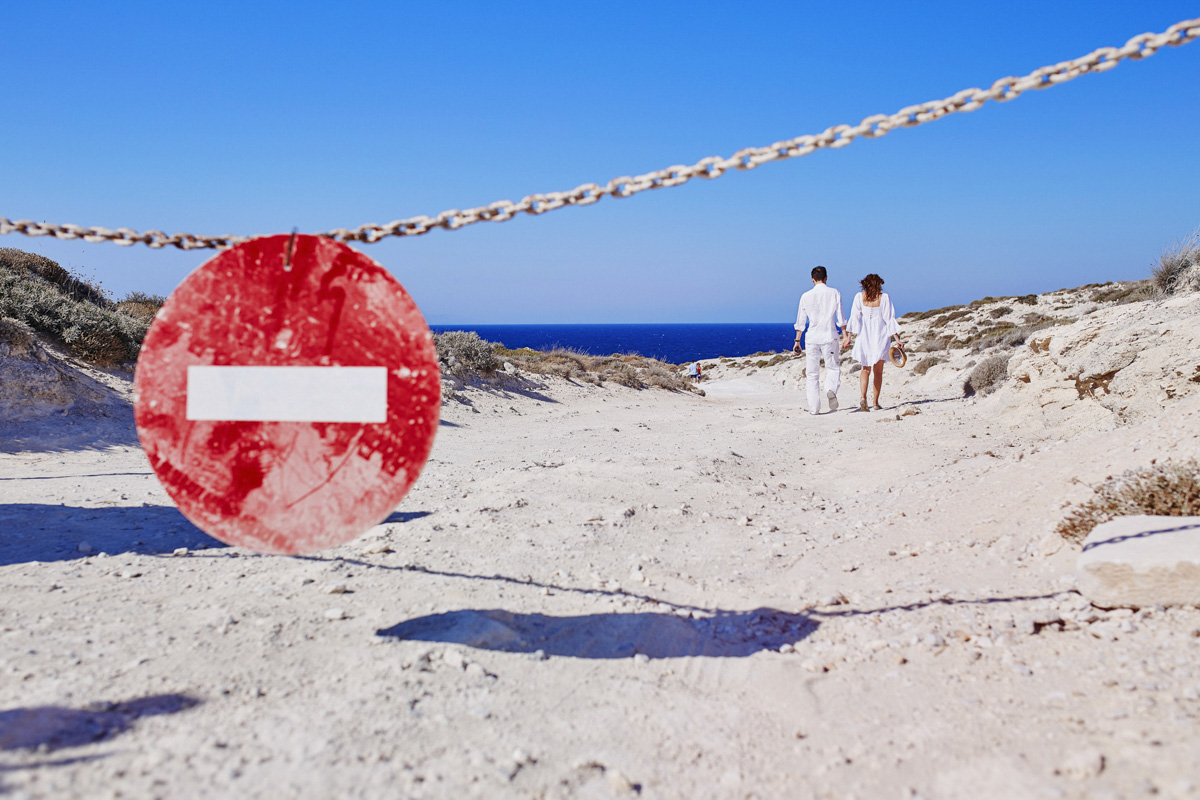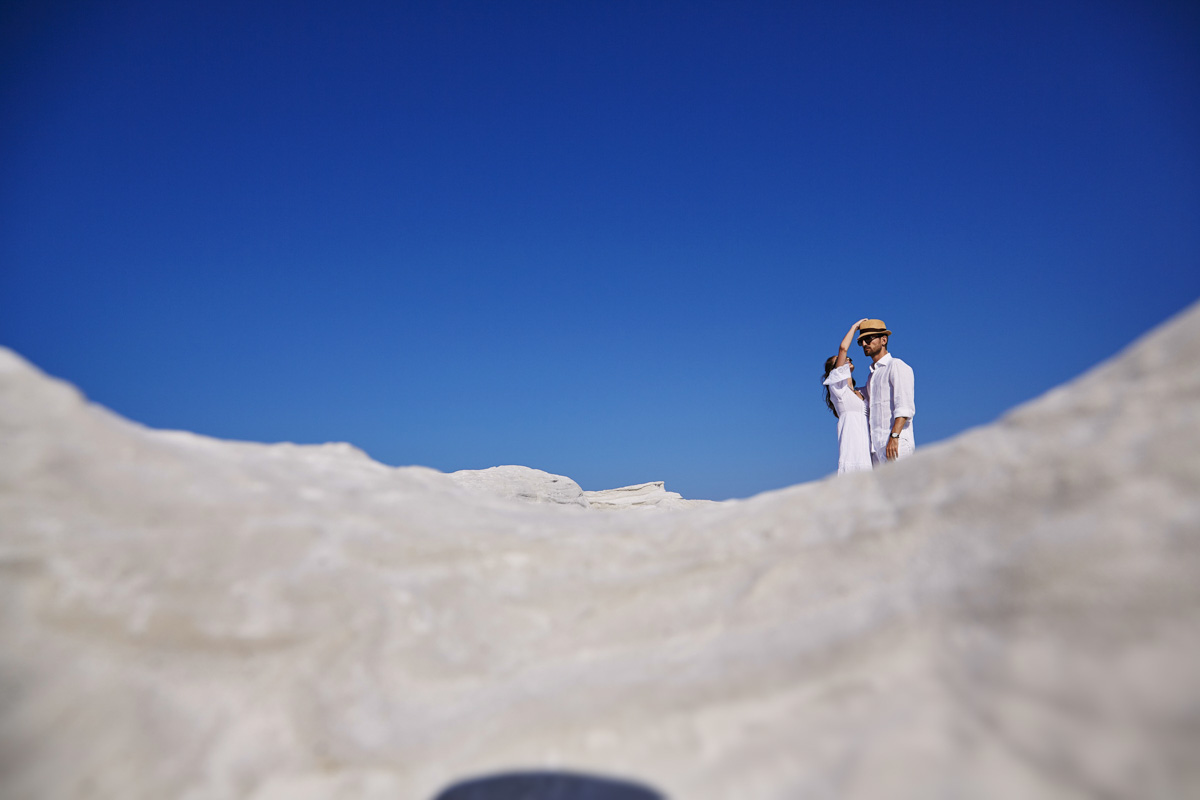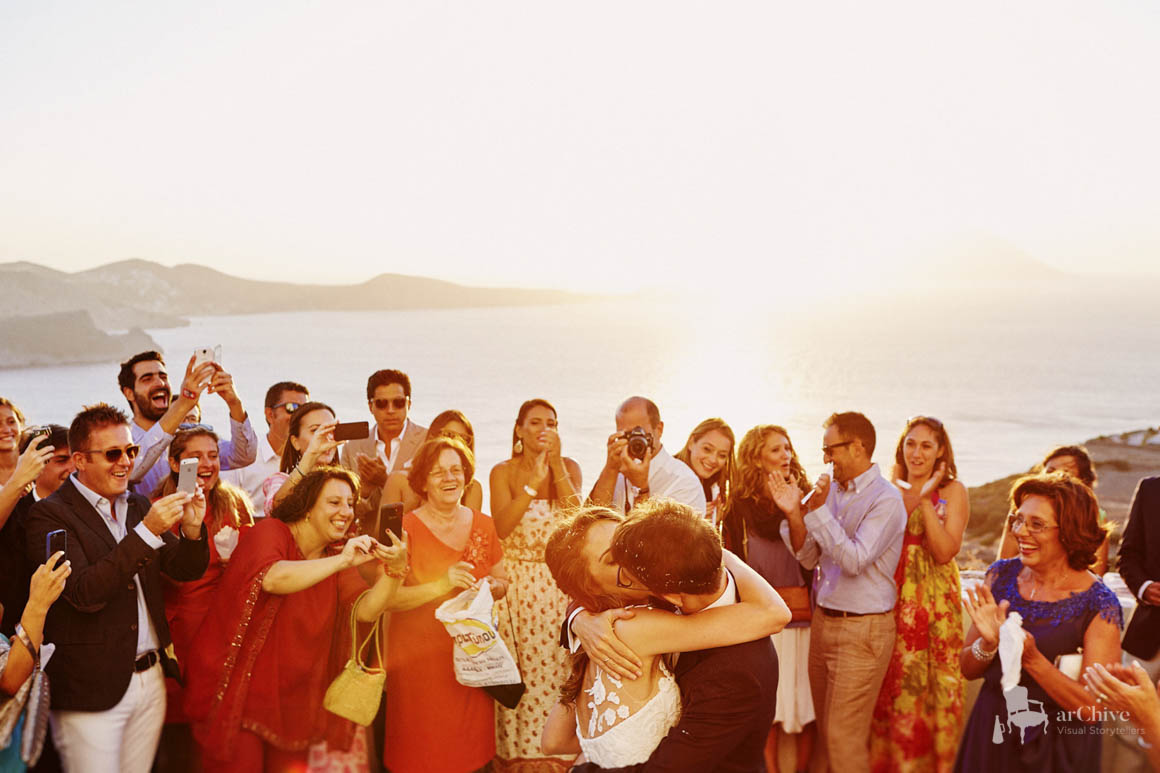 It only seemed appropriate for this wedding to take place in Milos considering the origin of Aphrodite of Milos(aka Venus de Milo) and our Afrodite.
Wedding Photography in Milos
Milos island is mostly known as the place where the inhabitants discovered the famous statue of Venus, or Aphrodite, now in the Louvre Museum in Paris. 
It only seemed appropriate for this wedding to take place in Milos considering the origin of Aphrodite of Milos (aka Venus de Milo) and our Afrodite.
Giuseppe, the Italian gentleman from Parma who stole the heart of our Afridite and inevitably all impressions, after performing a traditional cantata, singing a Greek song in a performance no one could resist, and like a genuine true Italian gentleman, escorted his beautiful girl to the beginning of their new life together.
Inevitable, one and one is not two. It's exponentially greater.
Beautiful families from Italy and Greece and friends from all over the world came to Milos to share the happiest time of their life.
For us, as Destination Wedding Photographers, this wedding in Milos was a very inspiring and fulfilling experience.
As for the Milos Wedding photographers, what can we say?
Our scouting was an endless adventure of over 400 Km through dust and rocks.
It just another obsession of ours to discover hidden paradises around every corner of the world, so we couldn't possibly omit Sarakiniko for an after day session. It is definitely true that Milos is the most romantic place in Greece as this is an island that can hide amazing surprises and photo opportunities around every corner.
It's the charm of this island with the white sandy beaches and rocky coves. This harmonic combination of green crystal clear waters, the deepest blue sky and white rocks that surround the beaches, make this place divine!
The most beautiful destination // Milos 
After a very brief summer vacation, our mission was to pack, board the Speedrunner again and head to Milos to meet Afroditi and Giuseppe. All who know us already understand we would never, ever miss an opportunity to visit Milos. The nature of this island, the sea, the vibe, will make anyone wish to be back. You can have so many alternative experiences on this island with the exceptionally unique wild landscape. The unbelievable colours of the sea, the smells, the beautiful sunsets, the gentle breeze, the calm atmosphere, everything about this island, easily makes it our top favourite destination. 
The island has more than 70 beaches, and each one has its own characteristics, colours and beauty.
Waters of blue, azure, emerald, green, red and violet colours contrasting with white, black, pink, or red rocks, Milos is the Island of Colours. We find our hidden paradise in Kimolos and Poliaigos, the two nearby islands with the most amazing secluded beaches you have ever seen.
More about the Island can be found here.
See more of our photography in www.rchive.gr and if you like what you see, get in touch info@rchive.gr.
We will come for you on every corner of this earth!