Wedding Photographer Athens
Choosing Athens Greece for your Wedding Story //
Every love story is beautiful, yet every love story spins a tale as unique as the two individuals involved. A story like no other ever written. Relatively speaking, there would be no way to capture the essence of true love if it weren't for photography.
Many couples from different countries host their weddings in Athens. The most elaborate and beautiful are weddings that are organized around traditional and ceremonial landmarks, such as Greece.
Having discovered almost the whole of Greece, we can commit to exquisite photographic imagery infiltrating the country's ageless beauty and unmatched landmarks. Our entire workflow is dedicated to the art of capturing life and using creativity to accent it. Your wedding story becomes our inspiration. As artists with an eye and passion for visual stimulation, we boast of having mastered the skill of capturing the most beautiful love stories ever told.
For more information on beautiful wedding experiences, or how you can create your own visual story in Greece, please contact us.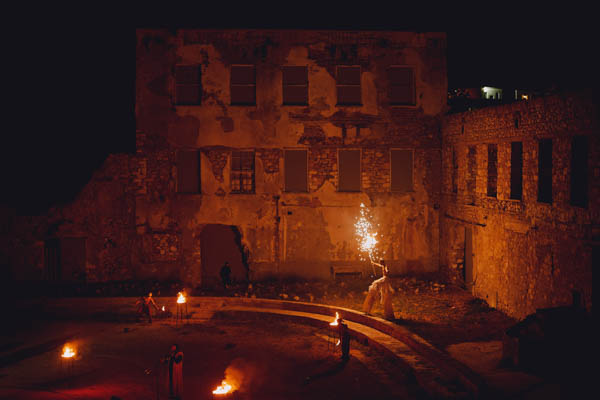 Cultural Event – Aisxylia //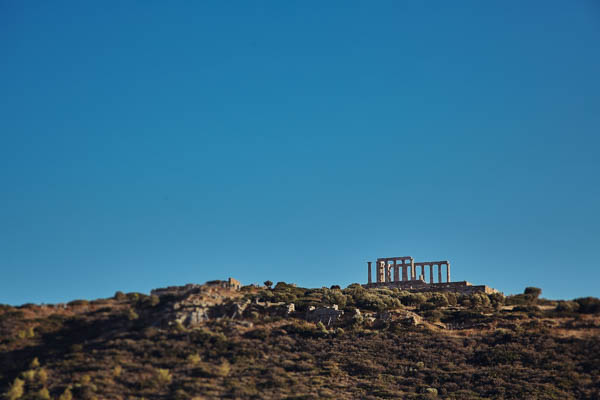 The temple of Poseidon in Sounio //
Reasons to choose Athens for your wedding day //
"With equal measures of grunge and grace, Athens is a heady mix of ancient history and contemporary cool". Imperfect, raw and vibrant: in the nightlife districts of the Greek capital Athens, young life pulsates, and ancient cultural treasures such as the Acropolis are always a must-see.
Athens is a truly blessed spot on the globe and a fascinating location for your wedding. It will paint your memories with an indelible blue, a colour we Greeks link to bliss.
Plan your destination wedding in Athens, in the sun-kissed city where you can discover beautiful locations, scenic neighbourhoods, beautiful beaches, breathtaking scenery and some of the best venues to accommodate the perfect wedding.
This sunny city can combine ancient history, modern life, nature and sea. The perfect elements for an unforgettable romantic wedding!
Wedding Photography Athens
Athens is Becoming a Top City Break Destination
New attractions are drawing people to a city already world-famous for its ancient charms. There are great hotels, restaurants and bars, new world-class cultural venues, and an art scene brimming with creativity and confidence.
Αthens has traditionally been an exciting stopover for visitors to the Greek islands. The capital city of Greece flourishing and evolving, has become a favoured destination that combines ancient heritage with modern urban vibes.
The options are endless, whether you are planning your wedding, an elopement, your honeymoon, or merely having the holiday of your dreams.
Find more information about Athens here and here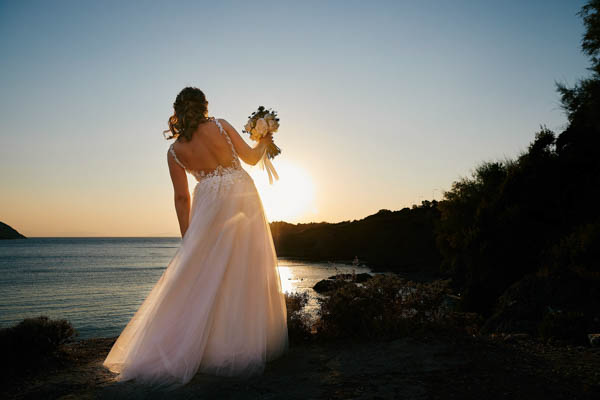 Post Ceremony wedding photos in Ktima48 //
Its unique location, built in the heart of the Athens Riviera, has attracted visitors from all over the world. Five separate, uniquely designed spaces are facilitated to serve all tastes and event requests, with quality and high aesthetics, the perfect palette for a broad spectrum of any individual style. 
Furthermore, each event space on the property offers distinctive features to suit a variety of event visions.
About Ktima 48
Another exciting and popular wedding venue is the private estate of Ktima 48. Its unique coastal location at the Athens Riviera is the ideal backdrop for an elegant and romantic wedding.
Each time, we reinvent ourselves through our Storytelling photography. For us, Storytelling is the way we approach your wedding and the way we interact with you, before, during and after your event. It gives us the ability to interpret every moment in a unique style and capture raw emotions and the vibe of your happy days.
So, welcome to our world of Storytelling.
Tips to consider when choosing your wedding photographer in Athens