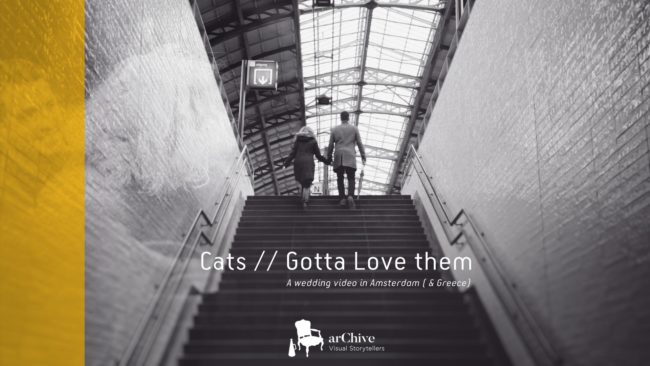 The Cat's | Cinematic Video Clip
Destination wedding cinematography by arChive
Highlight Clip
This past winter started of with our round trip around Europe, visiting favorite couples, our new friends.
Our trip to Amsterdam. Days to remember. Invited by our Cats for the official infamous arChive album presentation ritual. We shared time and most of all emotions. The wedding, now a warm and sweet memory. We were there to revive all the important, the unseen and the forgotten. Their reactions moved us, as they discovered them selves through our images. Right there and then, we decided this was not going to end here. So we let our imagination race to the next connecting point, already starting to observe and capture precious moments of their everyday life. This is because a wedding should not last a day, but a lifetime. Suddenly Amsterdam became our scenery, the perfect backdrop for a new twist of the plot.
Cinematic Clip
Wedding Cinematography's way of cheating
As in our wedding photography, so is our wedding cinematography, guided from our passion to interpret moments in a unique way, and reveal connections unseen . We do not direct life, but we discover the story behind the story, there, waiting to be told. And there's always more,  as long as  your heart remains open,  to feel and to  embrace. For our Cats, it was all about the fun, the joy, the laughters and the romance, that filled their wedding days in Symi. It is all about the Love that fills their life in Amsterdam. In everything they do and share.
So… Watch and enjoy our cinematic glimpse, become an everyday fairytale. As is your own. The one you hold precious.
With love
Angela & George
arChive – Your Visual Storytellers
Images from the heart for those few some that were meant to be!
See more of our cinematography here and our wedding photography here.
If you like what you see, get in touch info@rchive.gr. We'll travel the world for you!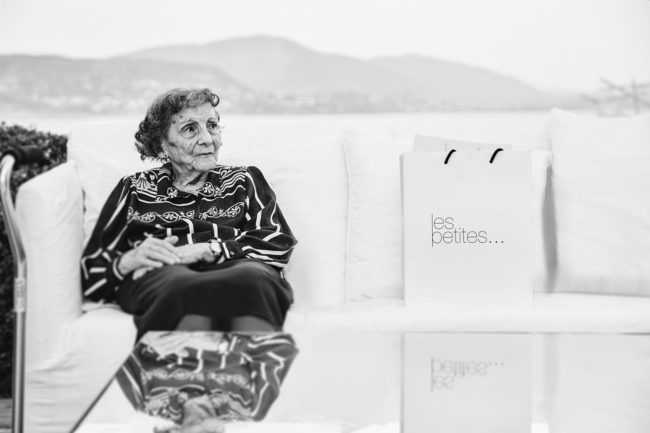 Storytelling Wedding Video Greece
Wedding in Varkiza – Island Gallery wedding: Alex & Maite
The storytelling Wedding Video, for a most amazing  couple and  their special wedding day at Island Gallery – Varkiza. We are very enthusiastic for sharing this wedding video clip as it carries loads of Love, Friendship and Warmth. We are certain it will make you smile!
"How do I love you?
Let me count the ways.
I love you out of the box, so shiny, pink, and new
I love you with every pique, pirouette, tendu
Second skin of my feet, keeper of my sole
Every step I take, your virtues I extol
The lines you draw, the patterns you trace
At the barre and in the center, you fill a sacred space
Adorned with ribbon like a satin-wrapped prize
Hiding within elegance the pain you disguise
I love you in class, in rehearsal, and on stage
Treasure beyond measure, my spirits you raise
My road to ballet is paved with blood, sweat and tears
You are my companion persistent through the years
Vertical suspension, the summit of my desire
You beneath me, the wings beneath my fire
From toil and struggle, the suffering for your sake
Comes dance so joyous, ever-worthy to create"
If we could see your last pair of shoes, worn out of dancing, we could still dance through every memory, and give these pictures something to keep in your heart. The very special story of a Greek boy and a Basque girl. Alex and Maite, whose story we yet cannot reveal.
Venue: Island Art & Taste
Wedding Planner: Wedding in Greece
Hair Stylist : Vassilis Diamantopoulos
MUA: Irene Chaleli
See more of our destination wedding videos at  www.rchive.gr and get in touch for your event at info@rchive.gr. We are available Worldwide.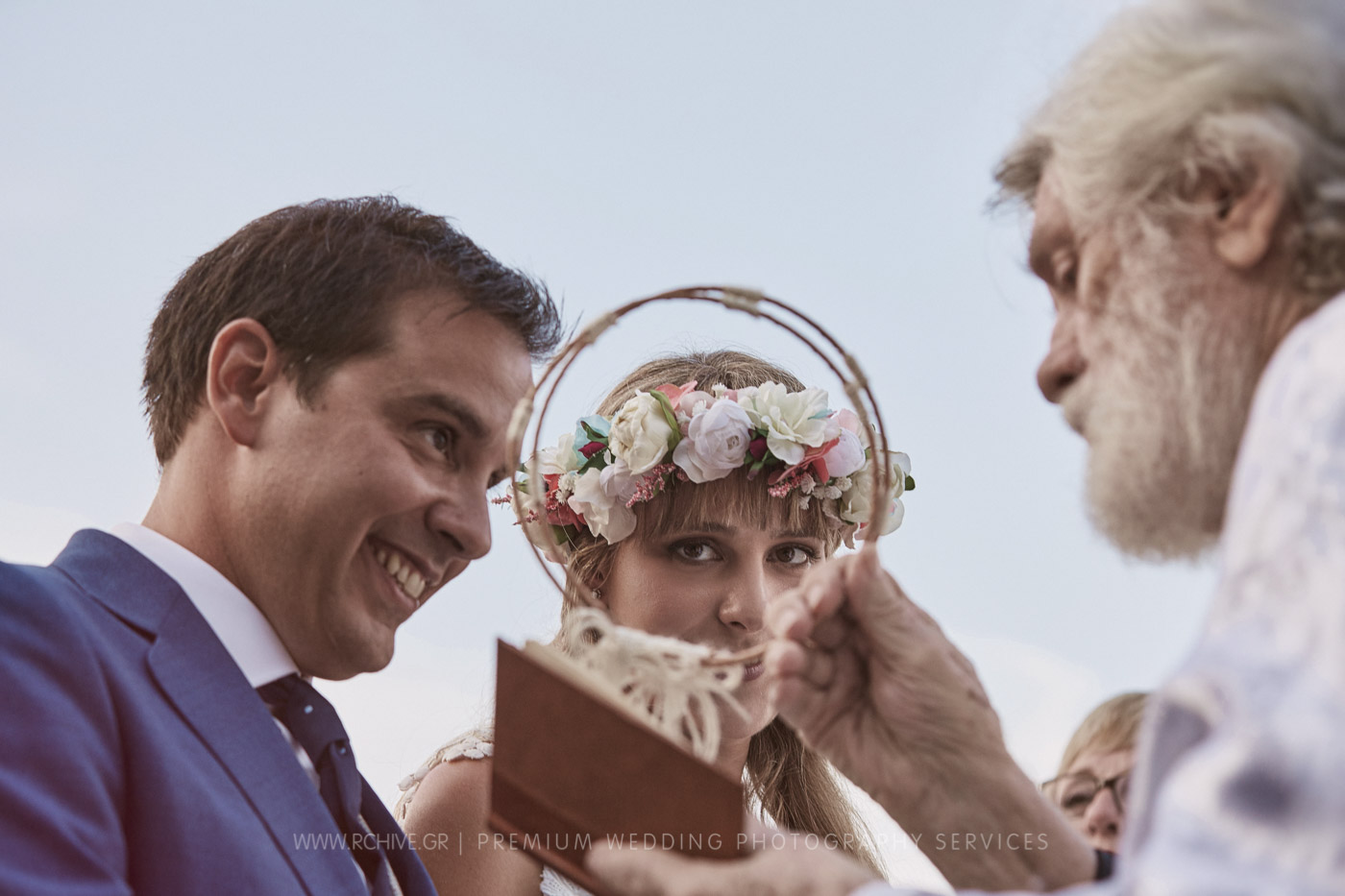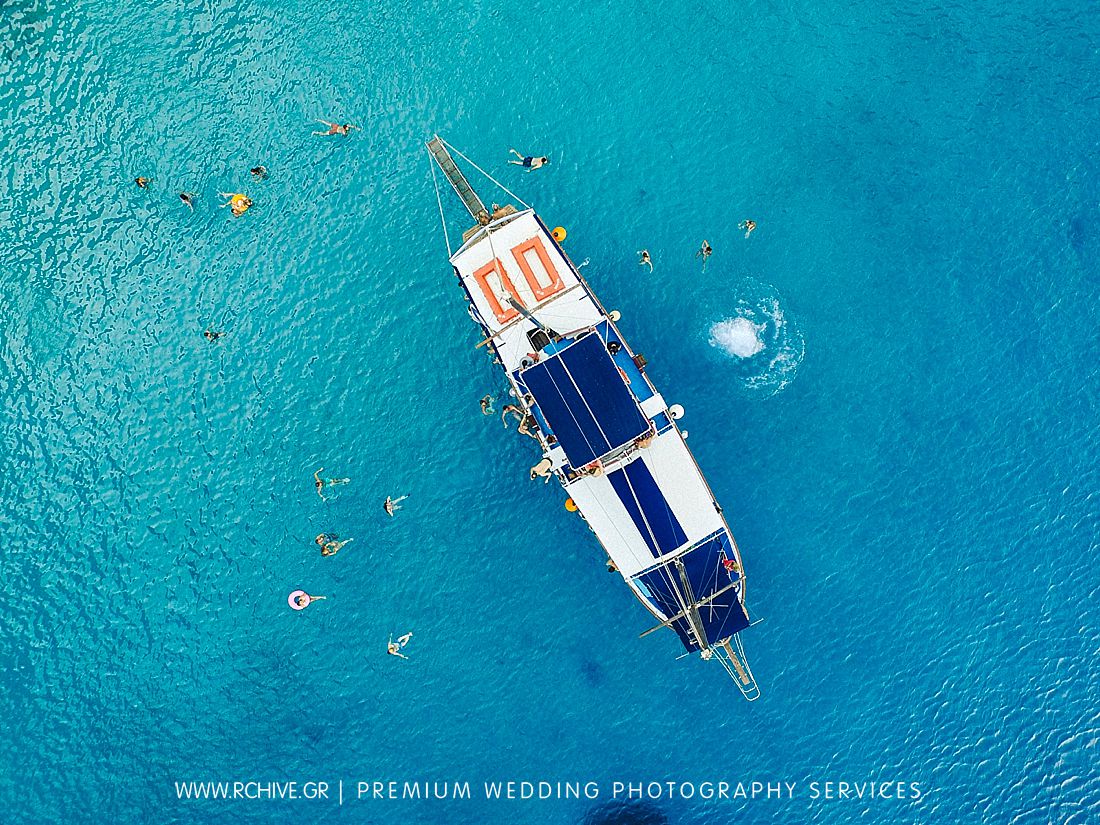 s.Yiannis & Yianna Wedding, The Cats' Wedding in Symi Island | Wedding Photographer Symi
Two Cats
One up a tree
One under the tree
The cat up a tree is he
The cat under the tree is she
The tree is witch elm, just incidentally.
He takes no notice of she, she takes no notice of he.
He stares at the woolly clouds passing, she stares at the tree.
There's been a lot written about cats, by Old Possum, Yeats and Company.
But not Alfred de Musset or Lord Tennyson or Poe or anybody
Wrote about one cat under, and one cat up, a tree.
God knows why this should be left for me
Except I like cats as cats be
Especially one cat up
And one cat under
A witch elm
Tree.
Mid-August. High season for a wedding photographer! Approaching the port of Symi, we had the overwhelming feeling of entering a perfectly painted image of a traditional scenic village. We have to admit we remained agape throughout our stay, unable to resist the superb spectacle of the town stretching its impeccable architecture, where all of the buildings were listed on the slopes of the surrounding hills. The port of Symi looked like it might have been photoshopped, the colours that surrounded us a breathtaking sight. Last but not least. No words could describe the beauty of the sea that surrounds the island where the horizon unfolds until the shores of Turkey.
And yes, there was something definitely going on there. This was the Cats' Wedding!
What a funkier way to start a wedding than a daily boat cruise around the island. It was an amazing group. There were drinks, good food music and a whole lot of shaking going on. everyone had a ball! Capturing the spirit of the day, we photographed performing acrobatics, onboard, underwater and in the air!
On the day itself, our Cats from Amsterdam, started the day in separate houses, as is traditional. The groom and his men prepared themselves in Pedi, and our bride and her party prepared up in the Horio, the higher village. At a set point in the afternoon, Yianna left the house in a beautiful flowing white gown created by Maria Konidi.
She boarded a specially decorated boat, a caique, a traditional sponge diving boat, to meet Yannis at the church in Pedi led by musicians. The groom was also accompanied by musicians, a slow walk to the church. Of course, there was a lot of "penemata" fοr both… A traditional ritual loyally kept by Yiayia Varvara, the favoured Persona Grata of the event.
A beautiful ceremony took place, where they exchanged their own personal vows before their families and loved ones.
The reception (more a party to remember) was held at Pedi beach hotel overlooking the harbour with its twinkling lights, and the boats coming in and out. Cannot reveal more as  we promise to surprise you with images when the time comes<
Sounds perfect to you? It was for them, and also for us, beautiful images, precious moments, inevitable memories made from the Cats' wedding, in Simi.
And as we are no ordinary wedding photographers. These are no ordinary cats!
So happy to be part of this wedding, to have felt, to have shared to have captured. We thank you for the fun and the trust. We thank you for sharing genuine smiles, but even more we thank you for the sincere friendship. Our wishes will always be with you.
This is a preview of Yiannis & Yianna, The Cats' Wedding in Symi
Very much more coming soon!
With love
Angela & George
arChive – Your Visual Storytellers
A beautiful story that talks about love. Stay tuned!
Images from the heart for those few some that were meant to be!
Venue: Pedi Beach
Wedding Planner: My Best Wishes Event
Wedding Gown: Maria Konidi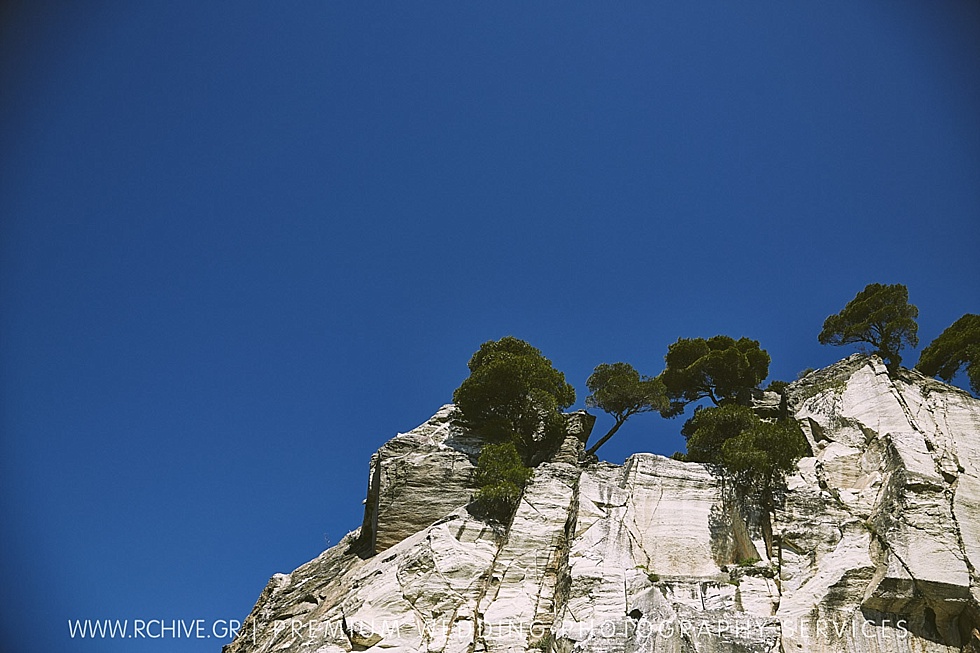 Φωτογραφία Νυφικού για τον οίκο Mairi Mparola Συλλογη Ανοιξη/Καλοκαίρι 2015  απο την rChive Photography
A pretty beautiful start to the morning this morning. Beautiful people and the smell of inspiration spreading the mood. You can almost see the fairies dancing upon the mountains like a flame. A good time to get started. Tulles, laces, smiling faces, anticipation, cameras and one thousand reasons why…Climbing the ladder, step by step…we wish for Mairi Mparola, the special person and  the  talented designer success…and beyond!
Bridal Editorial Photography – Photo shooting for  Mairi Mparola Wedding Gowns Spring/Summer 2015 Collection by rChive Visual Storytellers
"Faeries , come take me of this dull world,
For I would ride for you upon the wind,
Ride on top of the dishevelled tide,
And dance upon the mountains like a flame"
Willian Butler Yeats  – The Land of Heart's Desire
We thank Mairi Mparola and her amazing team for the trust and all the effort made to make this project happen. It  is always a privilege to work with people who appreciate beauty and passion.
Share our passion @ www.rchive.gr
Wedding Gowns @ Mairi Mparola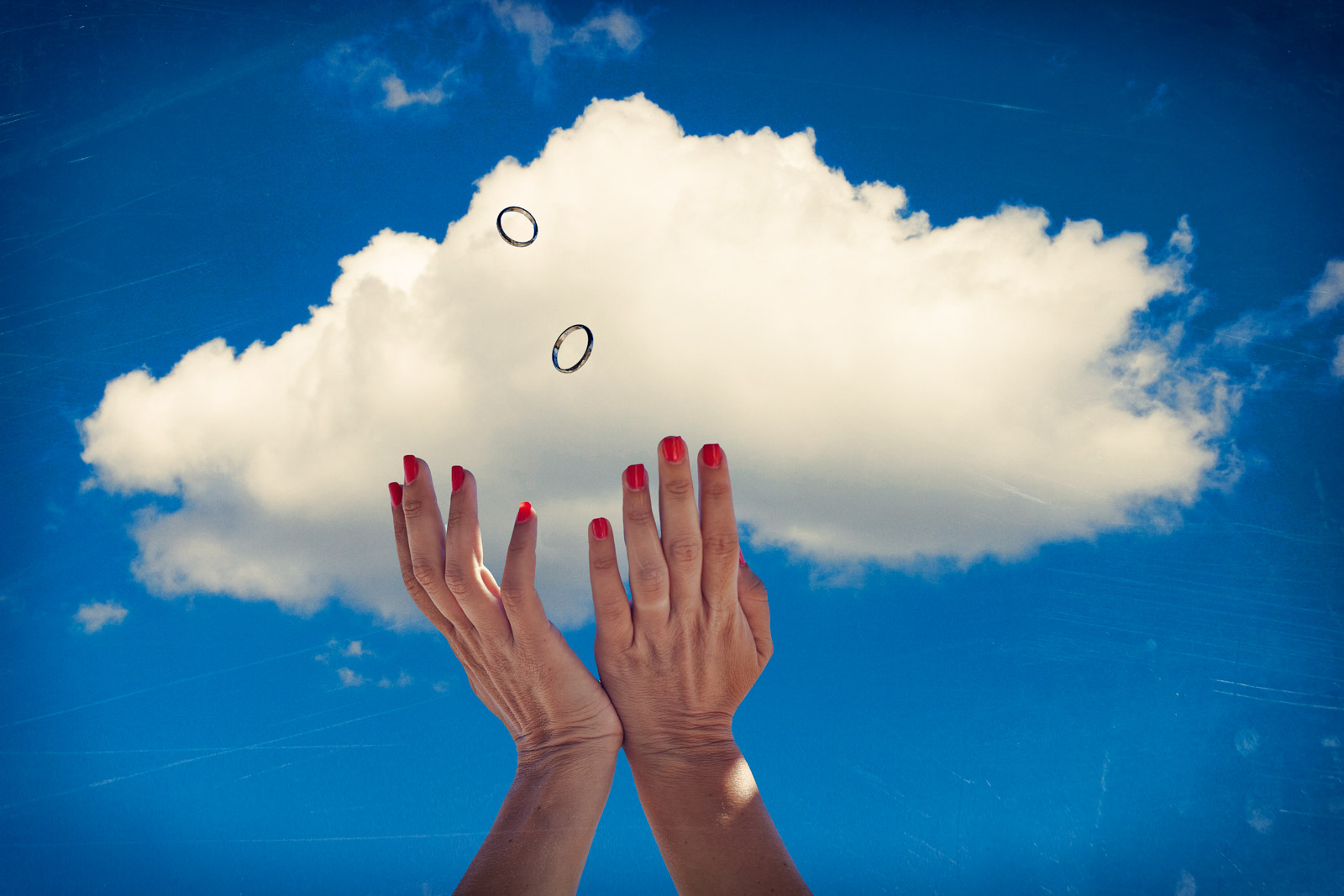 Naxos Photography
You have most probably reached us trying to find a Wedding Photographer in Naxos. You are welcome to our page which we set up to accommodate you.
"The difference between real life and a story is that life has significance, while a story must have meaning. The former is not always apparent, while the latter always has to be, before the end." 
Wedding photography is a luxury service for a luxury occasion that commands luxury commitment.
Destination Wedding in Naxos
If you are looking for a top wedding destination, then you are in the right place. Naxos is a top global destination and famous for its relaxed and easy-going. An ideal location for the wedding of your dreams.
We are arChive Visual Storytellers, Destination Wedding Photographers available Worldwide. We welcome you to our world of Storytelling. Take a minute to go through our portfolio, here. In a collection of journeys around the globe, we cross paths with people like you, on their special occasion, to share passion and experiences, to visualize all that can be met in a life dream, and well beyond.
You are in the epicentre of our photography. Our aim is not solely in the creation of an image, but in interpreting and forming a high aesthetic statement into a whole new concept. This is an aspect we project in each and every one of the events. And this is our commitment to you. To exceed your expectations and come up with pictures that speak to your hearts.
Our whole workflow aims to personalize each and every photo we shoot into a story, that has everything to say about you, to you.
We hold secrets and we hold surprises, as we preciously preserve our childish enthusiasm of every project we undertake. So this is us. Personally.
We will be happy to provide you with any requested information about our Destination Wedding Photography and Cinematography in Naxos and be your Storytellers. Our vast experience in destination wedding photography in Greek islands and our workflow ensures that you will be getting the best. After all, your wedding in Naxos is going to be a once in a lifetime event.
We will be privileged to hear from you. Fill the contact form below and we will revert to you within 24 hours.