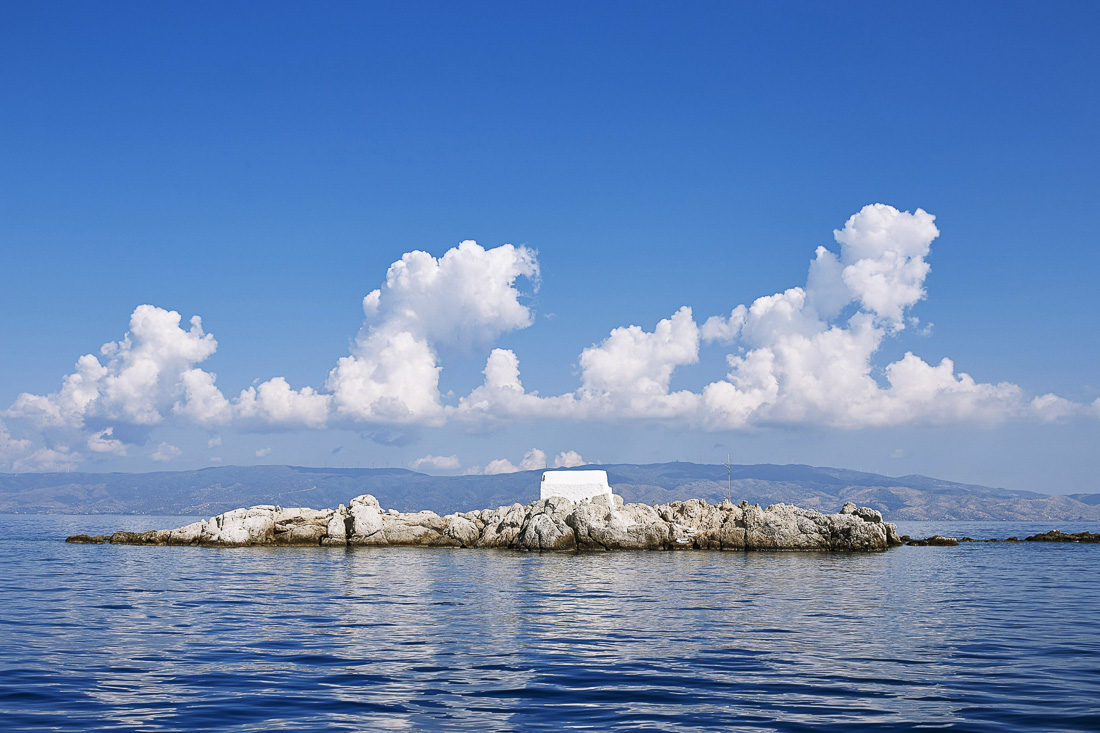 Wedding photography Hydra
Our wedding photography, more than a skill, is a passion that combines a number of things. New places, new people and emotions so strong that fill the days we spend with our couples with joy, happiness and immense creativity.
Hydra, one of the most romantic islands in Greece and an excellent choice to organise your destination wedding in Greece. Built in the shape of an amphitheatre on a slope overlooking the Argosaronic Gulf. Traditional stone mansions, narrow cobblestoned streets and secluded squares. Donkeys used for transportation, explain the reason why Hydra preserved its distinctive atmosphere through the passage of time.
As you walk along the waterfront, the heart of the town, you encounter monuments, churches, canons, museums, old stone mansions, statues of famous heroes, the old gunpowder store, shops and cafes, while picturesque winding streets lead you to neighbourhoods located at the upper part of the town, as well as to the old neighbourhoods. Such a romantic mosaic.
Hydra was the destination chosen by Natalia & Apostolos to join their lives. They travelled all the way from Geneva, to host their beautiful families from Russia and Greece. Friends from all over the world followed their happy days, witnessing their vows at the church of Agios Nikolaos. A tiny island almost drowned in the big blue, a five-minute ride by the sea taxi, that holds all the characteristics of the beauty of the Saronic Gulf. As small as it was, it embraced every smile, laugher and happiness. It embraced life. The bride's arrival by a small boat was like an honour for a Princess. A tiny flower girl in a pink tutu dress was there to throw petals for her to step on. Small boats around the island hosted the rest of the guests. Cheers and laughter echoing everywhere. It was the late hours of the evening that gifted us with a sky that was all we could dream for our images. Castello was our nest destination and the party went on until the morning hours.
See more of our photography in www.rchive.gr and if you like what you see, get in touch info@rchive.gr. We'll come for you on every corner of this earth!
We are arChive Visual Storytellers and we are here to share, care, preserve and change the way you perceive wedding photography.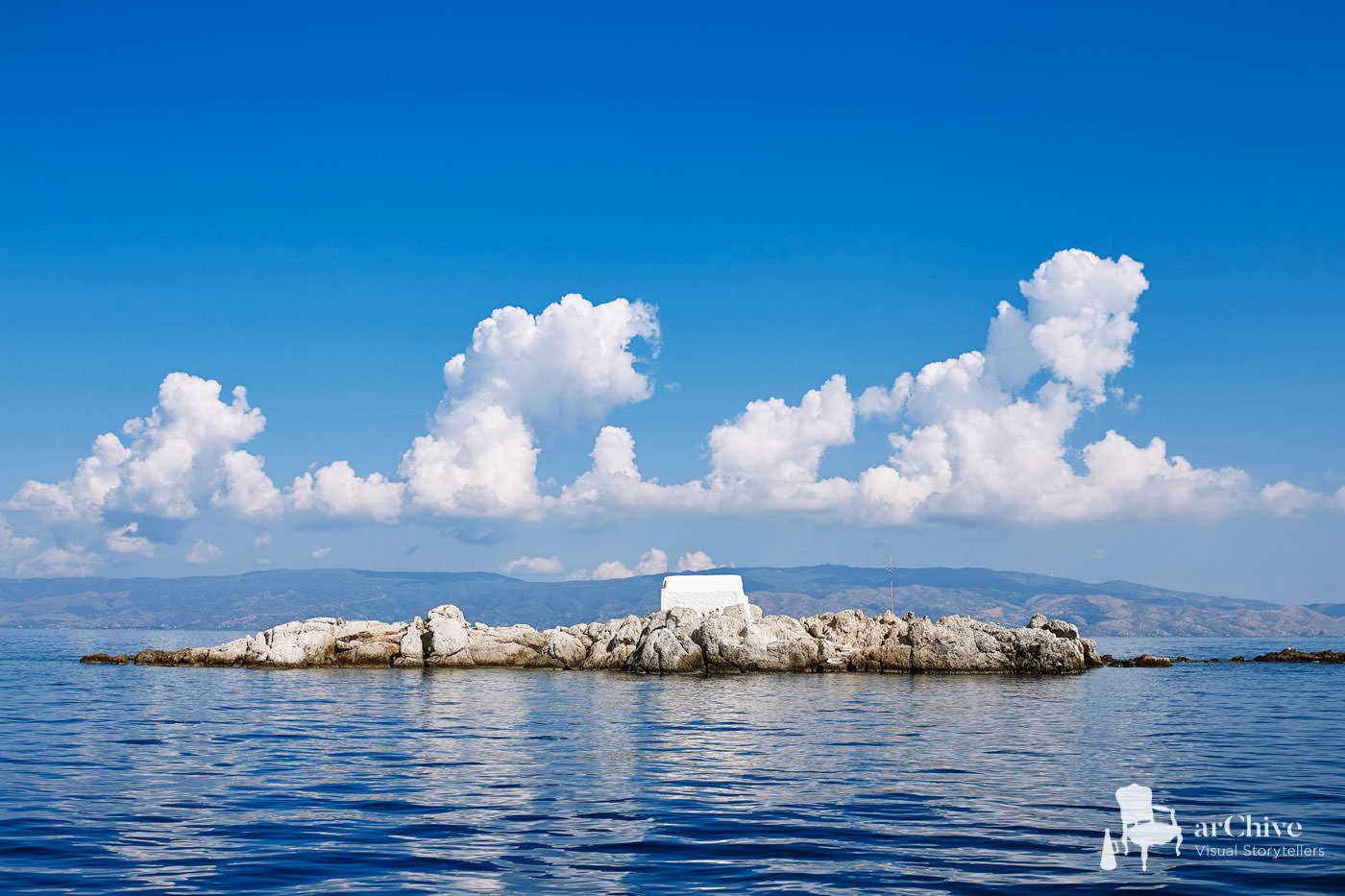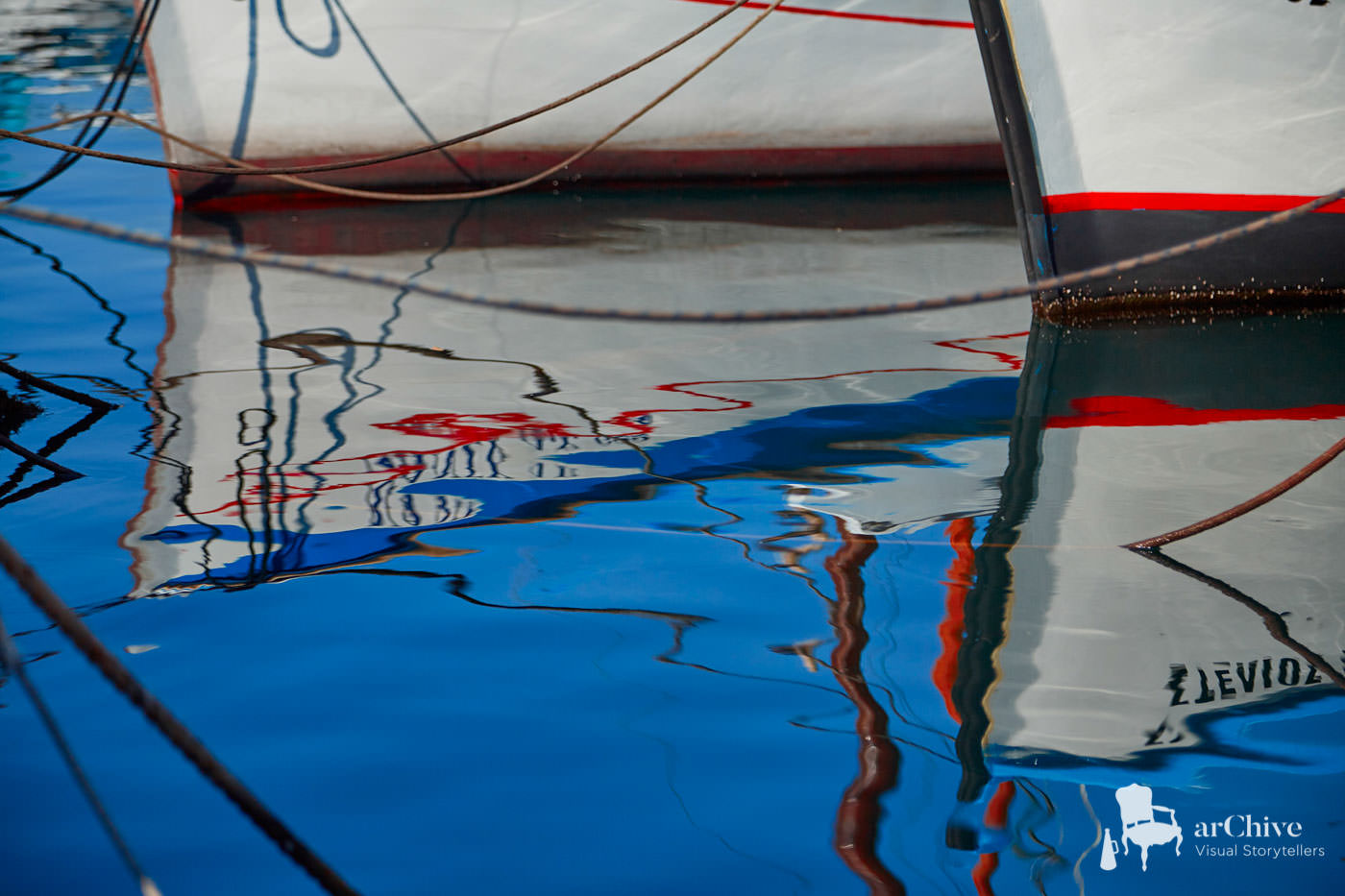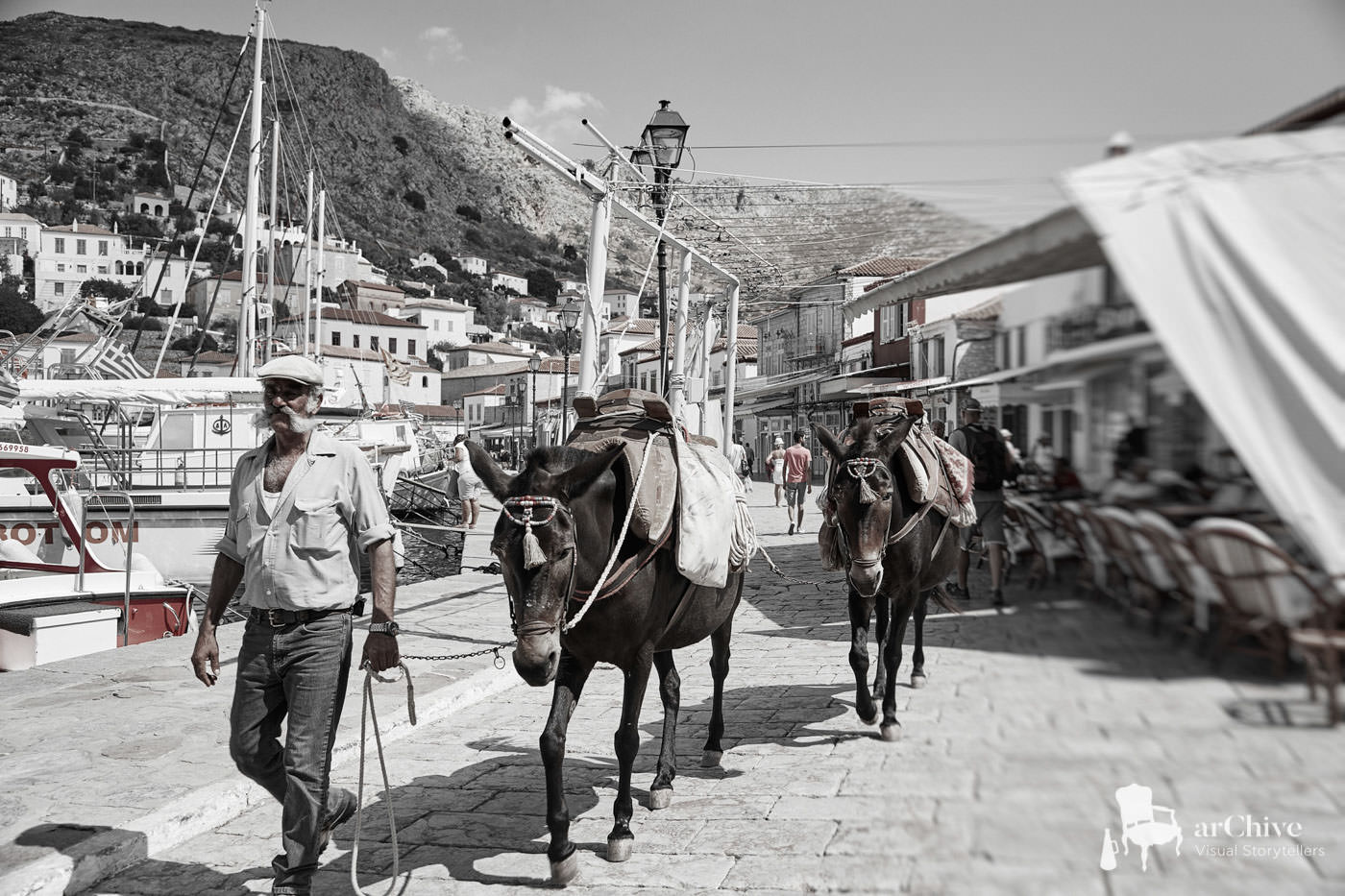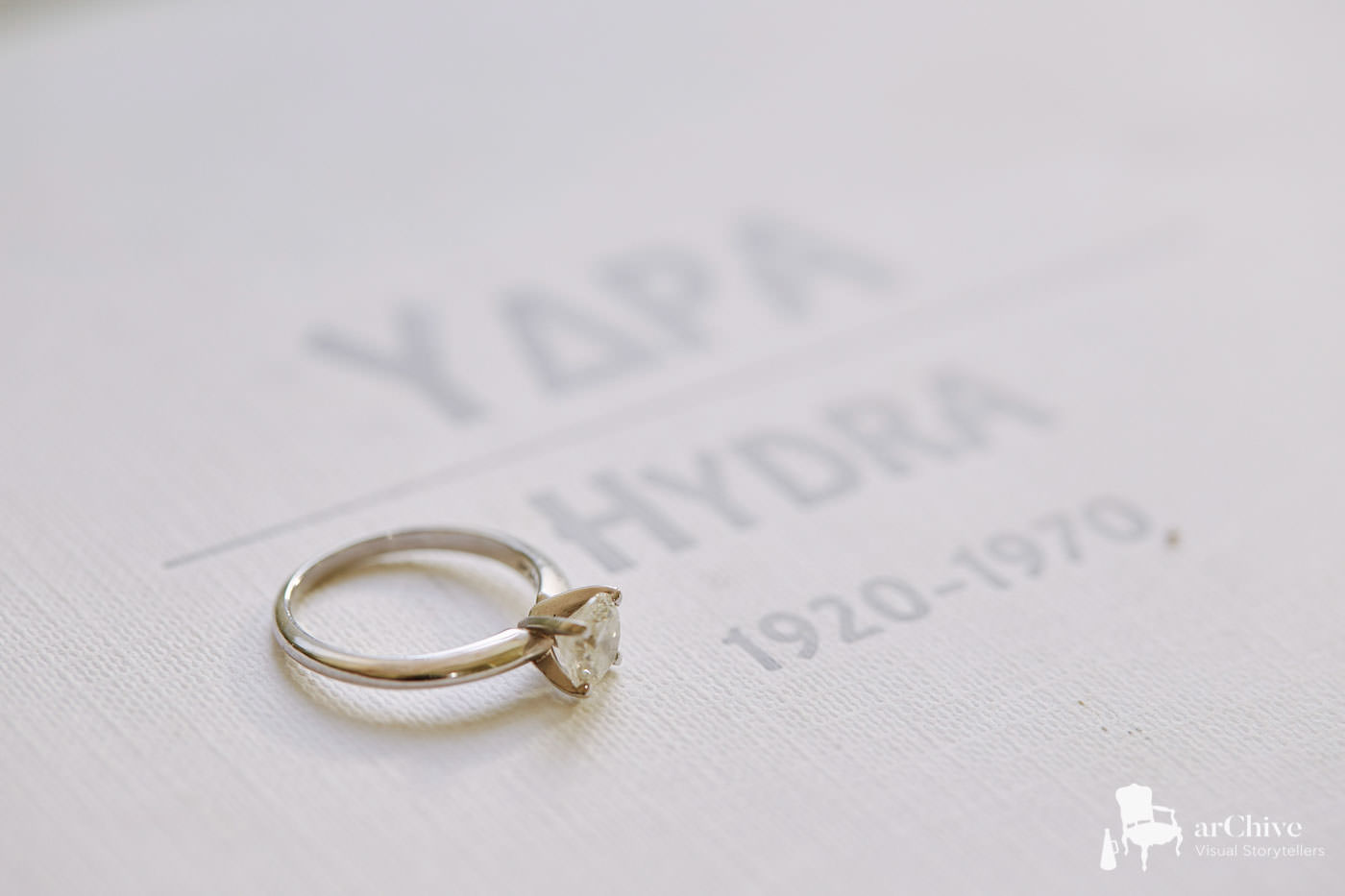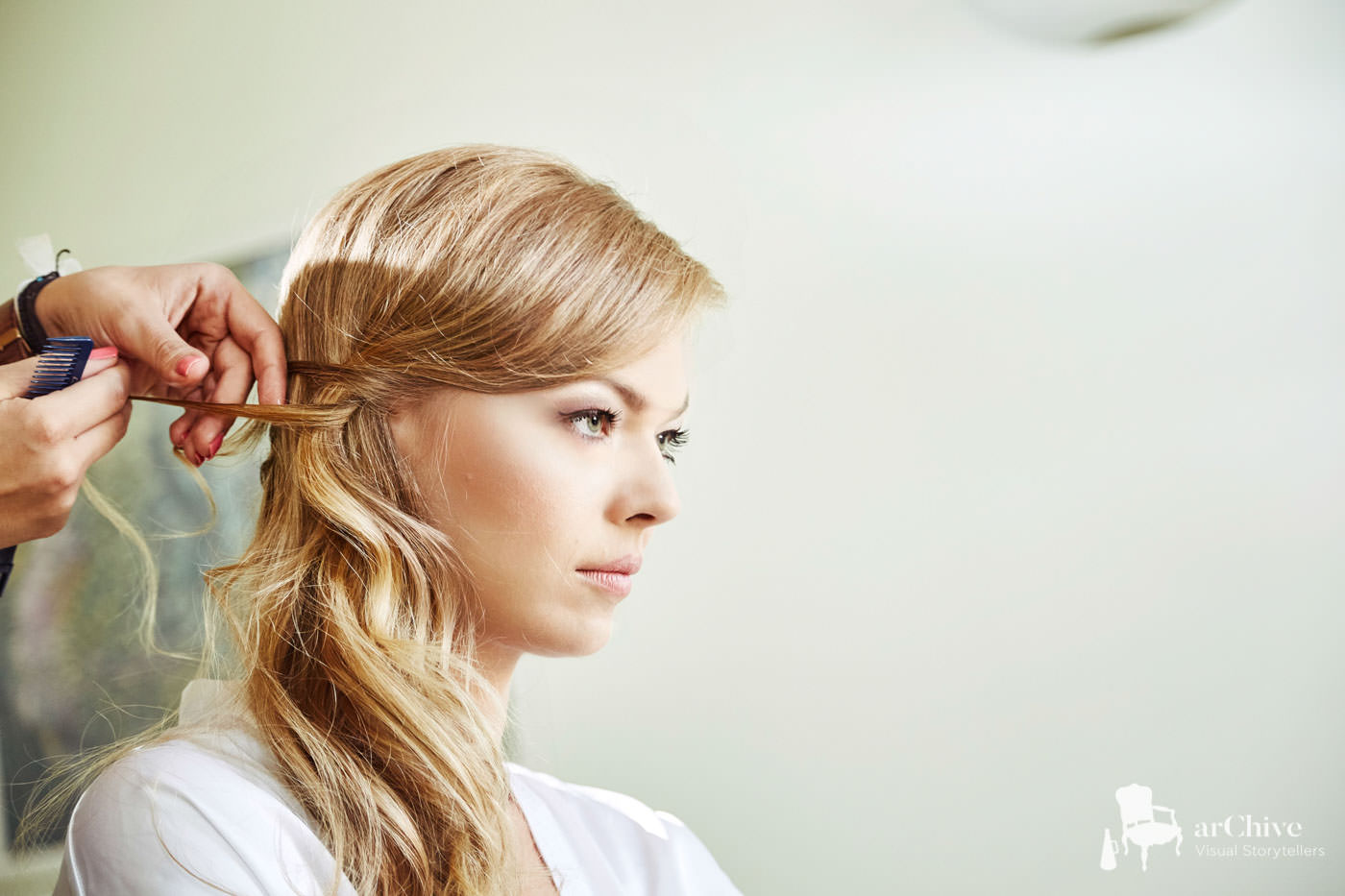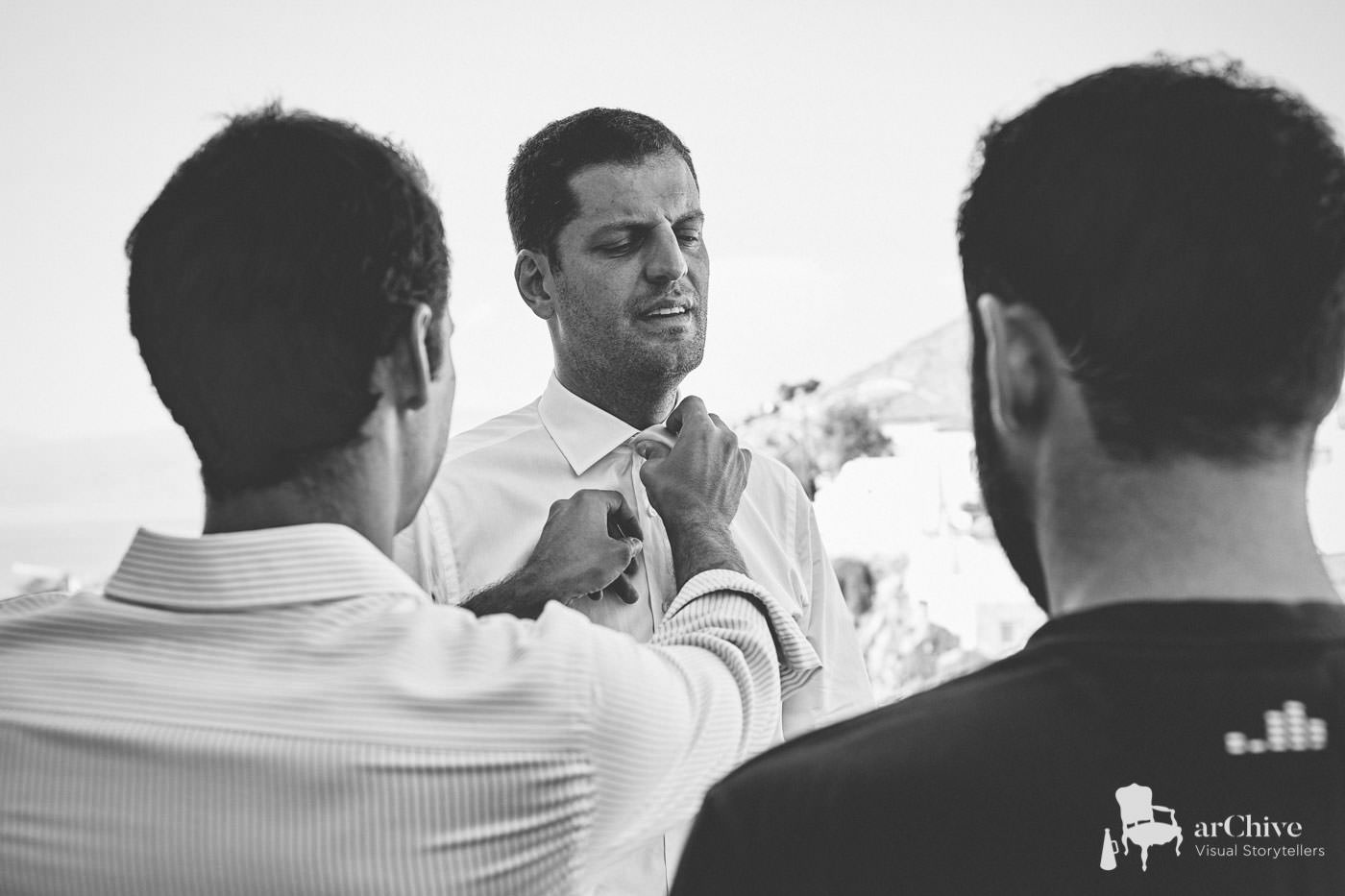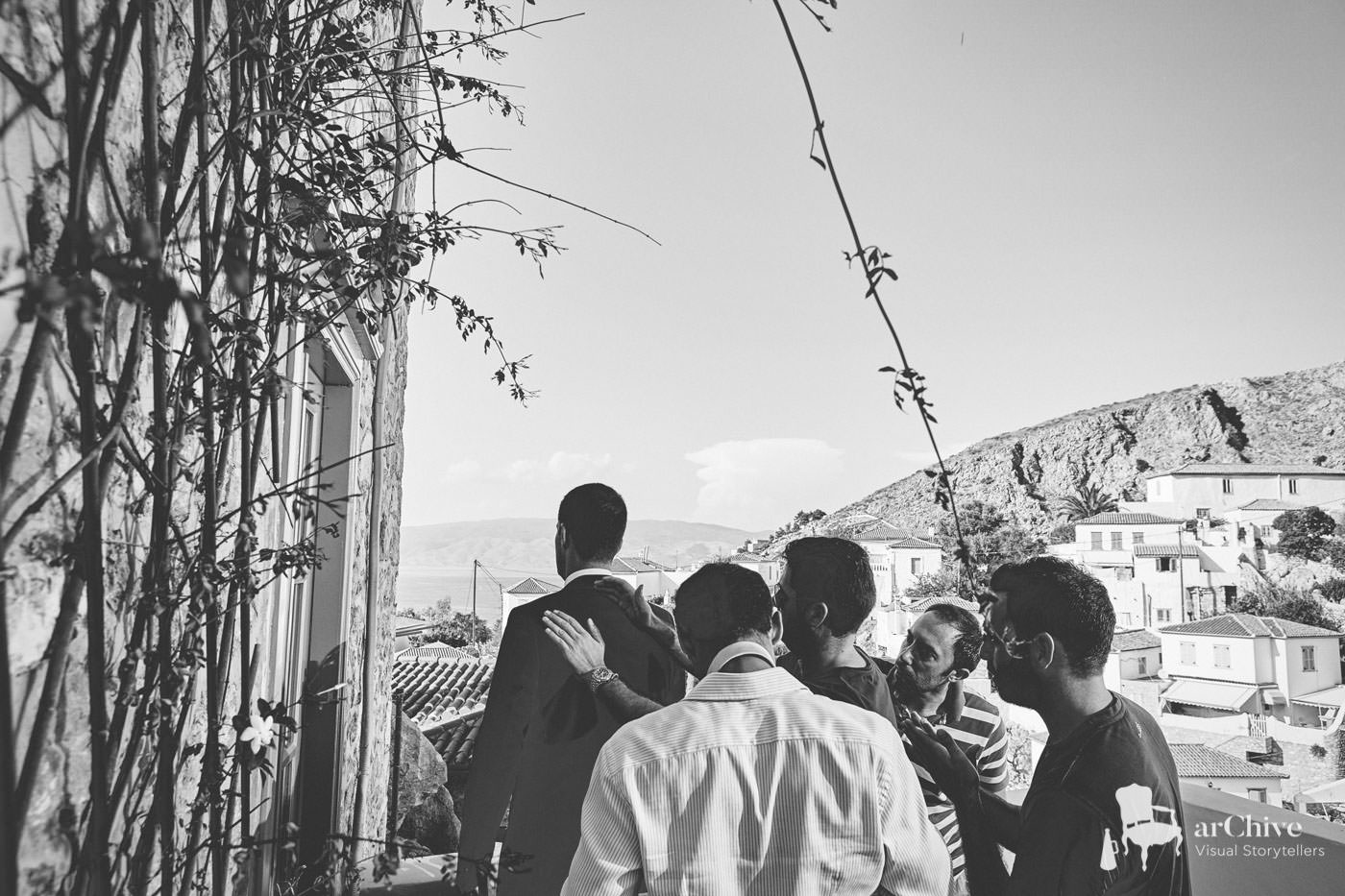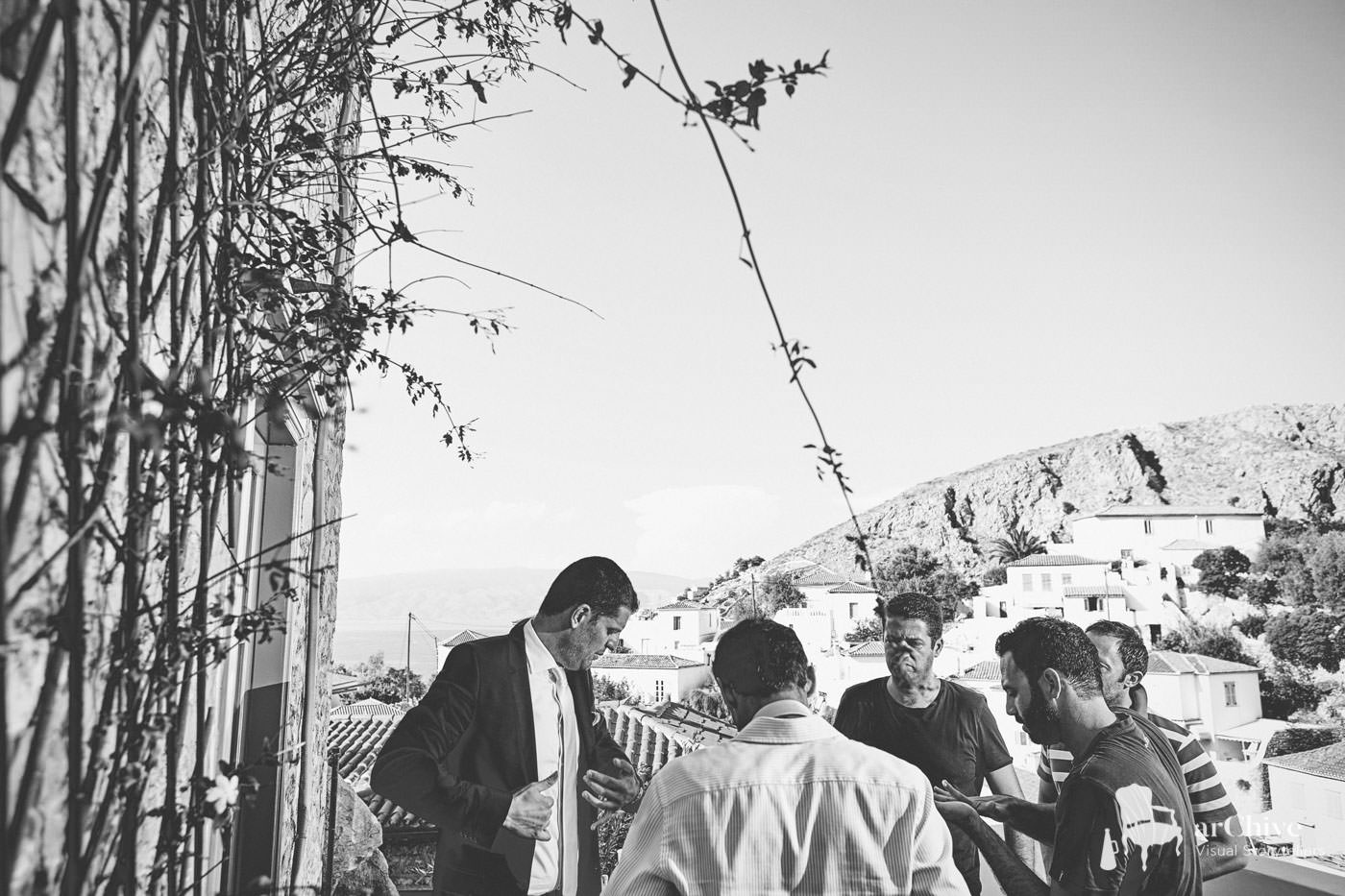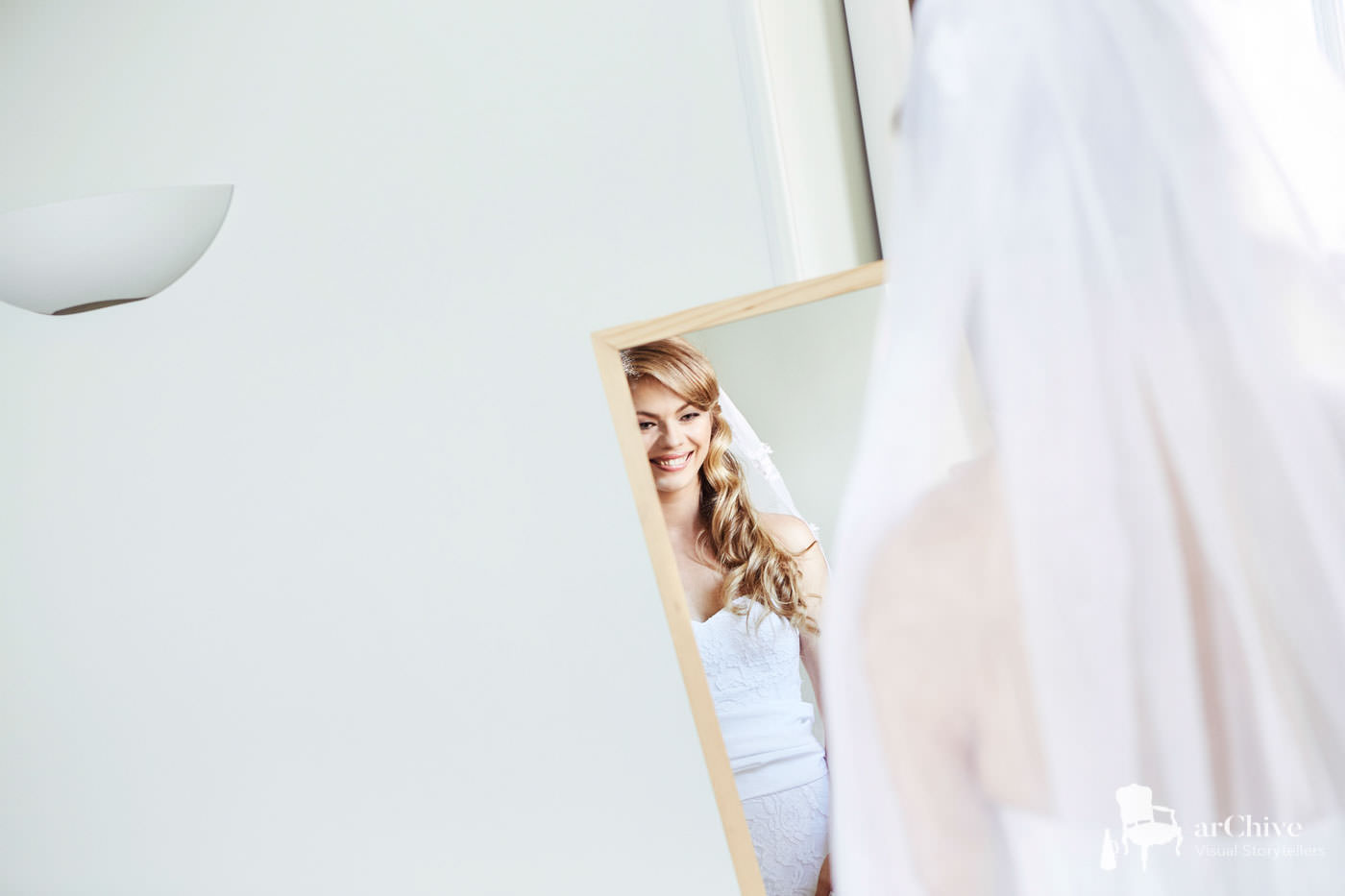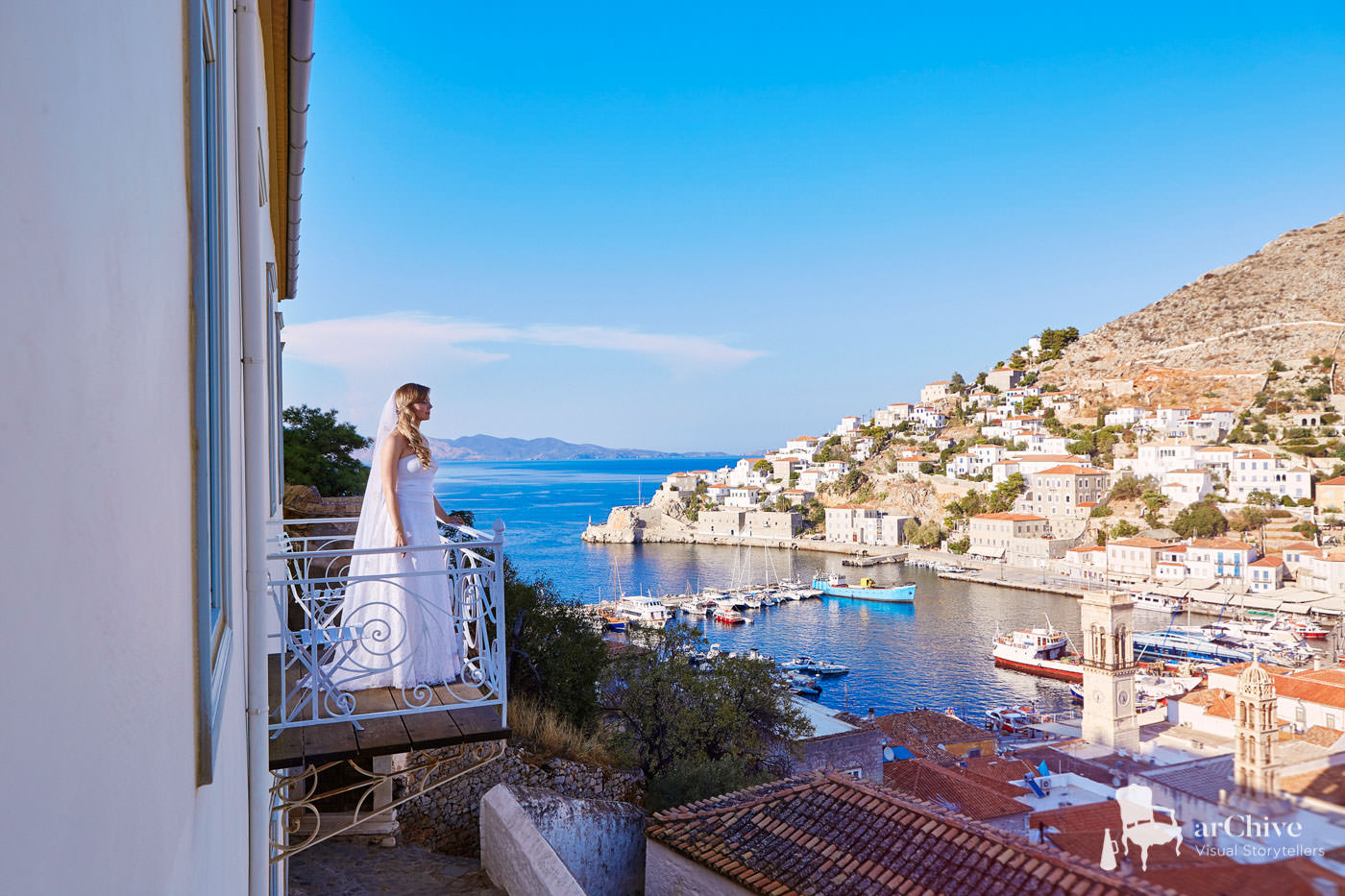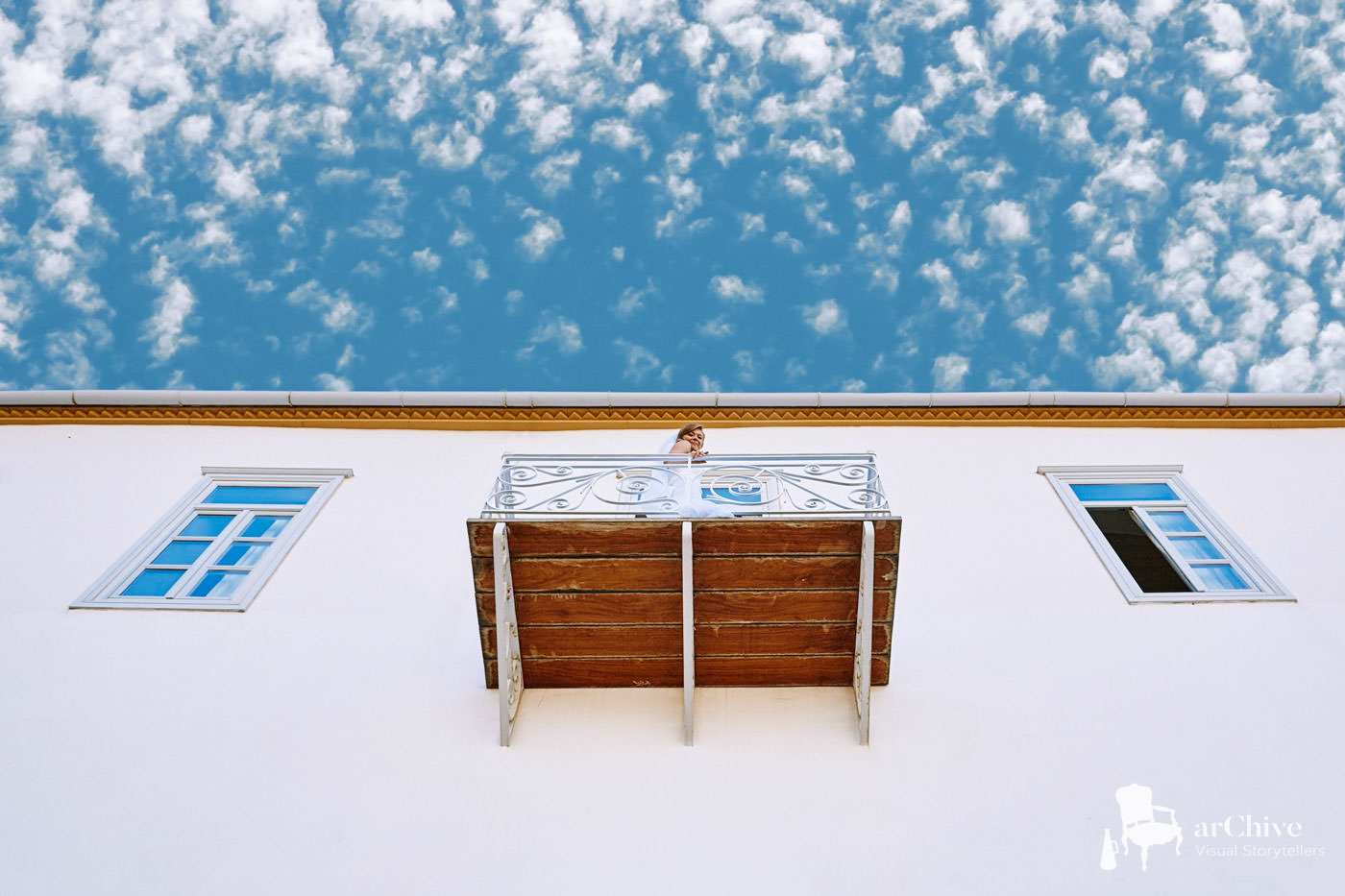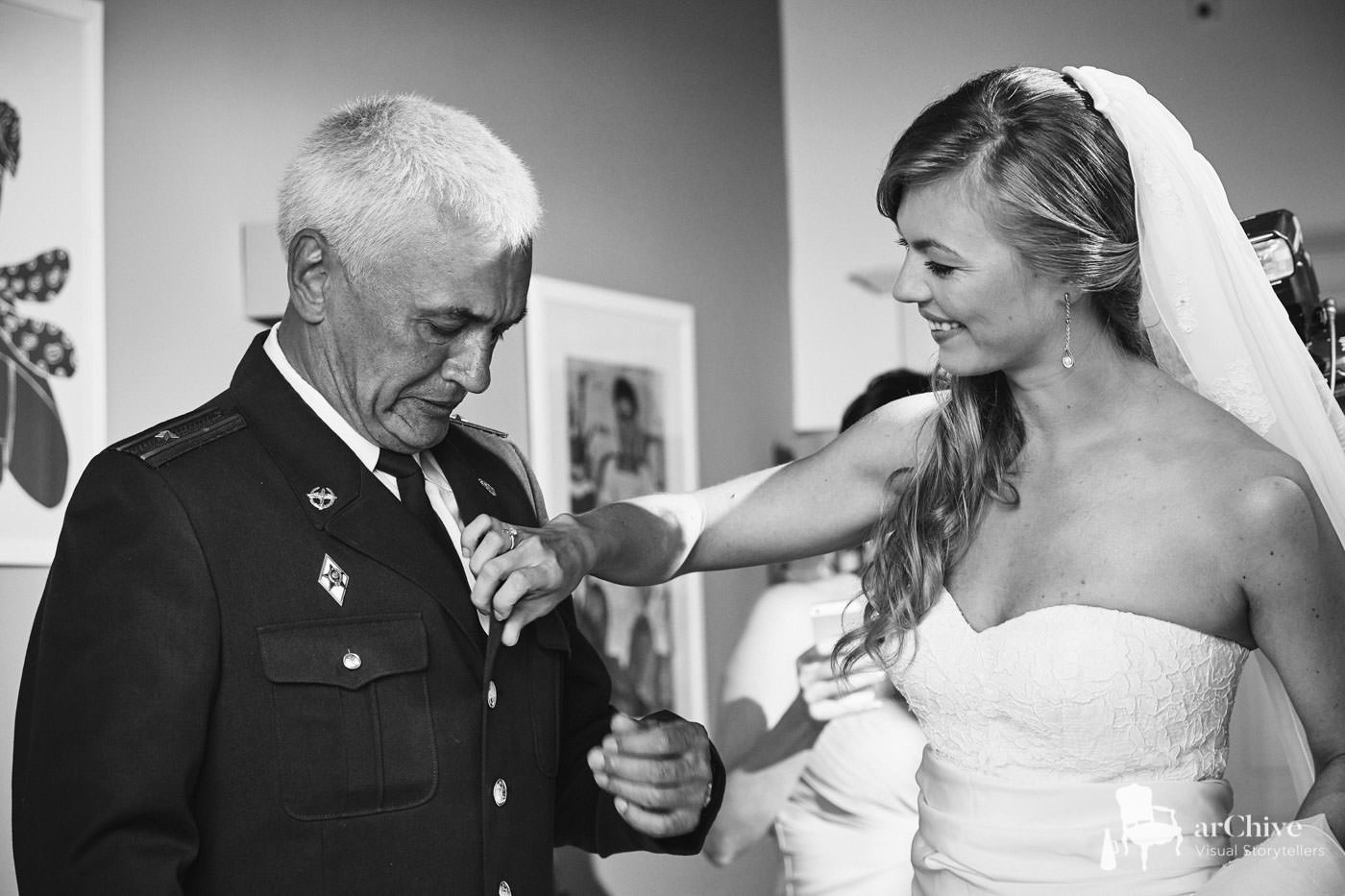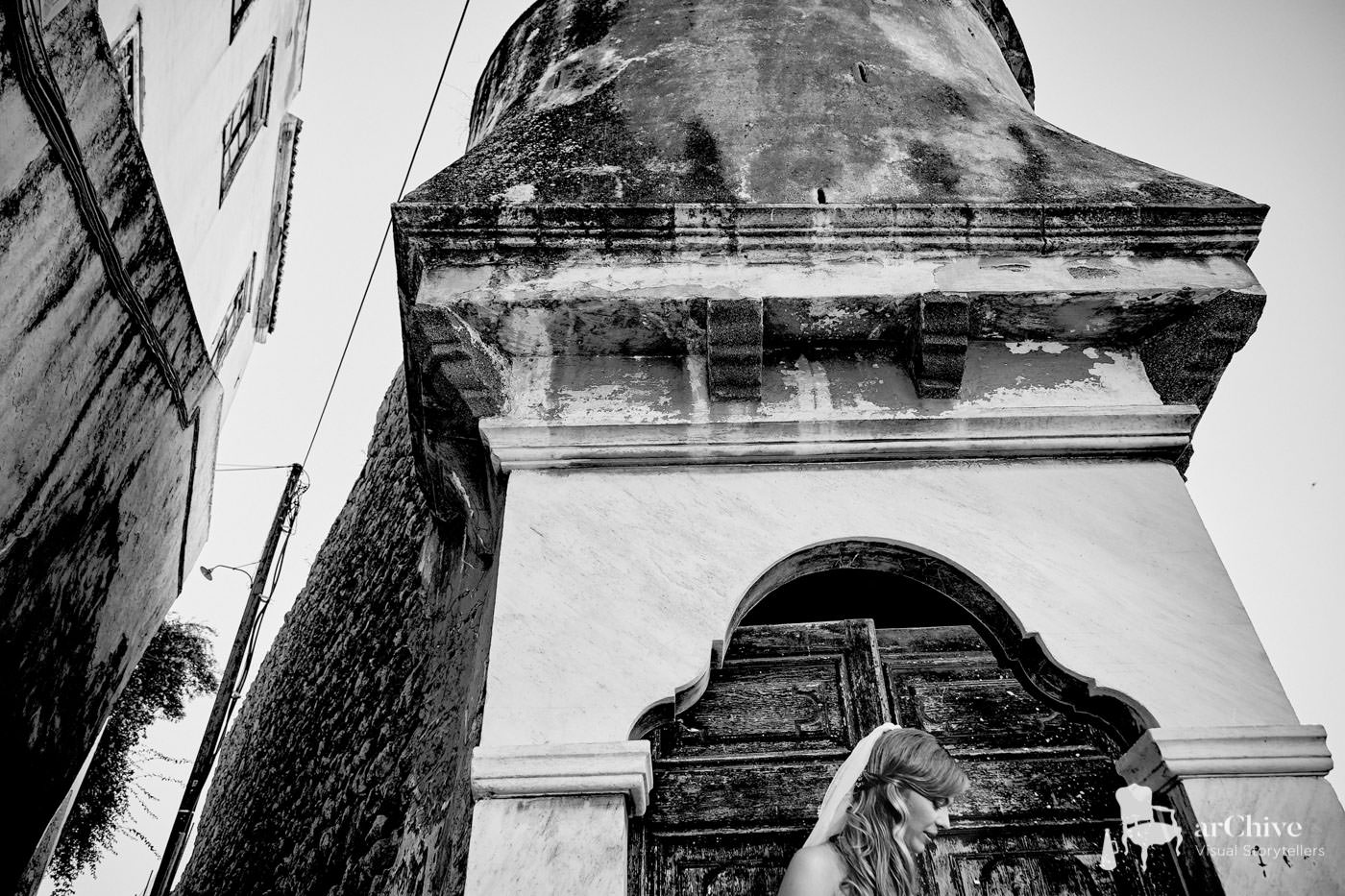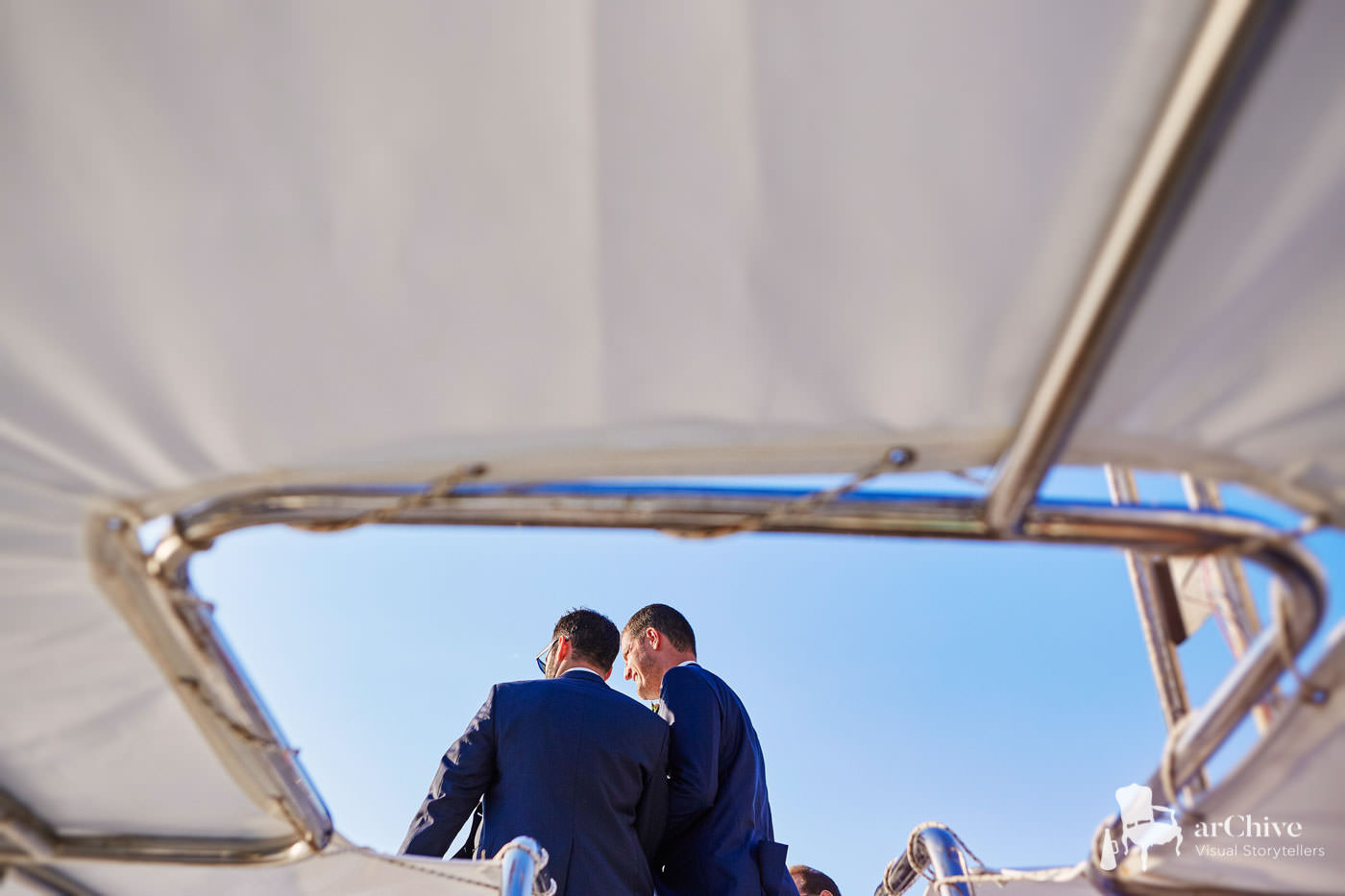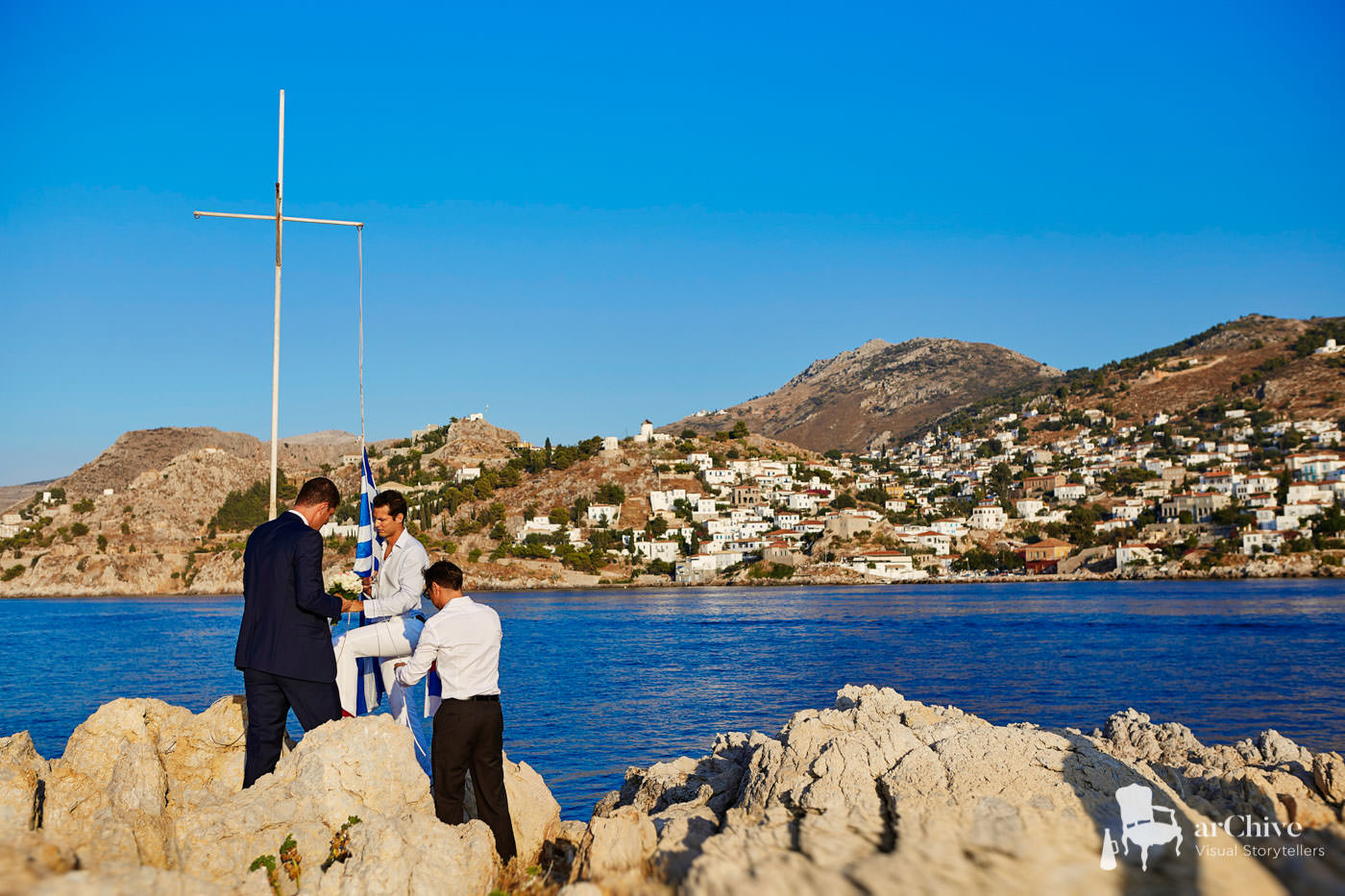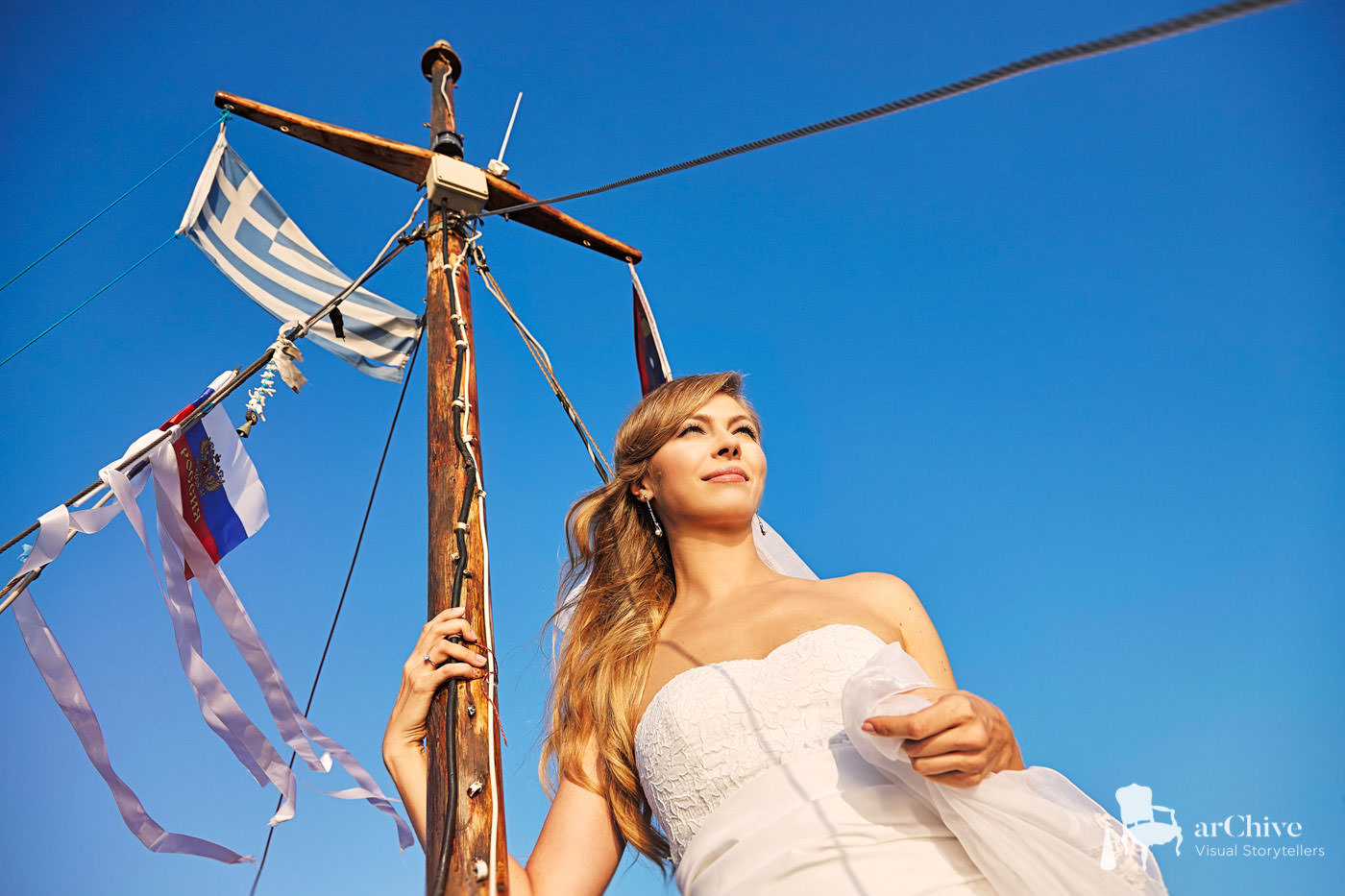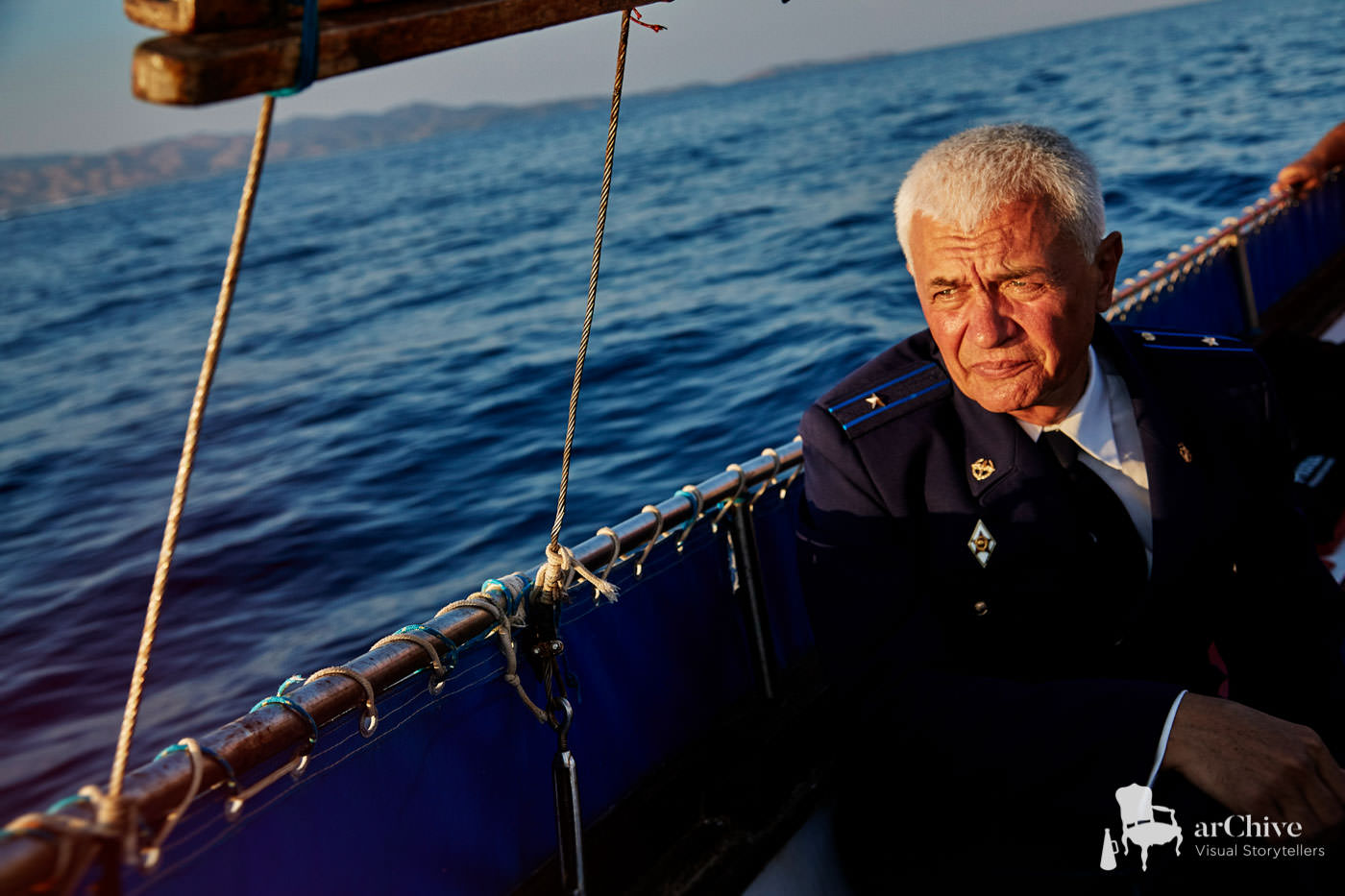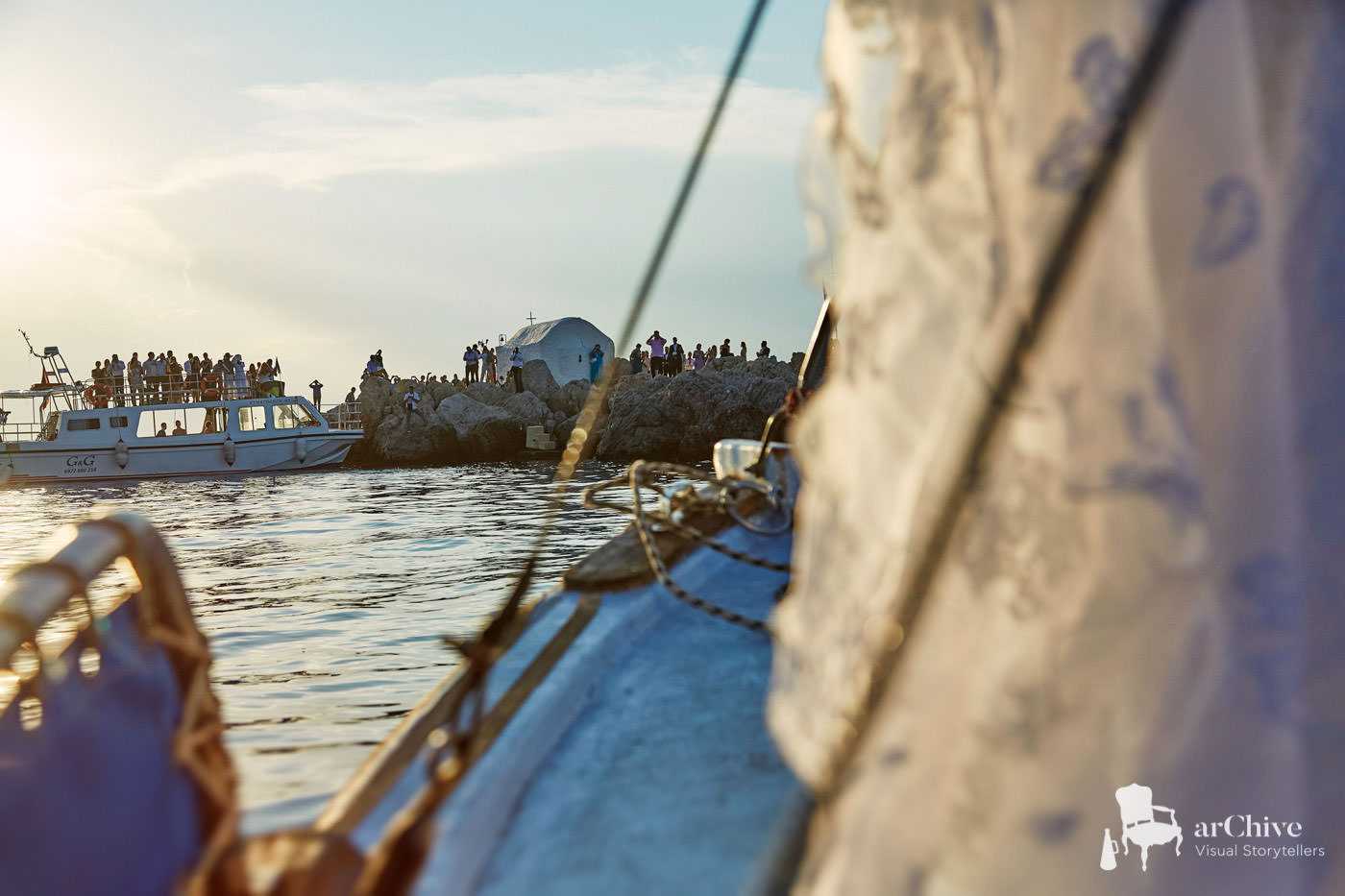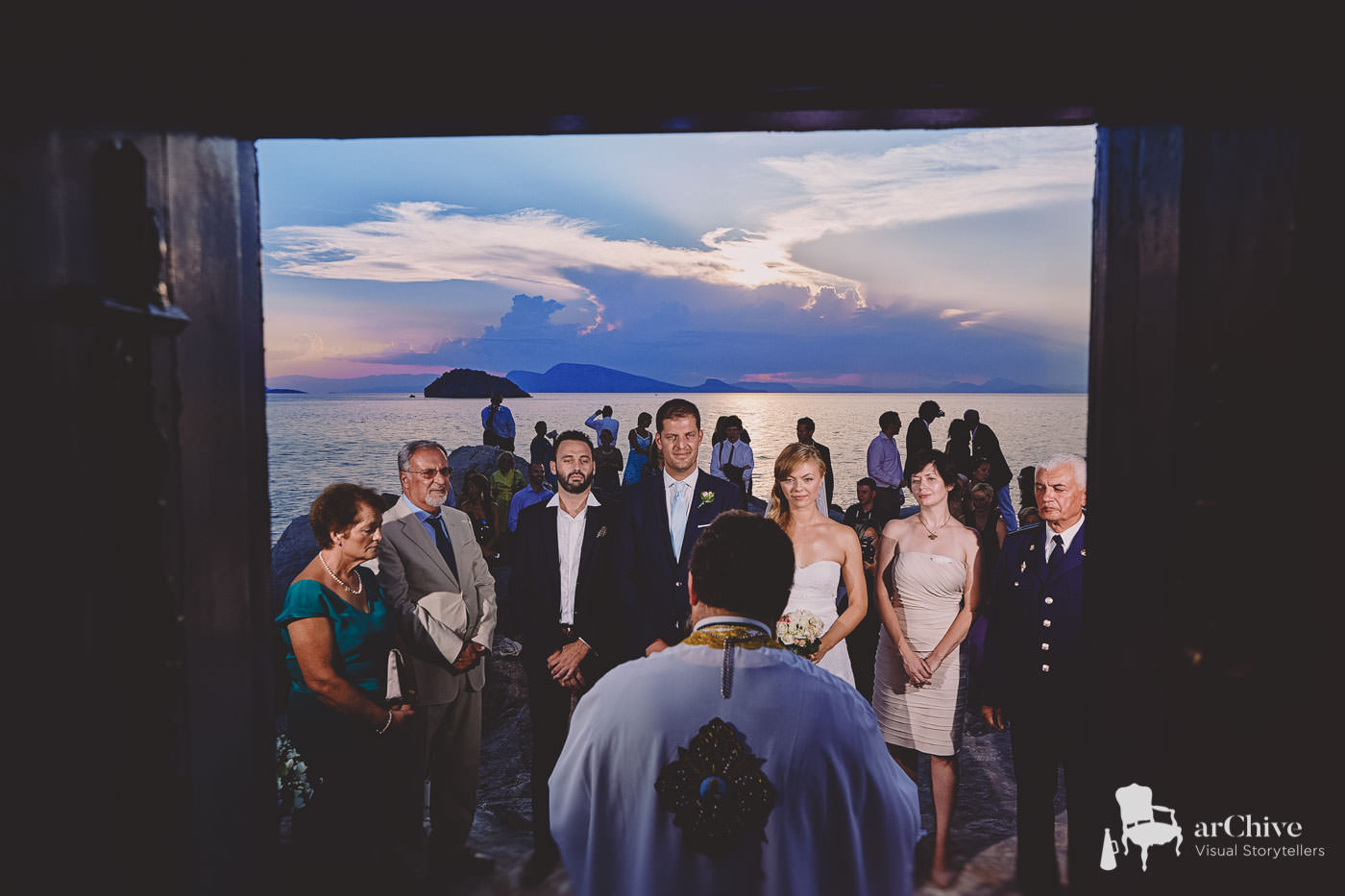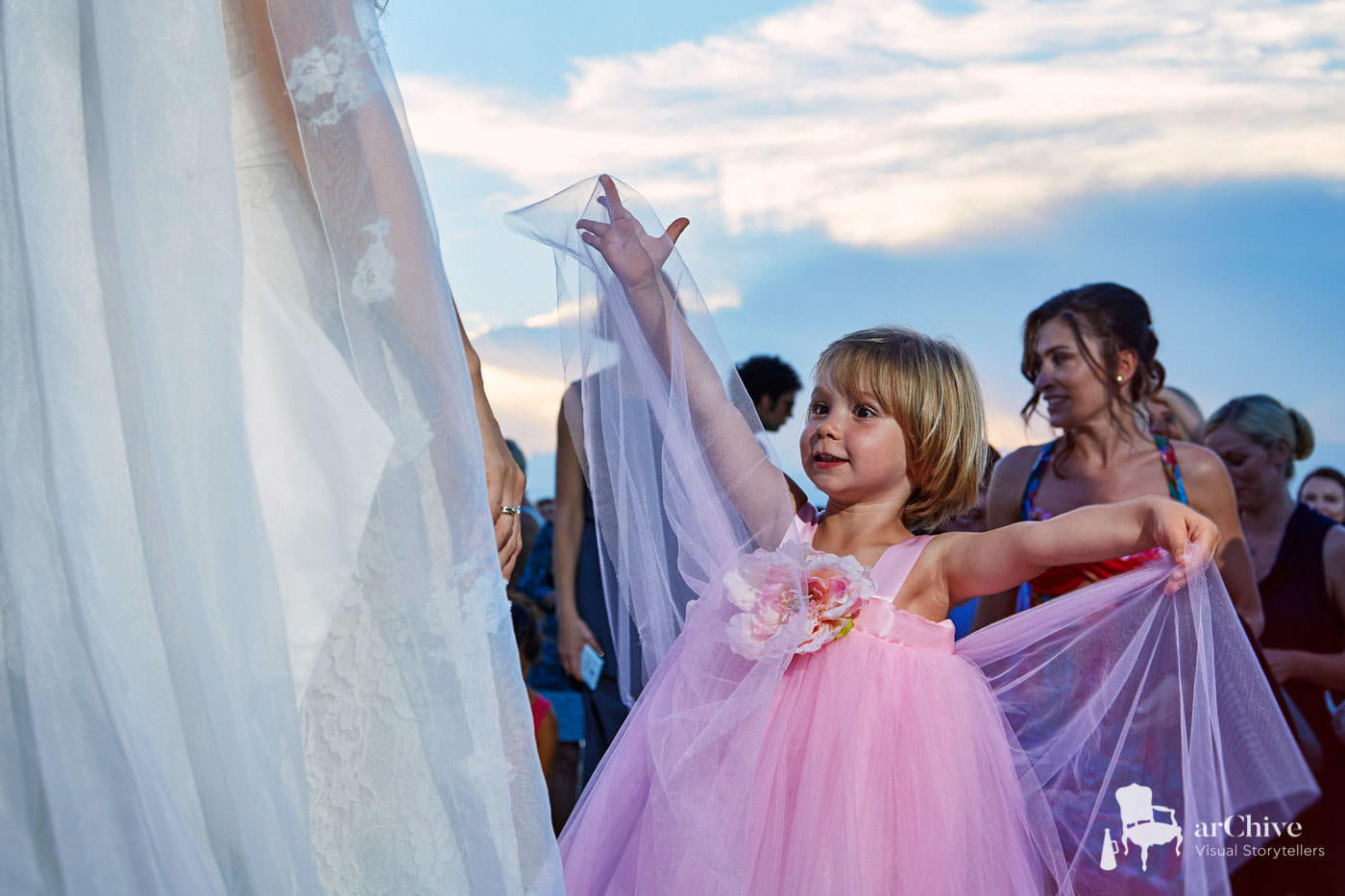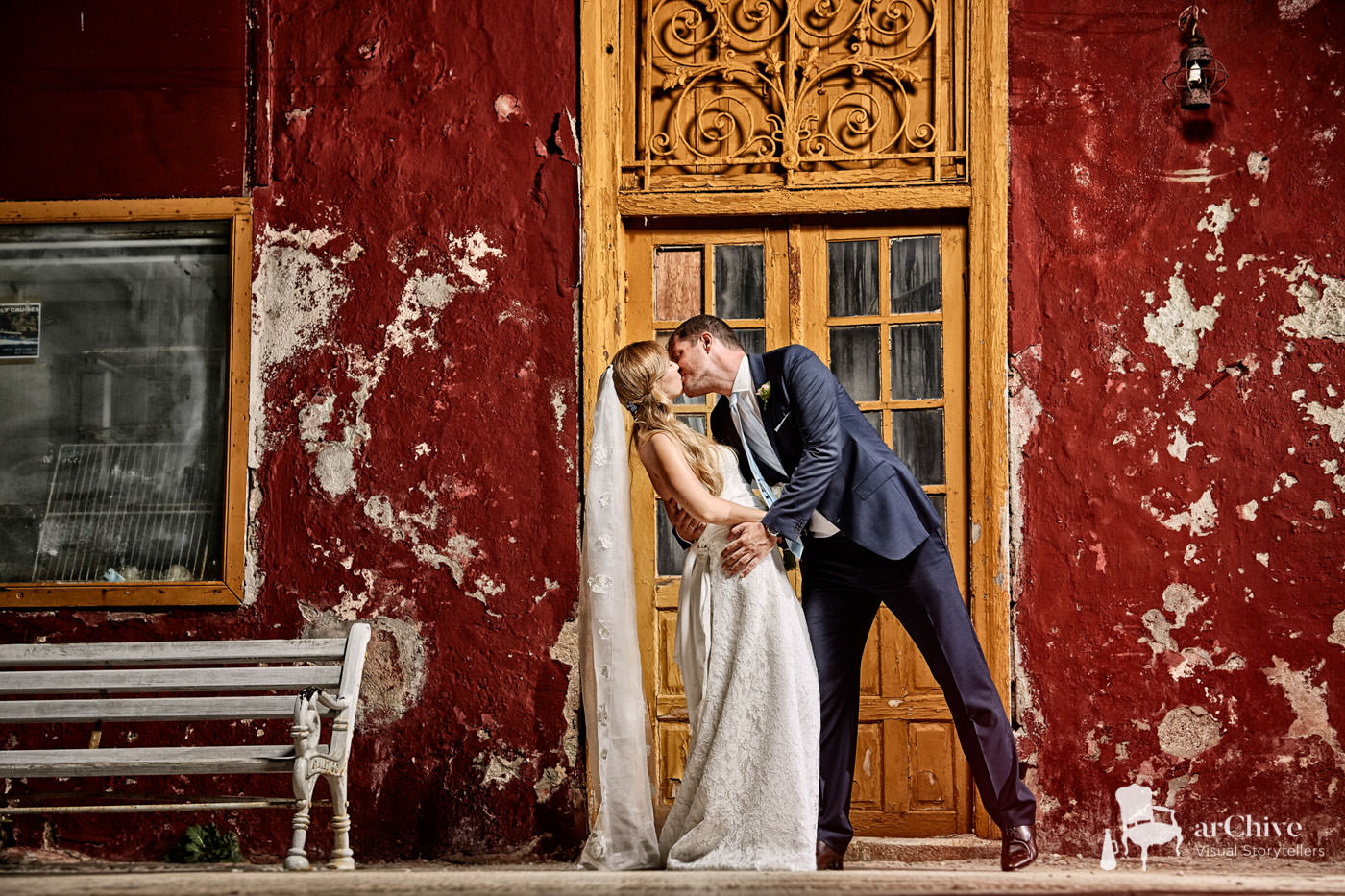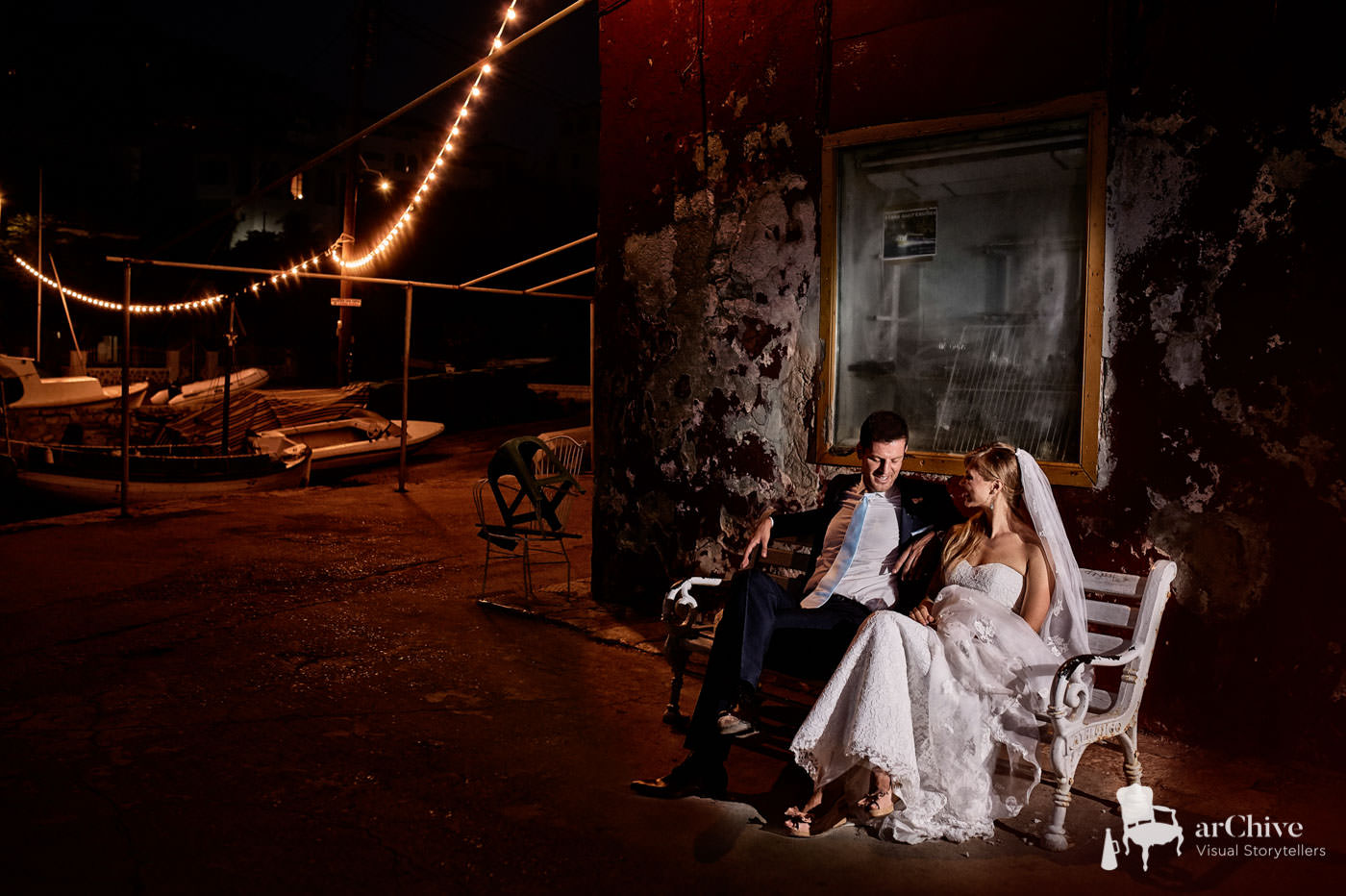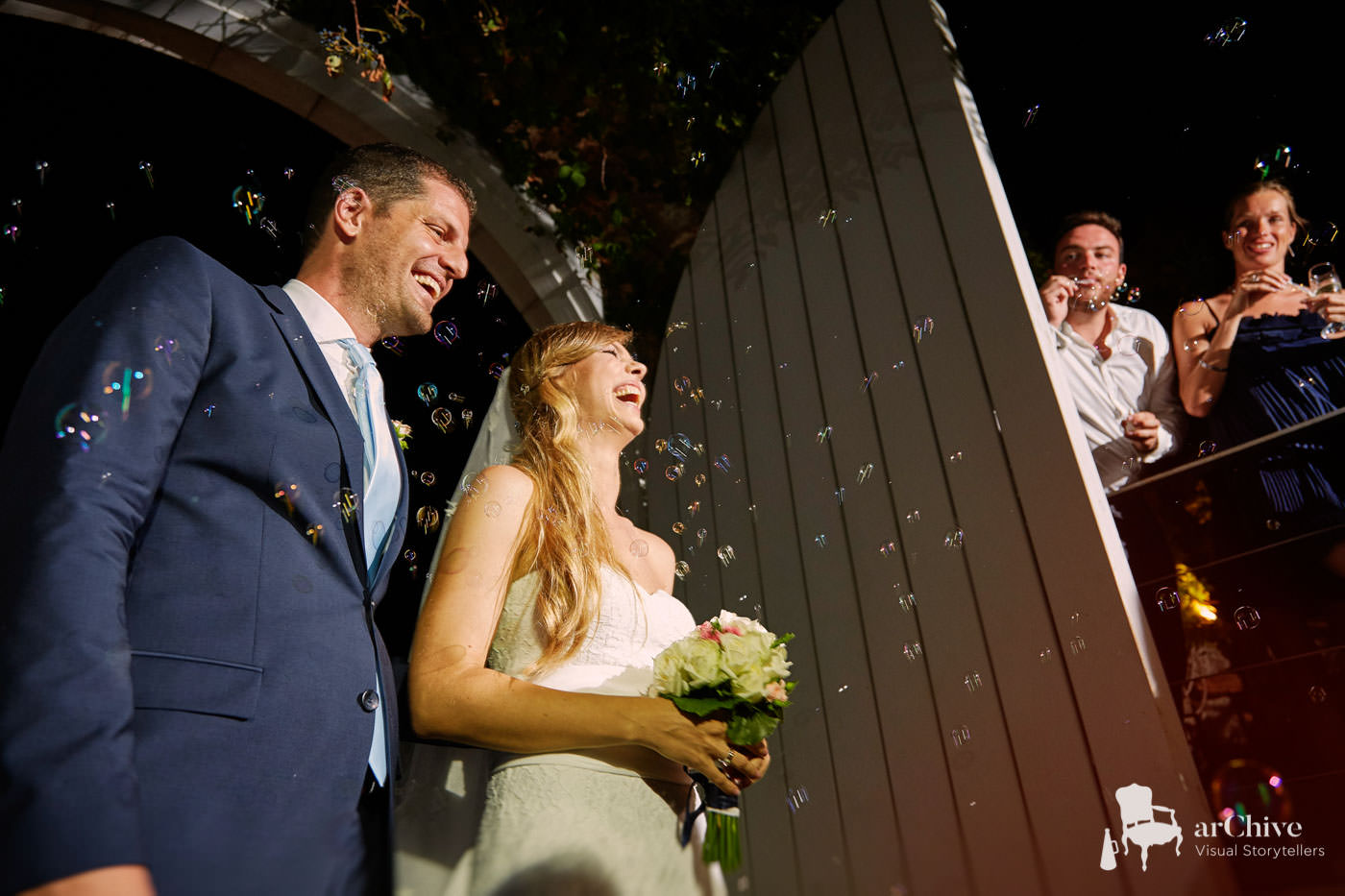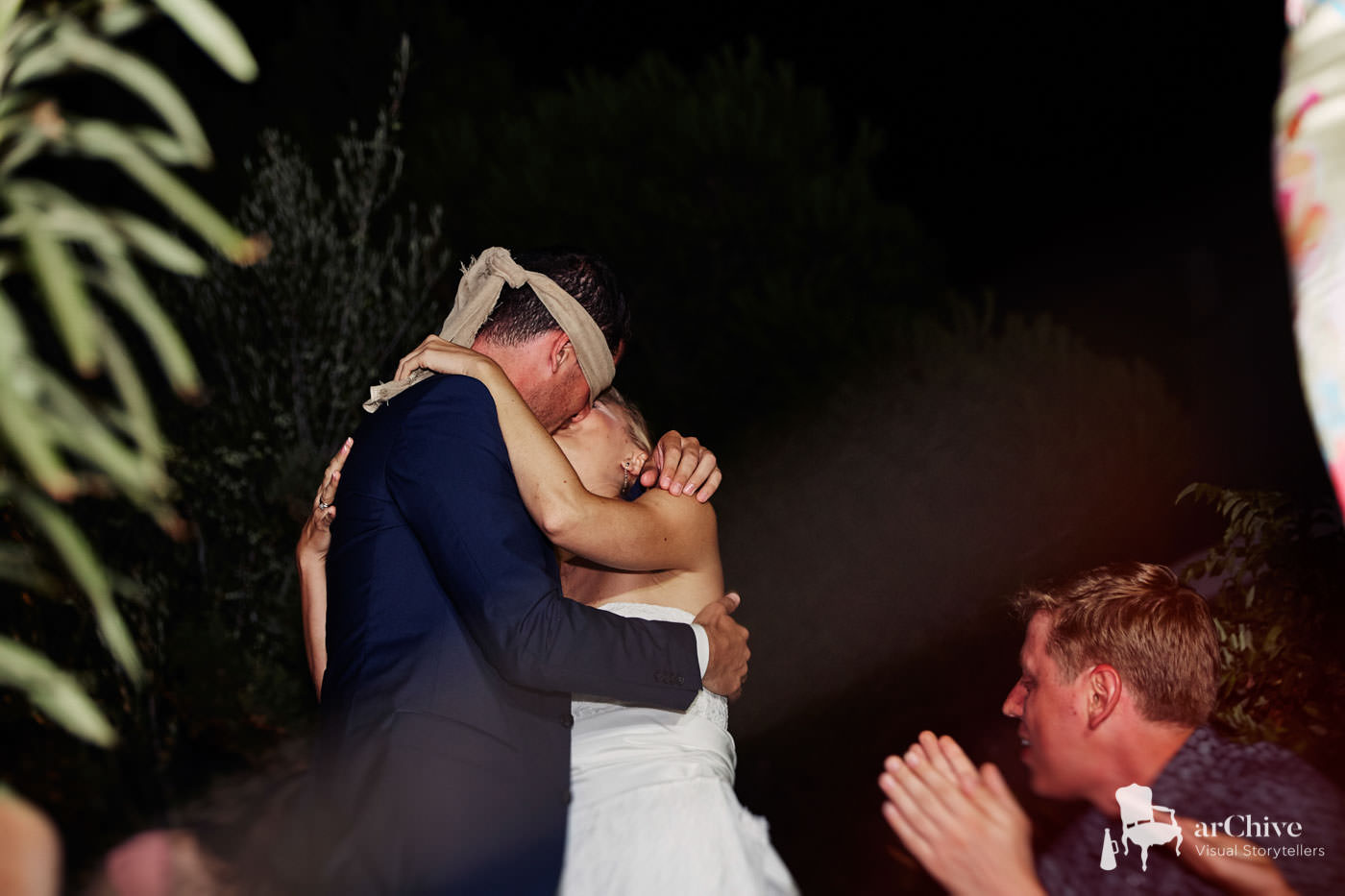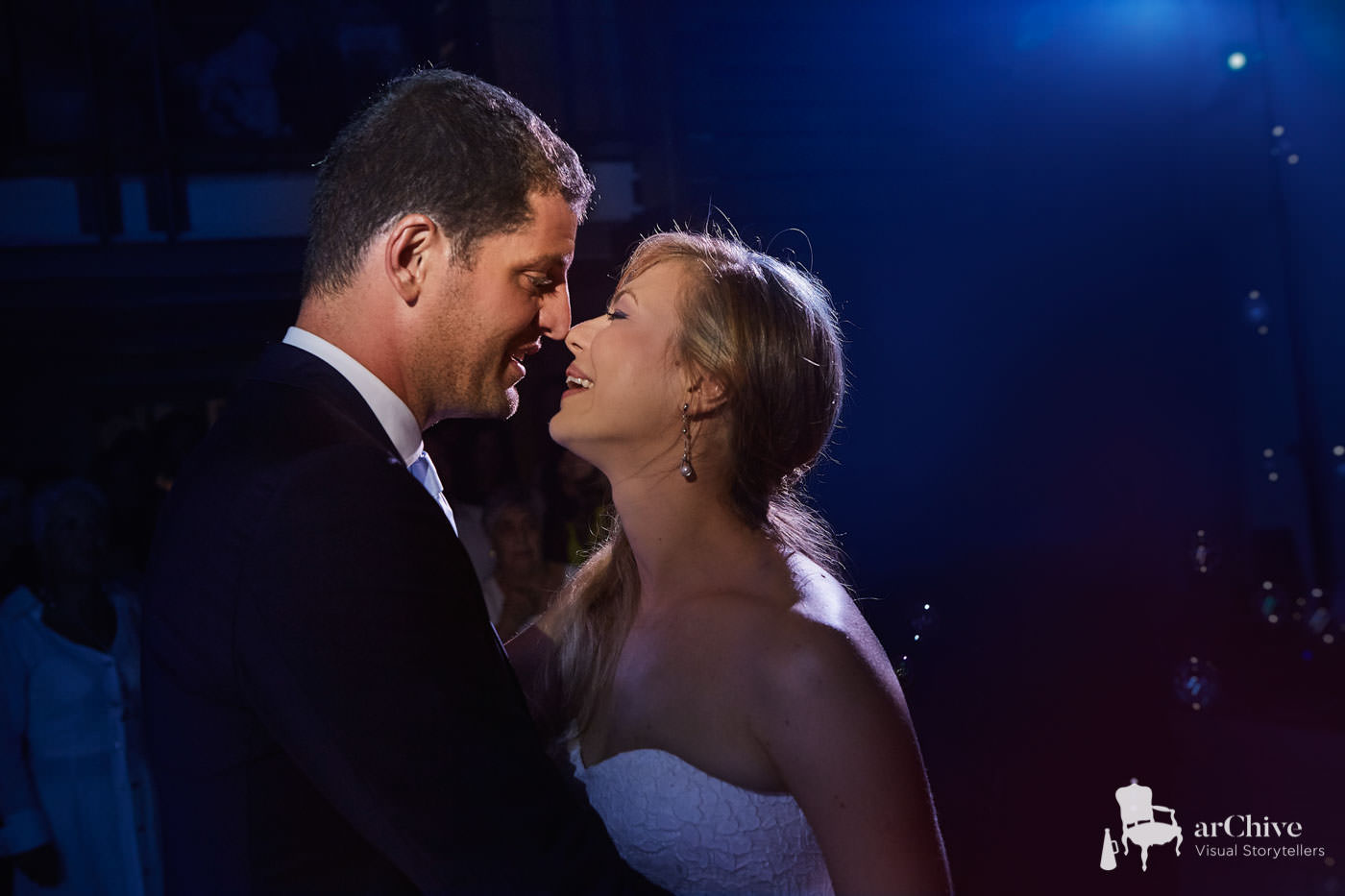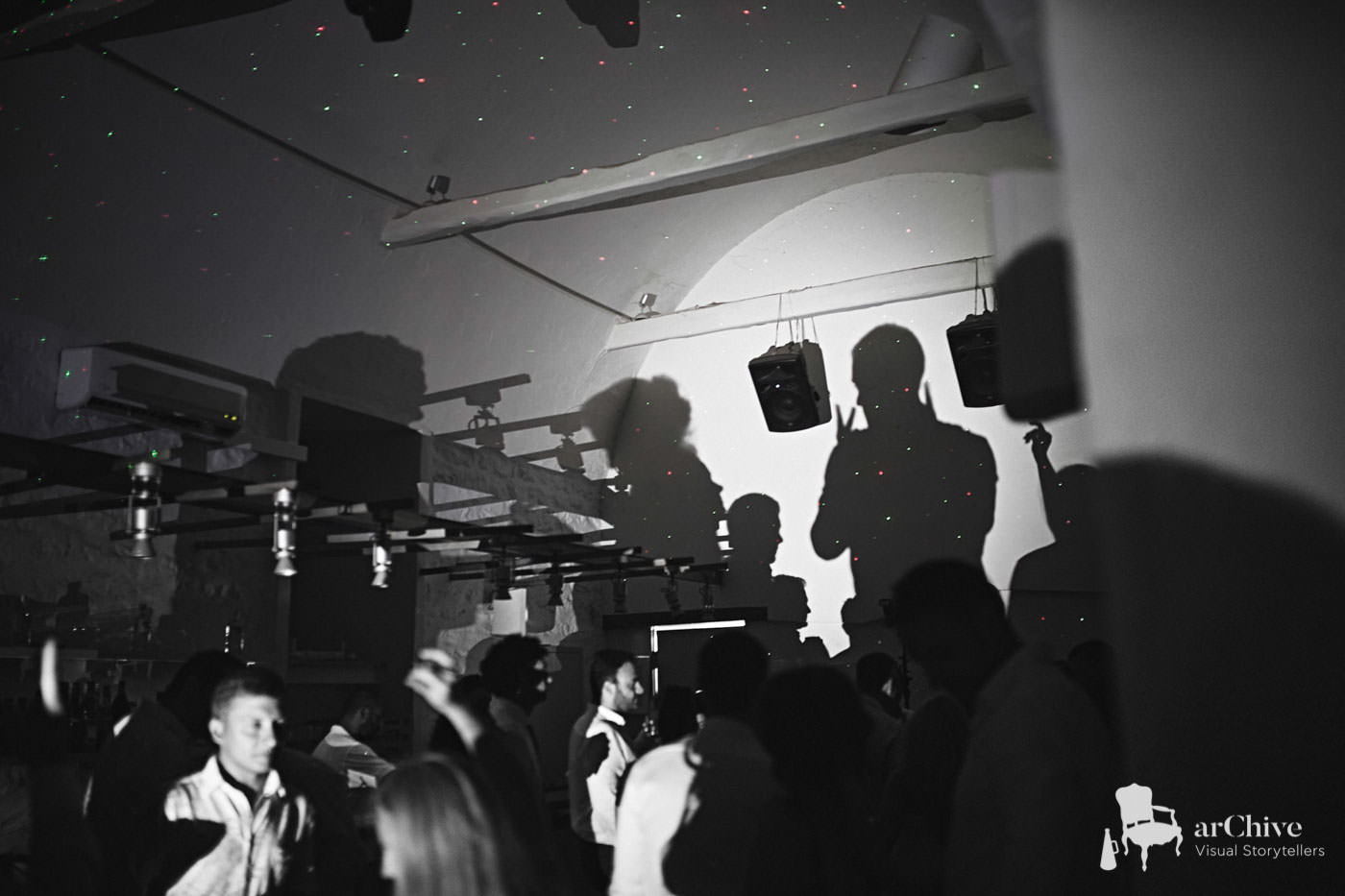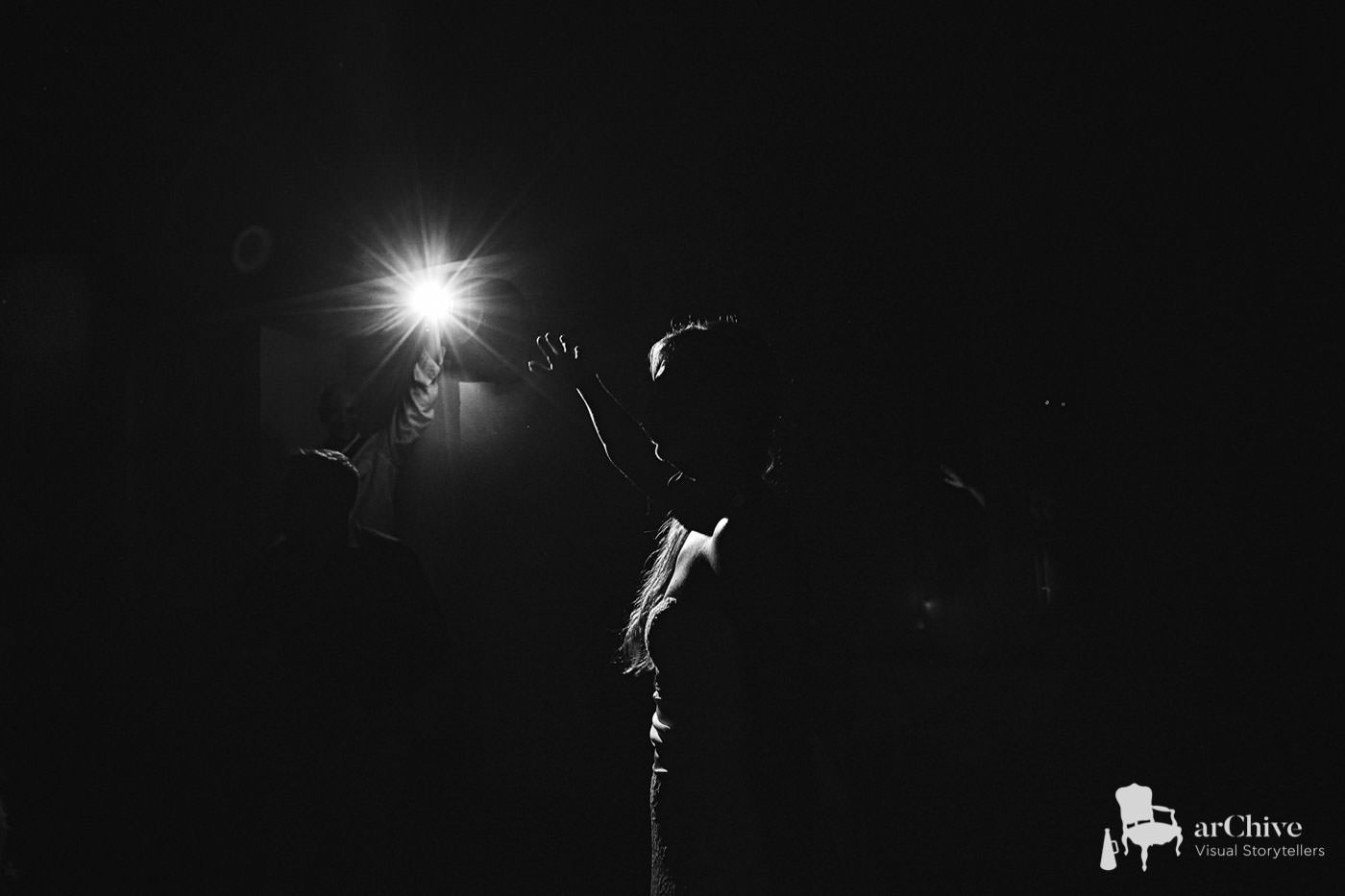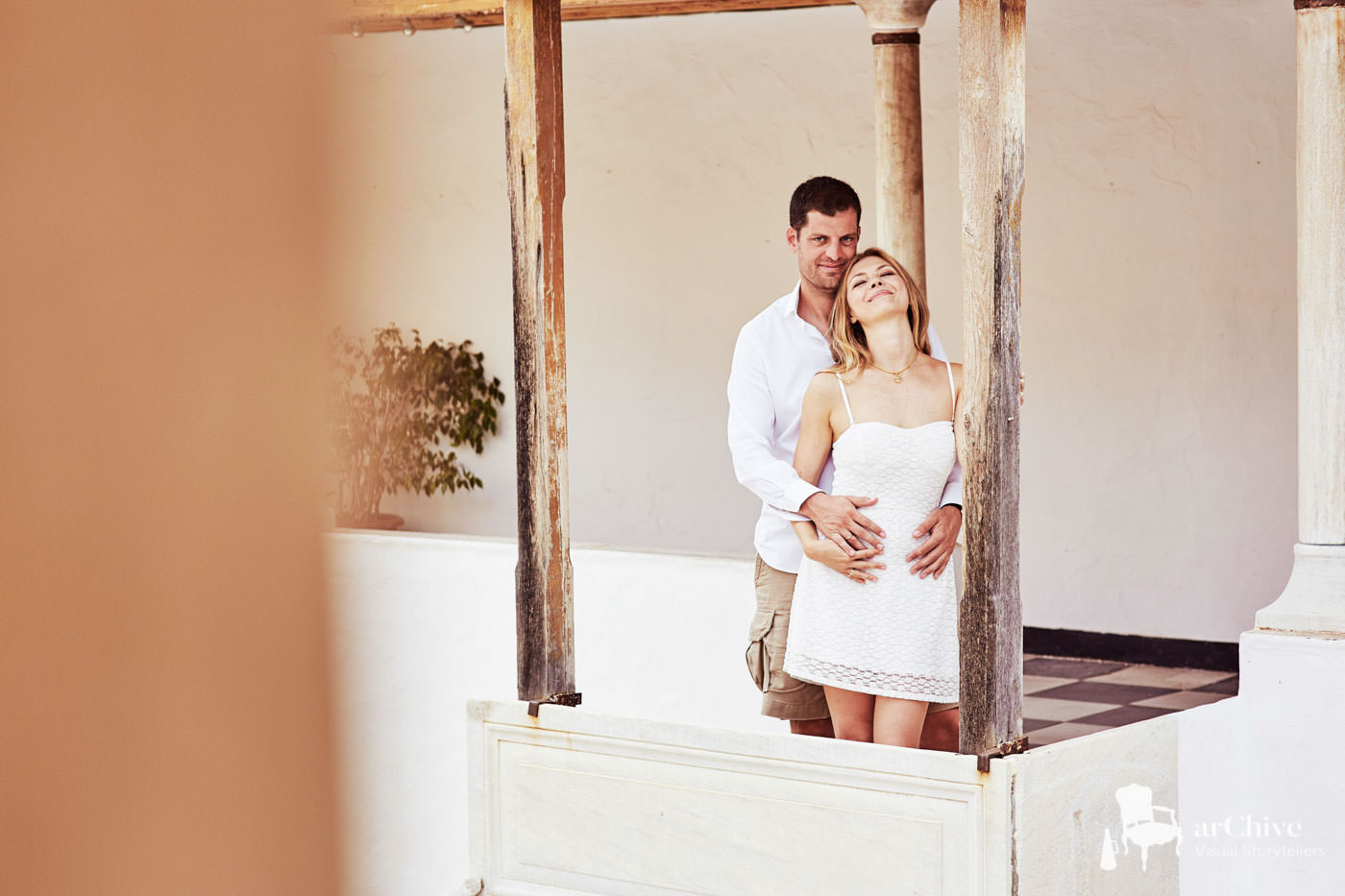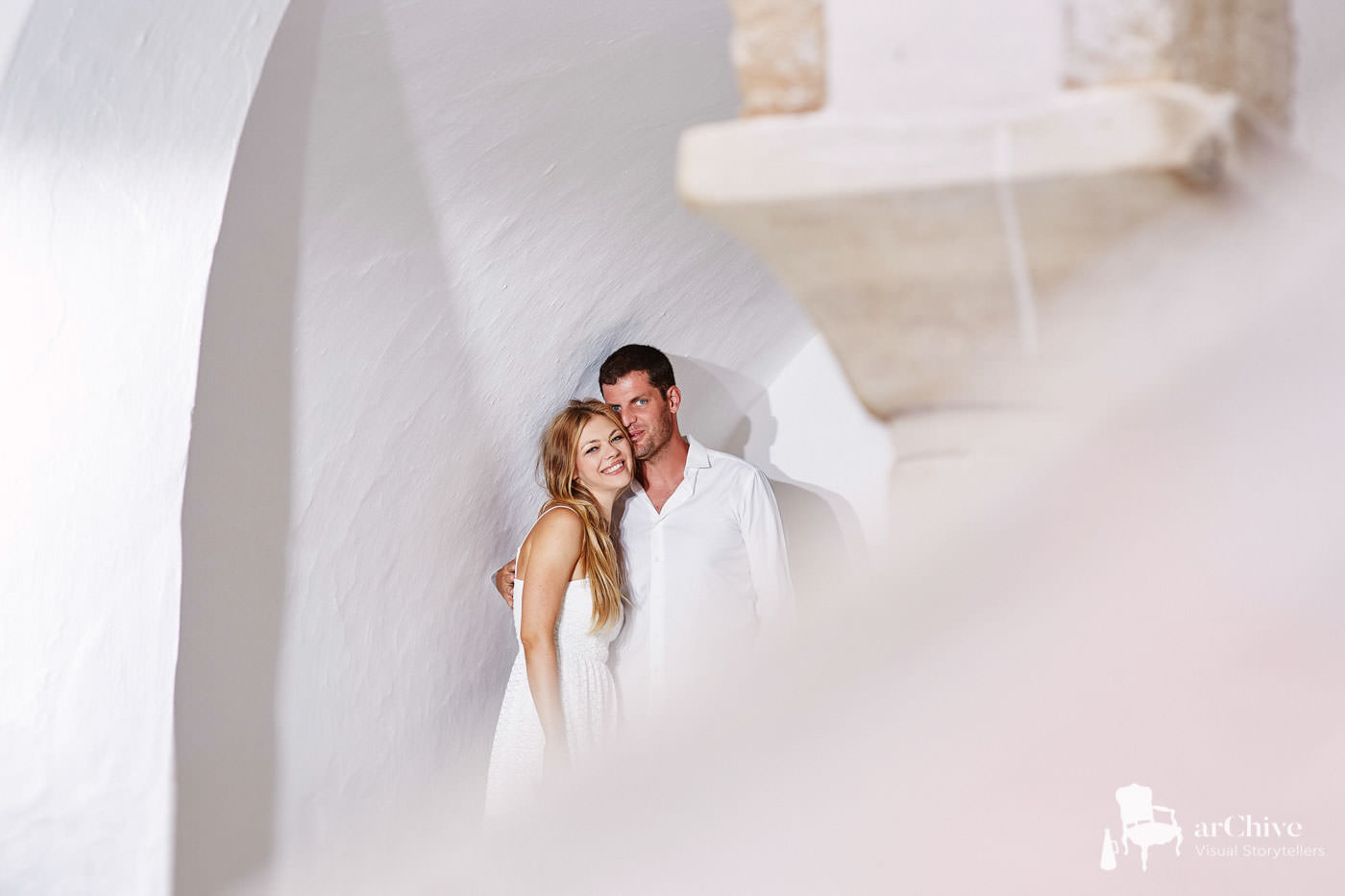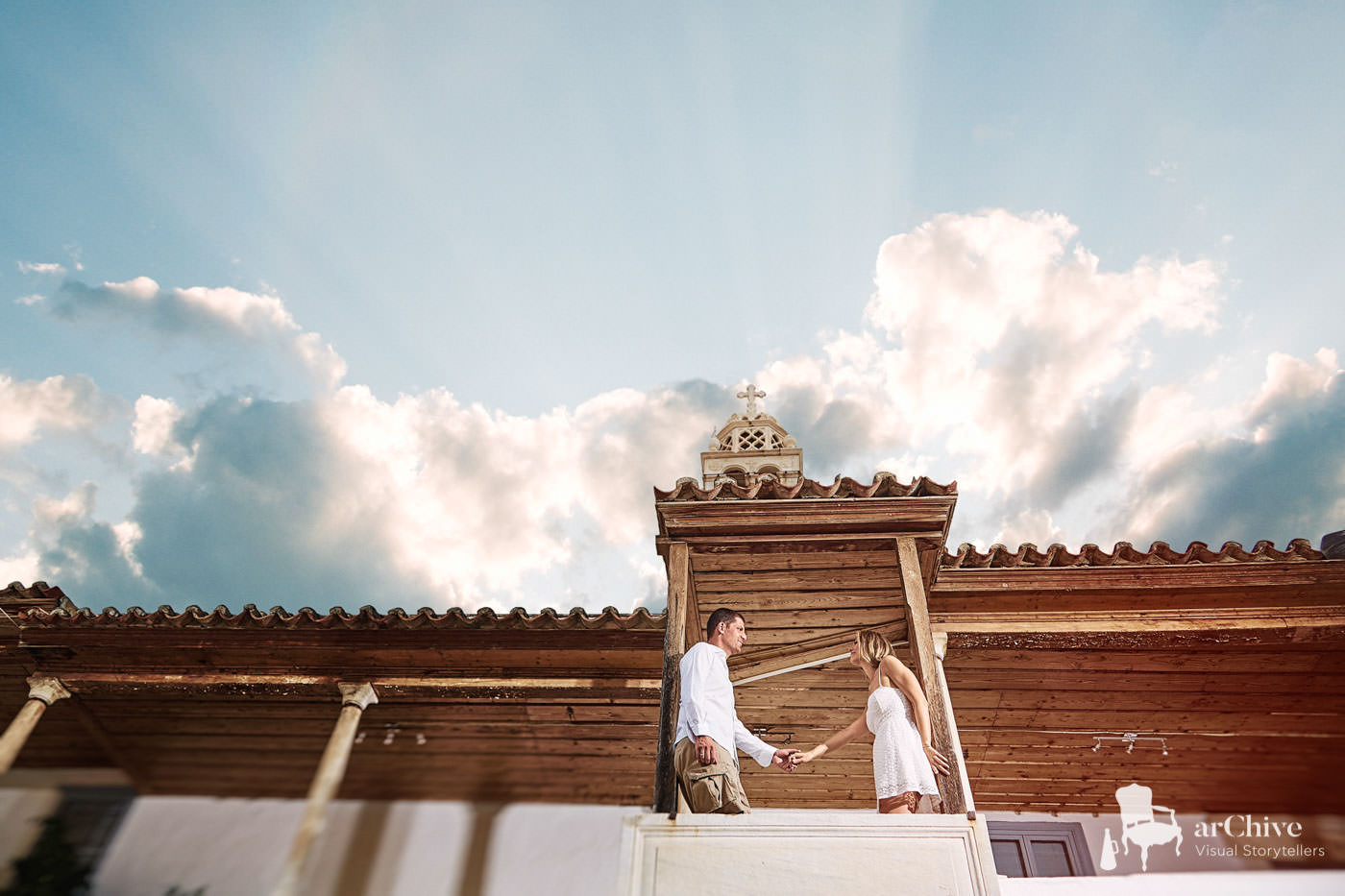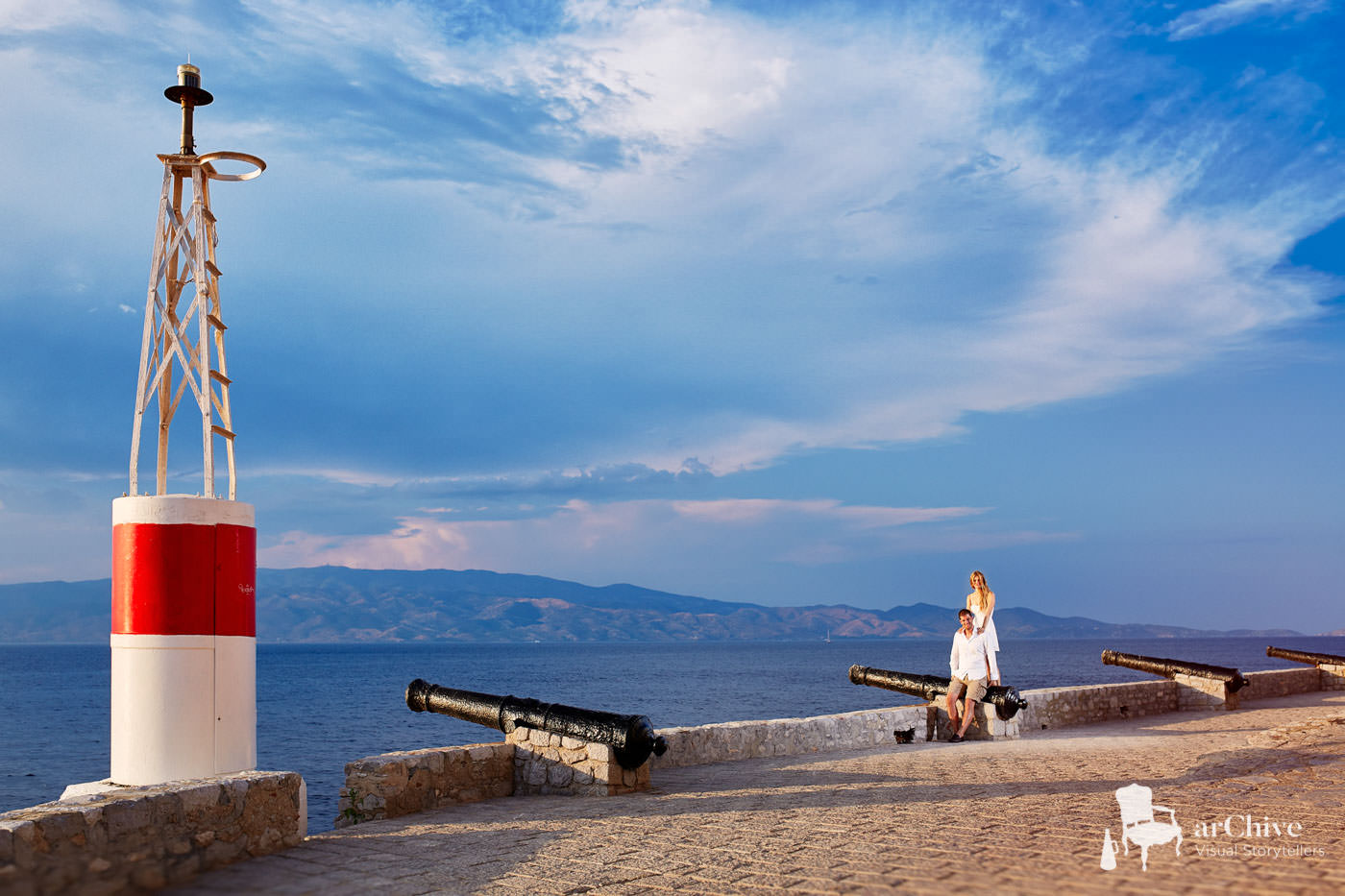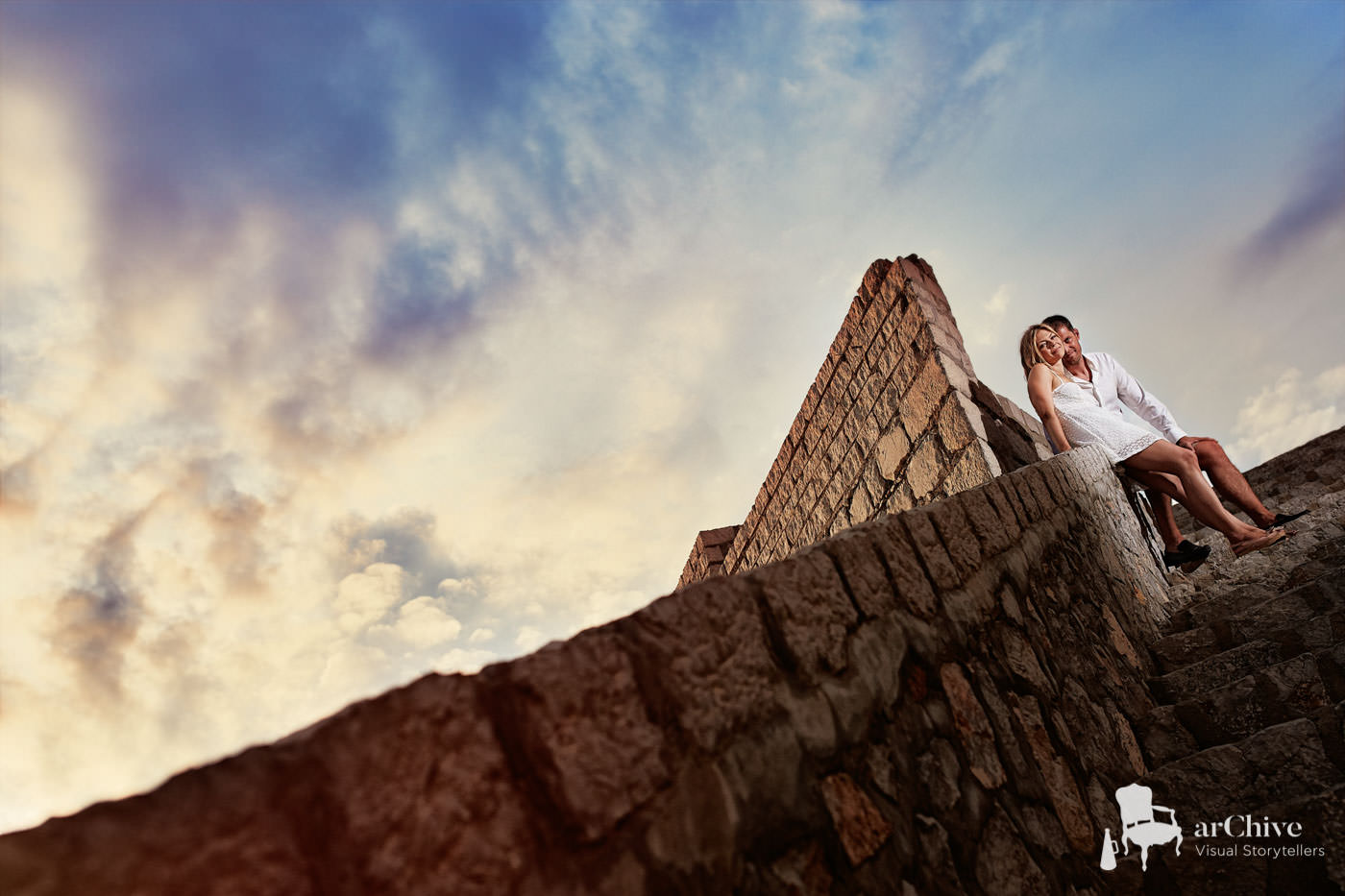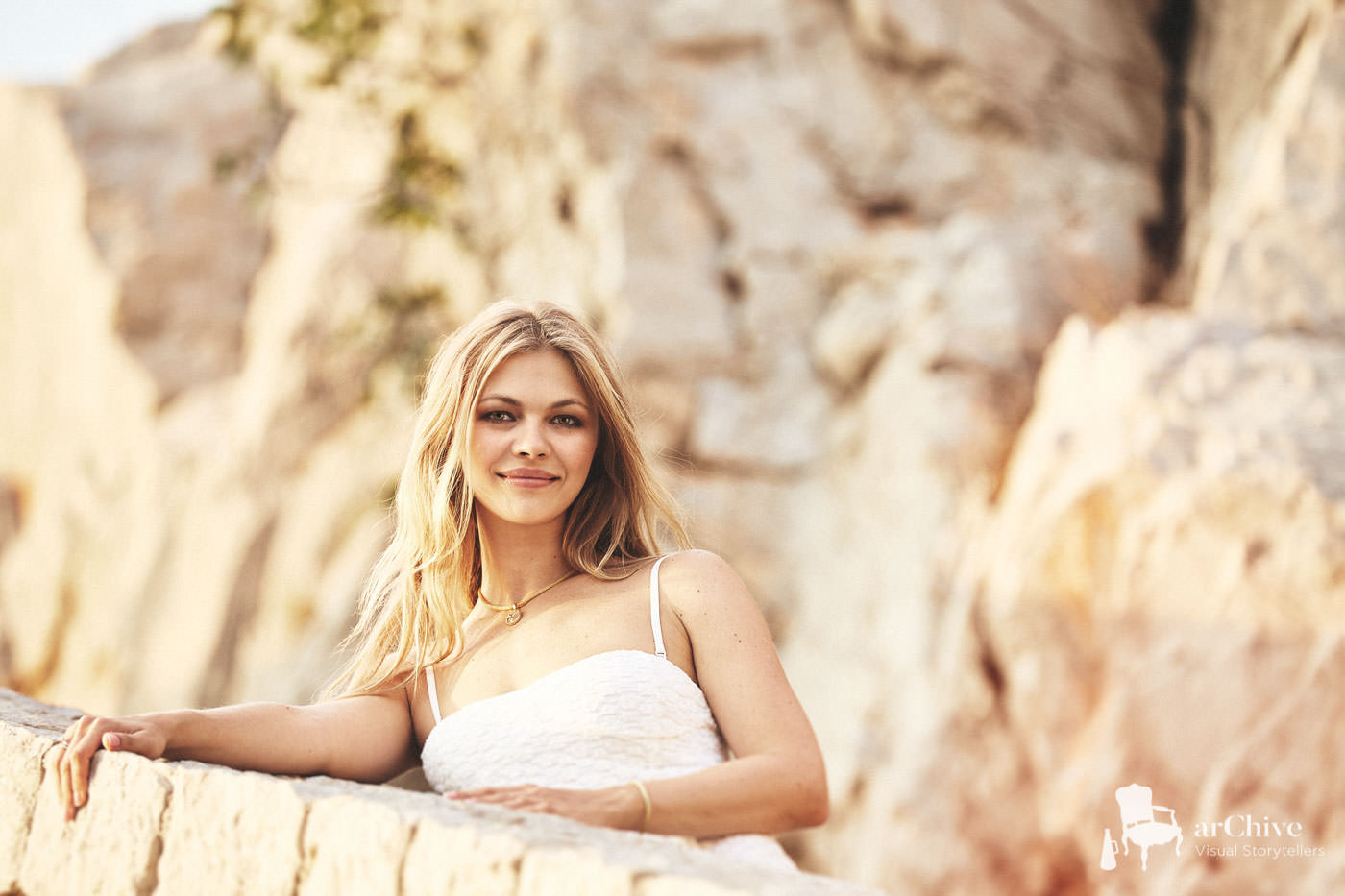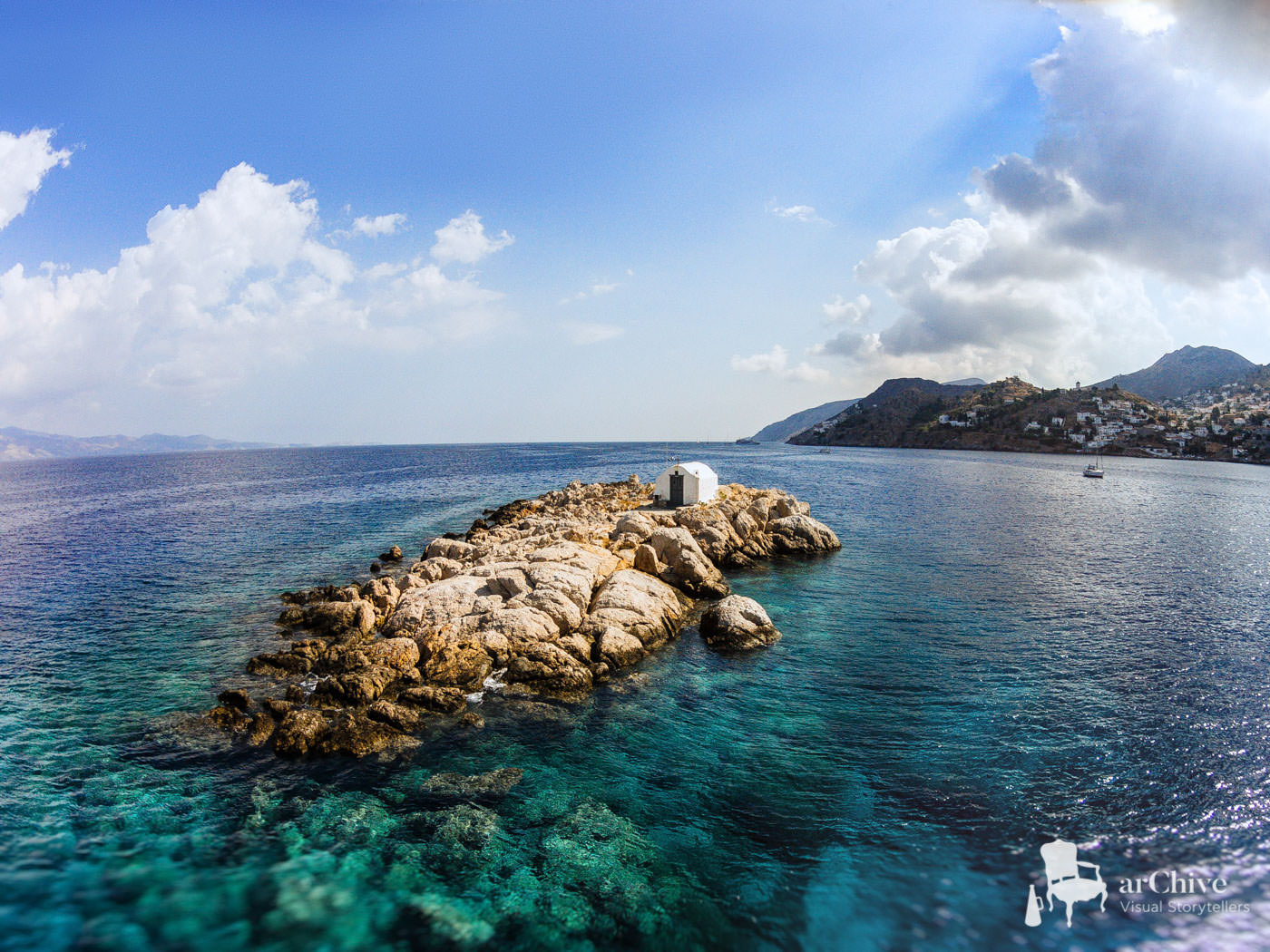 Bride's Preparation: Hydra Hotel
Groom's Preparation: Hotel Hydroussa
Ceremony took place in Agios Nikolaos
and the reception in Castello venue in Kaminia
Use your password to watch the surprise we prepared for Apostolos & Natalia!