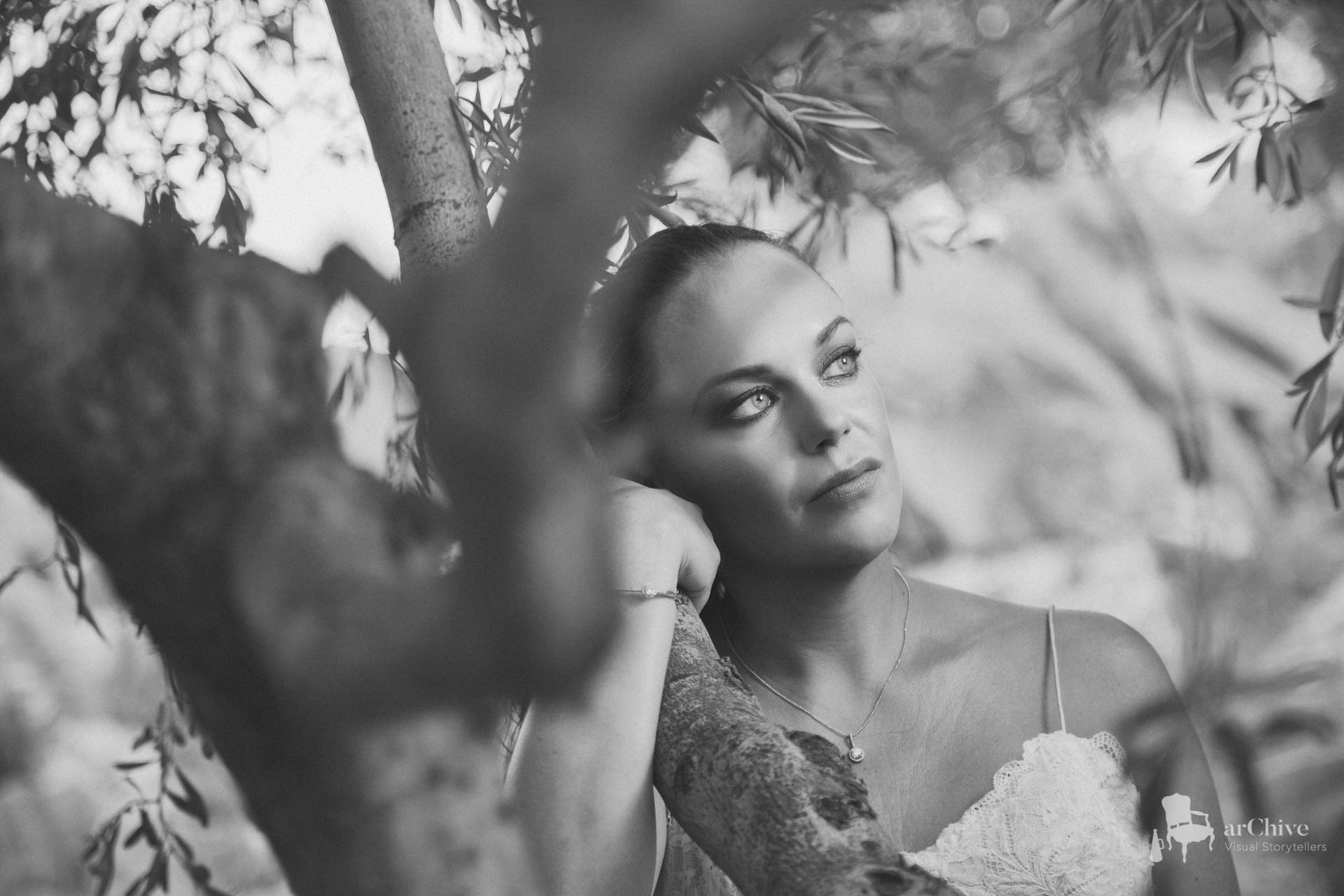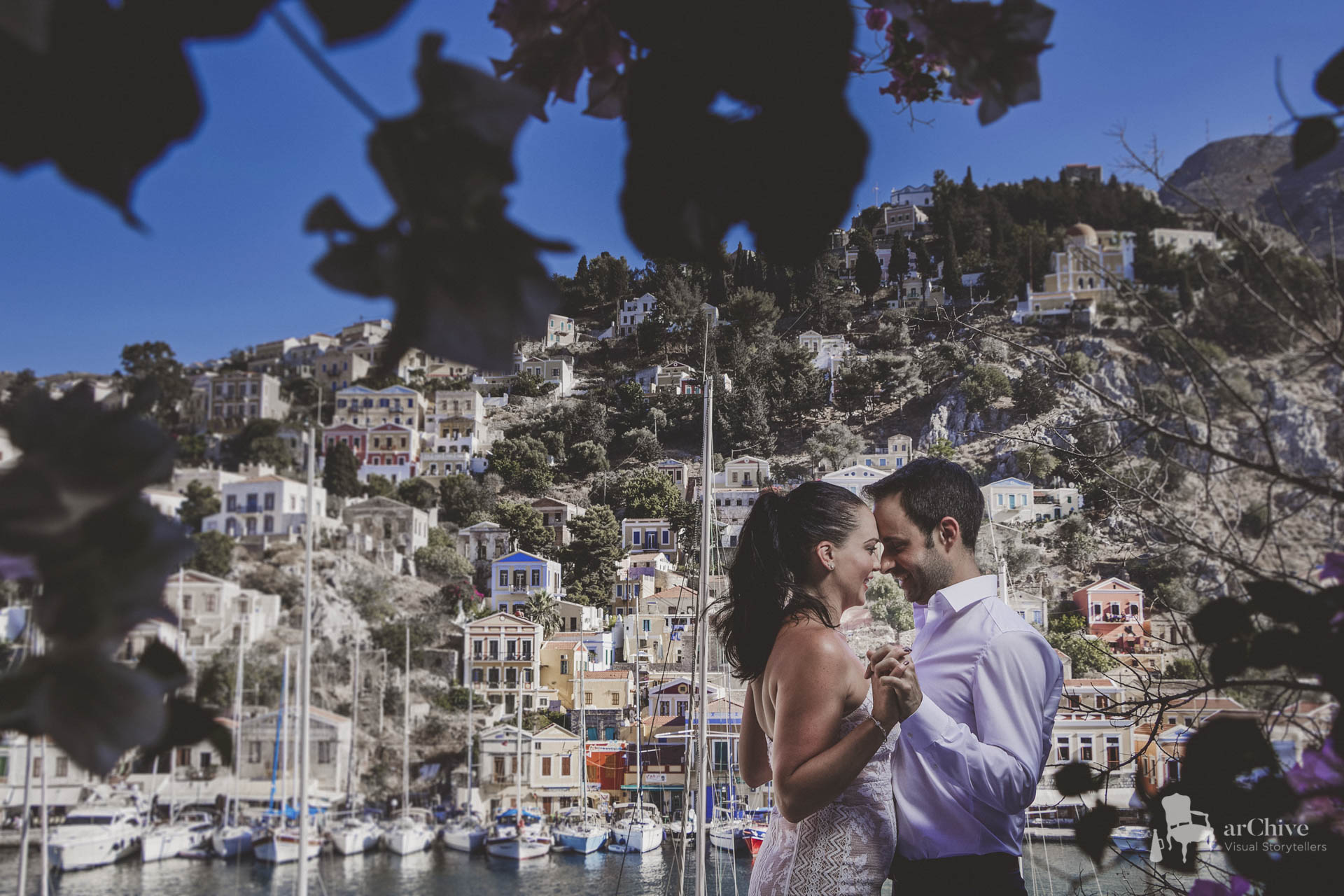 Ivory and black keys,
ready to play,
and I will obey,
in the name of love,
today,
but eternally…
We are not at all surprised Helen and Jeane chose Symi as the perfect backdrop for their wedding. And we were honoured they chose us as their wedding photographers.
Magic touches you just as you approach the port of Symi. You have the overwhelming feeling of entering the perfect painting, an image of a traditional scenic village. And you remain agape at this spectacular sight.
You cannot resist the superb spectacle of the island stretching its impeccable architecture – almost photoshopped colourful houses listed on the slopes of the surrounding hills. You cannot stop marvelling the breathtaking sight that belies your expectation.
And the sea… The infinite blue… But bluer!
Symi is more than words can say!
And special places make special bonds, our favourite place to be.
Let's pause at that, but not for long. We have a promise to fulfil – to take Helen and Jean back to Symi, again and again.
For five amazing days, we shared and enjoyed their passion for life, their hospitality and their friendship. It was like we have known them forever. The memorable cruise of Posseidon and Cpt Yiannis, whose unforgettable lunches on the beach keep us dreaming throughout winter.
We are Destination Wedding Photographers, and we travel the world for yet another story. We believe we will never outgrow the urge of storytelling and the need to connect. In fairy tales for real people.
As such, we are often chosen to tell a story about a Greek Islands Wedding.
"There is something particularly fascinating about seeing places you know in a piece of art – be that in a film, or a photograph, or a painting."
You immediately connect.
And you will hardly find the wrong people in particular places. Like every time we go to Symi… We find special people who make it happen.
Helen and Jean, from Ireland and France. With and a very hot spot for Symi, life music and each other.
Helen, the wildly eccentric girl from Belfast, an artist, an animal lover, whose passion in life is the endless pursuit of being the best person she can be.
When we asked Helen to describe Jean, she said: "Jean is the best thing that ever happened to me."
Jean, in a French accent you will instantly fall for, and the most genuine gentle smile you have ever seen, seeking gems in all that lies beyond… A person you definitely feel blessed to have met.
As prejudiced as we may sound, nothing can be more inspiring for a wedding photographer that the magic of seeing through the heart.
"It is only with the heart that one can see, hear and feel clearly. Think of an image, music or a movie that moves you. Things that we genuinely love touch our heart before our head analyzes them away. Once we think we understand them, they disappear… It is because simple things in life are invisible, inaudible and insensible to an analytical mind and an undiscerning heart.
Let your heart hear the music – be moved by images, people and places…
For that makes you more alive.
CREDITS
Preparations and the ceremony took place at the Iapetos Hotel
The reception took place at Haritomeni overlooking the amazing scenery of the Symi bay.
Greek Islands wedding photographer: arChive Visual Storytellers
#Destination Wedding Photography Symi #Wedding Photographer Symi #Best Wedding Symi
#Best Symi Wedding Photographer #Photographer Symi #Destination Wedding Photographer Greece