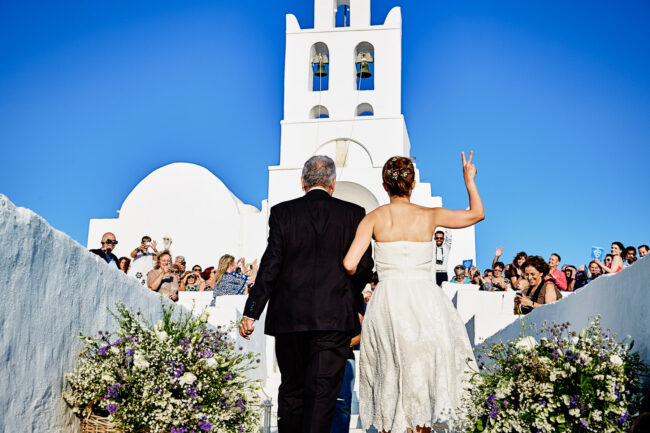 Sifnos Wedding Photos
Sifnos and another beautiful wedding to remember.
Maria and Pierre Louis starring in Higher Love!
Amazing people, friends and families from Canada, Greece and England. It was the spirit, it was that magic skateboard that brought out that broad rascal smile that Pierre Louis shared with us each time we hinted on it. Maria, whose beautiful genuine and honest smile constantly overwhelmed us. The most challenging thing about photographing weddings is that all that is beautiful is true and all that is true is beautiful. It is a profound honour for us as photographers to witness two people joining their lives with such love and we were honoured to be their storytellers.
What a better way to end this journey than the words of Maria and Pierre Louis:
"Words cannot describe how grateful my husband and I are to have found Angela and Giorgos. Recommended by our amazing wedding planner Vasso Vandali of My Best Wishes Events, we embarked upon a unique journey with the arChive team, starting with the warmth of our first meeting all the way to the smiles and cries of happiness when we saw the final result during a fun-filled presentation at their awesome studio in Athens. The quality of their photos – if you can call them that, to us, they are more like snapshots of heaven – is simply incomparable to anything we have ever seen. Choose arChive photography if you want the most amazing, innovative, unique, fun, honest and absolutely beautiful photos. Choose arChive if you want photographers who are really going to get under your skin and create a completely tailor-made experience that you're surely going to remember forever (we're sure we will!). Thank you thank you again Angela and Giorgos for everything!!! Maria & PL, Sifnos"
Guys, there's a "Higher Love" surrounding you. Being your visual storytellers has been a wonderful experience.
Bride's Preparation:  Platis Gialos Hotel,
Groom's preparation: Platis Gialos Hotel.
The ceremony took place in Chrissopigi church and the reception was hosted by Giorgos Zambelis in Fassolou beach.
Makeup: Athina Podene
We are arChive Visual Storytellers and we are here to change the way you perceive wedding photography.