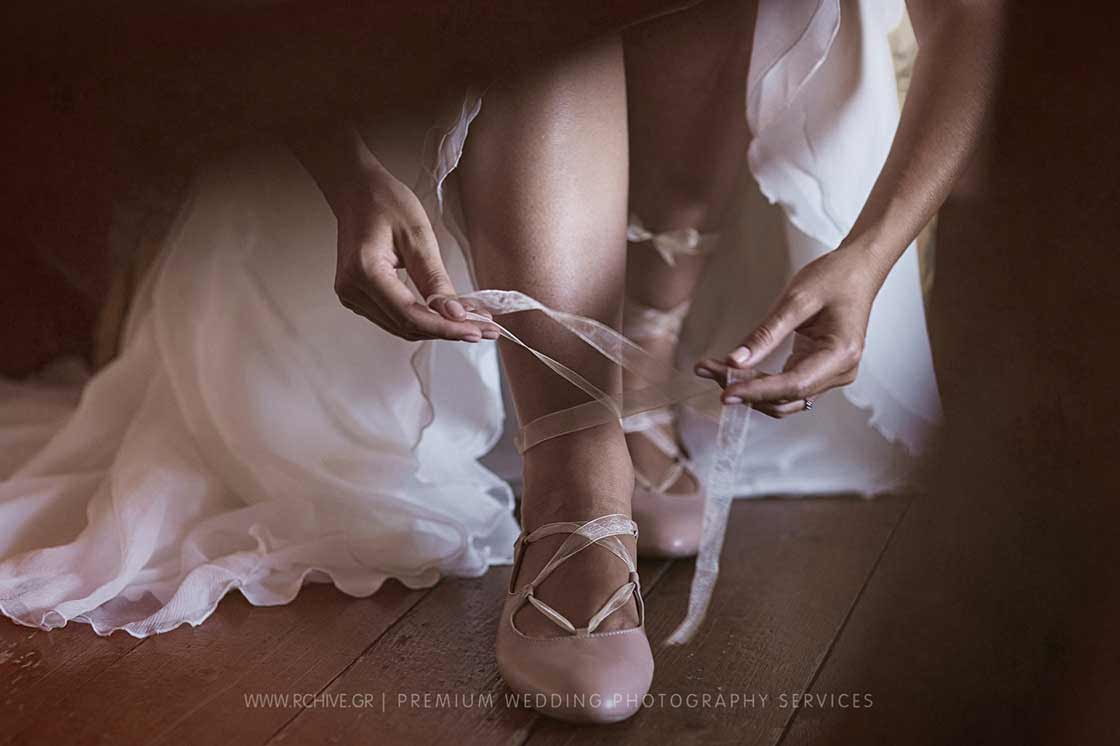 Sneak peek of Alex & Maite's wedding photos at Island Gallery – Varkiza
We admit. We have a soft spot for Spain.We toast to the mentality, the generosity, the hospitality and the very well known mediterranean spirit that we share. Of course we are destination wedding photographers, but then again we are more than that. We are Visual Storytellers. This time we chose a poem to describe something that impulsively came to our mind… A pair of pink ballet  shoes.
 For a most amazing  couple and  their special wedding day at Island Gallery Varkiza.
"How do I love you?
Let me count the ways.
I love you out of the box, so shiny, pink, and new
I love you with every pique, pirouette, tendu
Second skin of my feet, keeper of my sole
Every step I take, your virtues I extol
The lines you draw, the patterns you trace
At the barre and in the center, you fill a sacred space
Adorned with ribbon like a satin-wrapped prize
Hiding within elegance the pain you disguise
I love you in class, in rehearsal, and on stage
Treasure beyond measure, my spirits you raise
My road to ballet is paved with blood, sweat and tears
You are my companion persistent through the years
Vertical suspension, the summit of my desire
You beneath me, the wings beneath my fire
From toil and struggle, the suffering for your sake
Comes dance so joyous, ever-worthy to create"
If we could see your last pair of shoes, worn out of dancing, we could still dance through every memory, and give these pictures something to keep in your heart. The very special story of a Greek boy and a Basque girl. Alex and Maite, whose story we yet cannot reveal..
Venue: Island Art & Taste
Wedding Planner: Wedding in Greece
Hair Stylist : Vassilis Diamantopoulos
MUA: Irene Chaleli
See more of our destination wedding photography at www.rchive.gr and get in touch for your event at info@rchive.gr. We are available Worldwide.