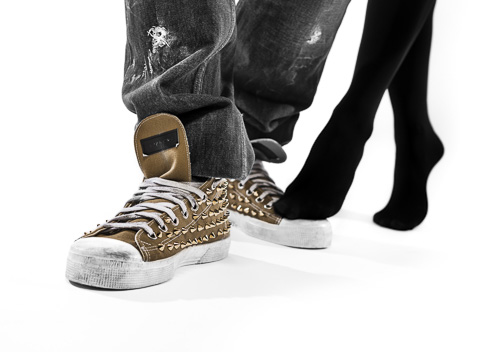 Wedding photographer Kifissia
You are original, you like to make a statement, you think out of the book, and you had your wedding monogram tattooed. We would love to be your wedding photographers! Enjoy this gallery!
"On the run … suggestions, counter-suggestions, demands, suspense, strain, objections, fits of rage, explosions, exasperation, weariness. All there for this notorious wedding day. The truth is we cannot recall much. We couldn't even enjoy this day as much as we would like to. What remained in the end, is the wedding gown, the suit and the photographs. The clothes have already been condemned to a life sentence in the closet.
On the other hand, the photos spread and expand as would a virus. Leaving everyone with some kind of quirk in the mouth. Whoever saw the photos realized the mistake made in their own wedding. It is not only a matter of quality that intimidates the work of other artists in the field, but also the creativity and imagination that arises from this opportunity called wedding and all that is eventually imprinted in the material delivered. 
The ceremony, the party and the styled day after photoshoot, with photos that are immured in frames and decorate furniture and mantlepieces, is something everyone has access to. Our wedding photographers have immortalized the whole timeline of our preparations. That is those candid and very real moments before the official massacre of the freedom of two people. Many more extras as a separate concept were prepared for us by the arChive team, highlighting our personalities. That we shall not reveal. And we were surprised. George and Angela did not deliver us with material to be seen in the future with farsighted glasses, but images from our short personal period in time. This special period that everyone will look back on, to revive memories passed. In conclusion, they are excellent professionals, and they have excellent personalities."
Alex & Despoina, Kifissia, Athens
About this wedding in Kifissia
Kifissia – (Cephisia) was a deme of ancient Attica, a famous retreat of philosophers during the reign of the Roman emperor Hadrian, when the wealthy Herodes Atticus of Marathon, Greece built the Villa Cephisia. In his Attic Nights, Aulus Gellius describes the unique ambience of intellectual ferment and aristocratic leisure in an idyllic setting which he created there. Now a strong part of this life story Kifissia remains a suburb with a unique character and a mood.
The story of Alex and Despoina. A combination of the all-time classic chic of Kifissia, the birth town of both and the strong personality of two authentic rock stars! Such perfect harmony. And so much natural beauty!
Being fanatic lovers of images that are evocative and get you wondering, this magnificent couple gave us all the inspiration to keep us alert for quite a long time. We followed them everywhere. Wedding proposals, bridal rehearsals, tattoo studios, and so much more. Moments that will always linger and remain vivid to our eyes and hearts.
A small selection of images from a story well told.
If you would like us to be your Storytellers, book your appointment now!