Visual Storytellers //
The Wedding Shoes
It all probably started with Cinderella. Or maybe not. But shoes have escaped boxes and closets and have become a passion an obsession and a fetish.
Imagine their importance out of everyday life in the context of the most important day in your life. The day you join paths with your own prince and take your place by his side.
That will transform a seemingly plain photo into a fairy tale. It will reveal the expectation, the frustration and the deduction behind your choice. It will highlight your taste.
Imagine. They started off untouched, unmoved, lying carelessly, or not, in the middle of the room. Waiting to be done – or undone. Beauty untouched, unblemished and still. And they had a dream. To become the dream of a girls personal story, to wander around, to dance her away to lead her to her destiny. To be tied from your father's trembling hands, to guide you through the tears of your loved ones. To be filled with your girlfriends' names. Fairies that stood by you as guardian angels, through troubles and joy. And you know as the Greek tradition demands,  you as the bride, have to write the names of your friends that are not married yet to the soles of your new wedding shoes. Those that will be erased by your steps through the church aisle, your first dance and the wild party, will get married! :-)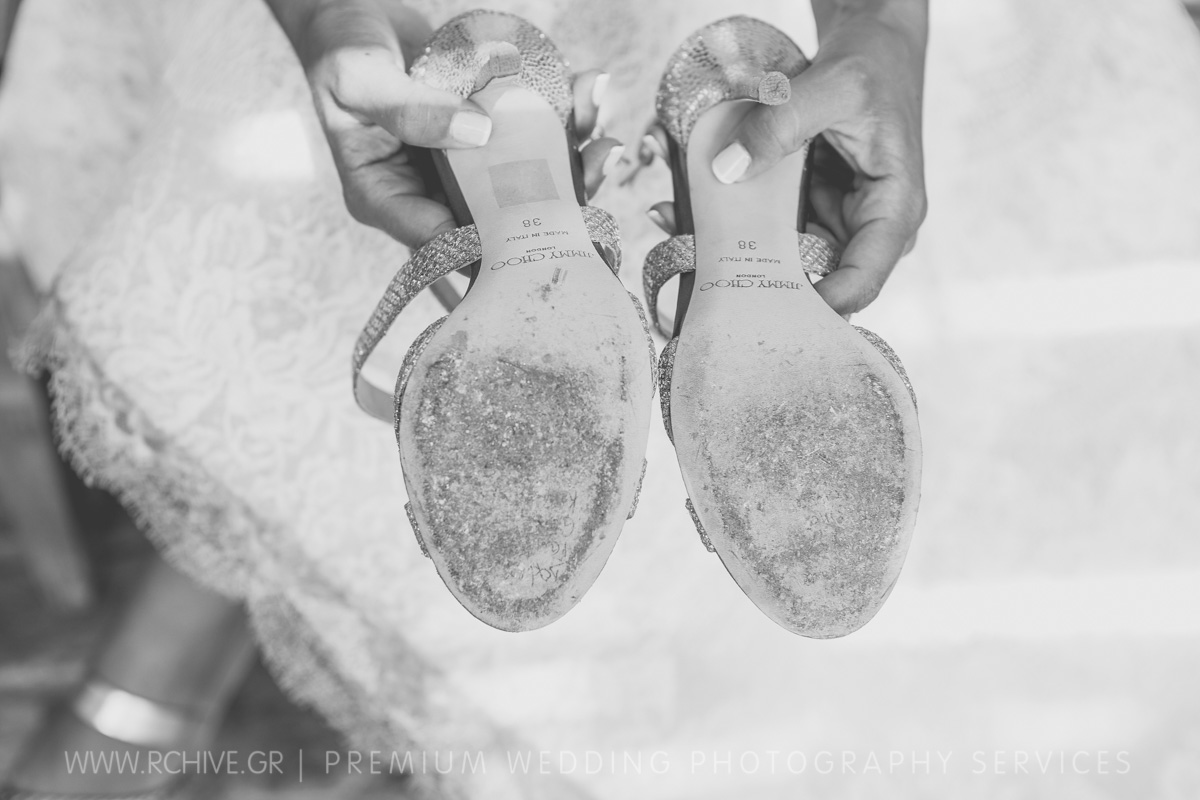 // Welcome to our world of Storytelling
Look through our eyes, the essence of the worn soles of these exquisite shoes is to have visioned her dancing through time. And we can see written lyrics of a so familiar song she whispers and this makes us smile. We hum along.
There are so many ways to interpret your vision of each moment. It is all a matter of mindset, workflow and aesthetics. It is all about what you chose to see out of what is happening around you
Images from the heart.
"To me, photography is an art of observation.  I've found it has little to do with the things you see and everything to do with the way you see them." – Elliott Erwitt –