[special_heading4 title_content= " Lida & Kyriakos" h_tag= "h3" title_color= "" caption_content= "Athens Wedding photographer | Ktima 48 wedding" caption_font= "special" caption_color= "" divider_style= "both" divider_color= "rgba(122,122,122,1)" hide_in= "" css_id= "" css_classes= "" animate= "1" animation_type= "none" animation_delay= "0" animation_duration= "300" padding= '{"d":""}' margin= '{"d":""}' border_style= '{"d":"solid","l":"solid","t":"solid","m":"solid"}' border= '{"d":""}' border_color= "" border_radius= "" box_shadow= "0px 0px 0px 0px rgba(0,0,0,0)" key= "fpsme7n12t126ibc"][/special_heading4]
Lida & Kiriakos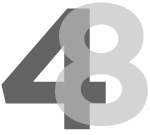 [special_heading4 title_content= "Images from the Heart…" h_tag= "h3" title_color= "" caption_content= "for those meant to be!" caption_font= "special" caption_color= "" divider_style= "bottom" divider_color= "rgba(104,104,104,1)" hide_in= "" css_id= "" css_classes= "" animate= "1" animation_type= "none" animation_delay= "0" animation_duration= "300" padding= '{"d":""}' margin= '{"d":""}' border_style= '{"d":"solid","l":"solid","t":"solid","m":"solid"}' border= '{"d":""}' border_color= "" border_radius= "" box_shadow= "0px 0px 0px 0px rgba(0,0,0,0)" key= "fpsme7n17j1b1ow1"][/special_heading4]
Elegance, inspiration and empathy guide our direction. In a journey of unlimited emotions, revealing the most unpredicted, we will unfold your story, making images that have a voice.
Every person is different. And this is our adventure. We will never take a photograph that is disconnected from you only for the sake of taking a photo. Our ideas emulate from you. We place you in the middle of this idea and have you play a role. A real self comes out in the role. And we hold the magic. We will relate to anything important to you. And we are not confined to one idea, for instance, wedding photography. There are so many options by which to tell a story. You only have to care.
Live in your world get photographed in ours!
See more of our photography in our portfolio and if you like what you see, get in touch. We will come for you on every corner of this earth!
[portfolio_navigation_module style= "style1" title_align= "center" nav_links_color= "" hide_in= "" css_id= "" css_classes= "" animate= "1" animation_type= "none" animation_delay= "0" animation_duration= "300" padding= '{"d":""}' margin= '{"d":""}' border_style= '{"d":"solid","l":"solid","t":"solid","m":"solid"}' border= '{"d":""}' border_color= "" border_radius= "" box_shadow= "0px 0px 0px 0px rgba(0,0,0,0)" key= "fpsme7n16jd2ykmv"][/portfolio_navigation_module]
# ktima48 wedding # ktima48 wedding photographer # φωτογράφος κτήμα 48 # best wedding photographers ktima 48 # ktima 48 videographer
#destination wedding photography #wedding photography Greek Islands #wedding photography Greece #wedding photographer Ktima48
[portfolio_navigation_module style= "style2" title_align= "center" nav_links_color= "" hide_in= "" css_id= "" css_classes= "" animate= "1" animation_type= "none" animation_delay= "0" animation_duration= "300" padding= '{"d":""}' margin= '{"d":""}' border_style= '{"d":"solid","l":"solid","t":"solid","m":"solid"}' border= '{"d":""}' border_color= "" border_radius= "" box_shadow= "0px 0px 0px 0px rgba(0,0,0,0)" key= "V59YHTQp2d"][/portfolio_navigation_module]