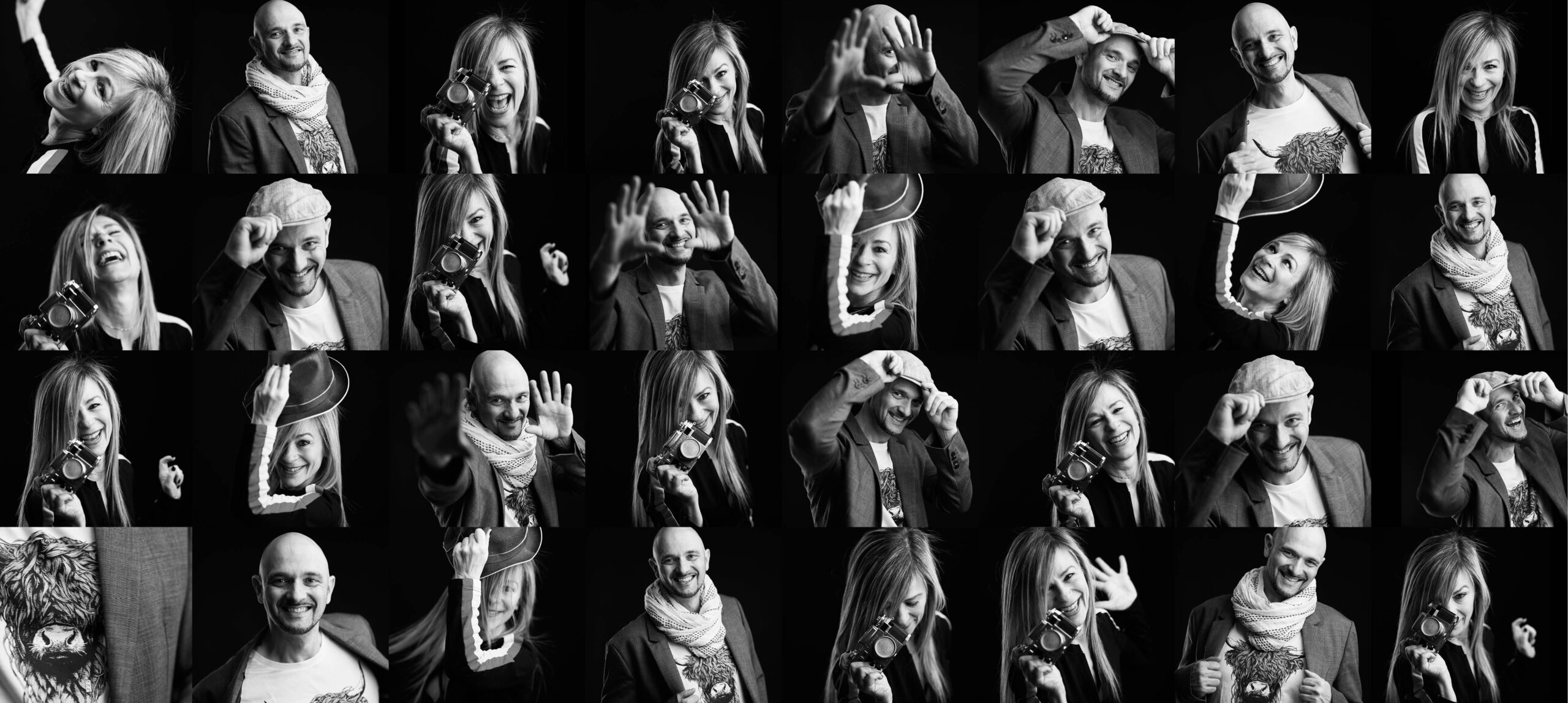 We are arChive Visual Storytellers, George Hatzakos and Angela Varveri, committed perfectionists  and partners in crime.
Further to our studies in photography and film directing, and a vast experience in the field of commercial, advertising and fashion photography for over twenty years, we chose to expand in the field of wedding photography, committing our selves to create fine art images.
Our modus operandi is to  identify the characteristics with which we will create images of unique quality that will highlight your personal memory lane and speak to your heart.
We work for style, elegance and integrity. Addicted to all elements of art, forms, shapes, colors and light. Fascinated with emphasis, movement, harmony, proportion and breaking the rules.
We make it a point to "let it happen", shooting in a way that will allow spontaneity in capturing life.
We get personally involved in every tiny detail, for elements that will create a personalized "scenario", that will follow the spirit and character of your wedding day. Exceeding the expected, we dare reveal emotional aspects you may have never noticed.
Little things
Little moments
They are not Little
Our entire work flow is dedicated to creating a whole new experience for you and your loved ones and a statement album, composed of images with special meaning, crafted with care and emotion. Images that tell a story. Your own.
About Us
A Storytelling Tale
Contact us here
If our images have sparked a connection, lets talk.